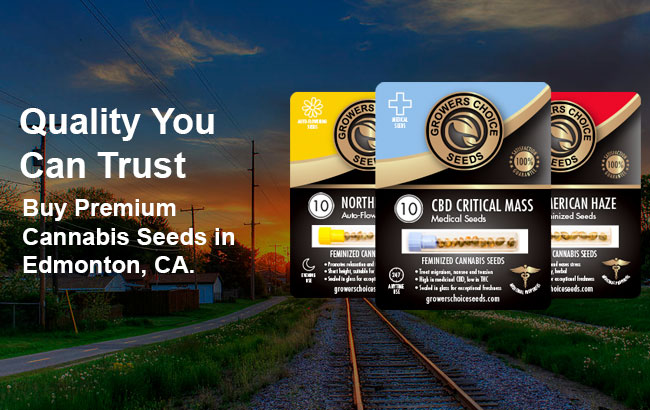 Growers Choice offers more than 500 premium marijuana seeds online, all of which can be purchased directly from our website and shipped to your home via discreet shipping. Online cannabis seed banks are truly the way to go when you want to grow marijuana at home.
Cannabis Plants…Pot Seeds? How to Shop for Cannabis Seeds in Edmonton
You may enjoy a wide range of experiences with cannabis use. Perhaps you dig a high-flying sativa with euphoric effects, or the body-numbing, long-lasting effects of a chilled-out indica. What if you started a cannabis garden of your own? You could save money over trips to Canada's government-run dispensaries, quite a bit in fact, and also have more control over the cannabis you consume. Premium cannabis seeds are the way to go if you have decided to take a new approach to your enjoyment of the marijuana plant. Yes, marijuana seeds, weed seeds, whatever you call them, they all grow cannabis plants. Take your plants on a journey from seed to massive harvest, and you will be happy with your choices.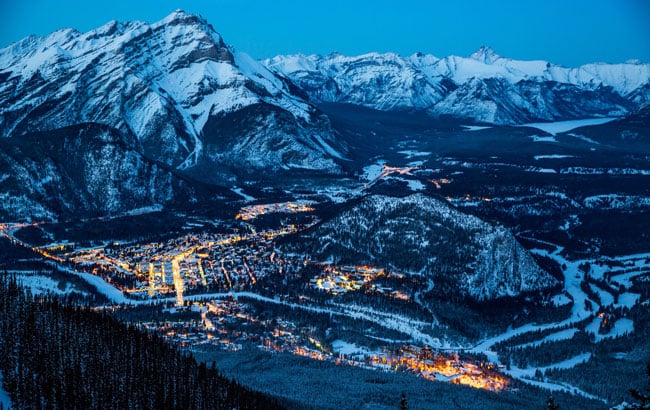 An Outdoor Garden in Edmonton?
There are people all over the globe turning weed seeds into a weed garden. Some of those people are outdoor growers, but is that right for you? Well, while outdoor growers save even more money, and tend to get higher amounts of yield from their plants, you need favorable weather for your outdoor cannabis garden to thrive. Favorable weather and Edmonton don't always go hand in hand. The bad weather associated with the long winters of Edmonton makes most of the year impossible for outdoor grows. Spring and fall barely blip on the stage. What about the summer months? Edmonton does get a lot of sunshine during the summer months of June, July, and August. Even then, though, the overnight lows in the summer months aren't ideal for outdoor growing of cannabis. An indoor garden will help you escape the bad weather and may be the best option in Edmonton.
Fully-Feminized Strain Seeds for Edmonton
When you shop for cannabis seeds for your cannabis garden, one thing is for sure. There are hundreds of seed strains out there, but fully feminized marijuana seeds are the only way to go. That's true for growers of any experience level. The reason why feminized marijuana seeds are so vital is simple. Only female plants have buds. Why do you plant your weed seeds and tend to your weed garden? For the harvest of buds, because that's where almost all the THC is found. There will be no marijuana crop of note without buds. Your weed garden may not give you massive yields with regular seeds. You might not even get any yield at all! Even if you find the perfect seed strain, what you need is fully feminized marijuana seeds.
Auto-Flowering Cannabis Seeds for Edmonton
One choice for your cannabis garden, especially if you are a novice grower? That could be auto-flowering seeds. Most weed seeds are photoperiod. They require a certain light cycle to enter the flowering stage. With auto-flowering seeds, the flowering happens based on the age of the plant, making it easier for newbies to handle. Many favorite strains are available in auto-flowering form. Why, you can get Gelato auto-flowering seeds, Jack Herer auto-flowering seeds, Wedding Cake auto-flowering seeds, and on and on! These are still quality products, we assure you.
Cannabis Garden Laws in Edmonton
Across all the Canadian provinces, adult-use cannabis is legal for recreational purposes. The country has a legal cannabis market on the federal level. There's a regulatory body overseeing things, and making sure the legal market runs well for cannabis enthusiasts in the country, including Edmonton. Is your cannabis garden legal, though? Indeed it is! You can enjoy a marijuana crop of up to four plants at a time. Of course, a marijuana crop of four plants can still give you star-studded yields. Just pick your favorite seed strains know for a larger harvest, in terms of grams per plant.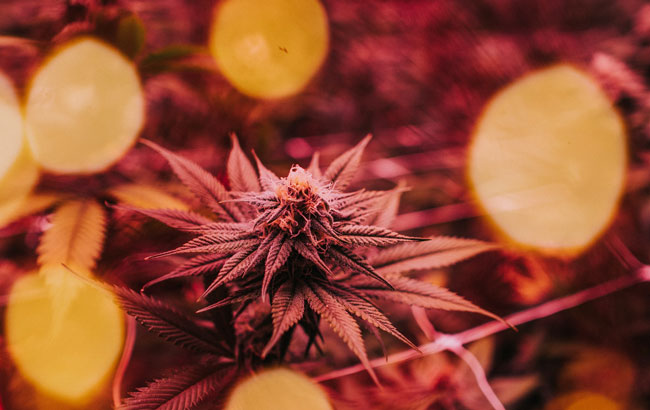 Cannabis Seeds for Sale from Seed Banks
Even if you have licensed dispensaries relatively nearby, with online seed banks, you can get cannabis seeds easily and conveniently at your own leisure. You can save money by growing your own plants instead of going to the dispensary, but you can spend your time better by ordering seeds from one of the many quality online seed banks out there. Premium marijuana seeds are available, but you need to find a reputable seed bank to ensure you have the best experience possible. The finest seeds for sale should be combined with amazing customer service.
The journey from seed to plant can be fraught if you don't start with high-quality seeds, but the best online seed banks are dedicated to quality genetics and reliable seeds. Do you want that mind-blowing yield you're dreaming of? Start with premium marijuana seeds. Oh, and make sure they are fully feminized, of course.
Every order should come with a germination guarantee, though your seed bank may require a certain germination guideline to be followed, which is fair. Fast, reliable shipment of seeds is also crucial. This is how these online seed banks can satisfy customers around the globe. Every single legendary seed strain from reputable seed banks should be delivered with quick, trustworthy, and stealth shipping. Yes, marijuana is legal in Edmonton, but stealth shipping can still help you keep your at-home garden your own private business.
What is the perfect seed bank for you? Well, you may have to do some research and try a few different online seed banks, to find the best. There are many reputable seed banks out there! A handful of those reputable seed banks include Growers Choice Seeds, Herbies Seeds, Seed Connect, Pacific Seed Bank, Beaver Seeds, and many more seed banks that are part of the modern legal market for cannabis seeds. From fast-growing seed strains to pest-resistant seed strains to the perfect seed strain for you, the limit of cannabis seeds available is effectively unheard of.
An Abundant Level of Opportunity in Edmonton
There are many marijuana products out there, but the best product in question, in our minds, is marijuana seeds. With at-home marijuana growing legal in Edmonton, you have a great opportunity available to you. Sure, maybe you will want to go with an indoor garden, as the warm summer days give way to cooler nights, but an indoor garden can still give you a massive harvest. There are high-flying sativas, relaxing indicas you feel in your body for hours, high-CBD cannabis seeds for medical use, and more. Seeds that will provide that massive harvest you're looking for could come from Canna Seeds Bank, MSNL Seed Bank, Street Seed Co, Growers Choice, or another online seed bank. Your favorite cannabis shop? it's now your own home! Happy growing!
Long-time fan
This is the fourth time I've ordered seeds from Growers Choice, and I'm always happy with my order. It's not only really easy to order, but everything is so straightforward.
 Our Most Popular Cannabis Strains