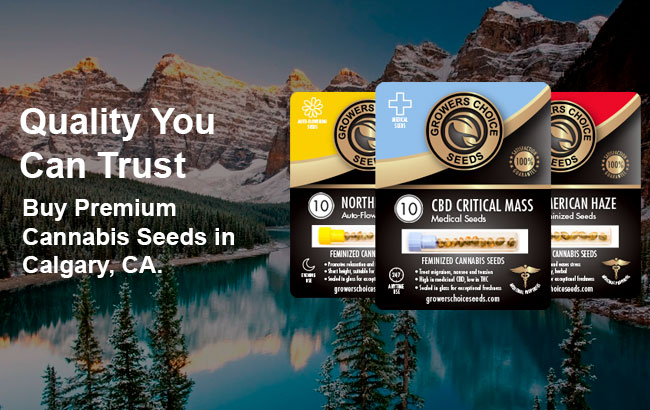 Across all the Canadian provinces, cannabis plants are enjoyed. An increasingly popular option is personal cultivation. Cannabis home cultivation is actually fairly easy, as the cannabis plant is resilient.
What are Cannabis Seeds?
When you buy cannabis seeds to grow marijuana at home, you will save money on trips to Canada's government-run dispensaries. How do you grow your own plants and get to the finished product you're looking for? You start with seeds. Cannabis seeds are, in case you were unaware, marijuana seeds, or perhaps you call them weed seeds or pot seeds. Yes, marijuana plants are cannabis, pot plants are of the cannabis family, and so on. A wide variety of popular strains are available in seed form. In fact, a selection of strains well over triple digits is now available in weed seeds. Your Calgary cannabis garden could be thriving in no time. Personal cultivation is possible. Here are a few things to know about marijuana seeds, and how to get them, for your garden.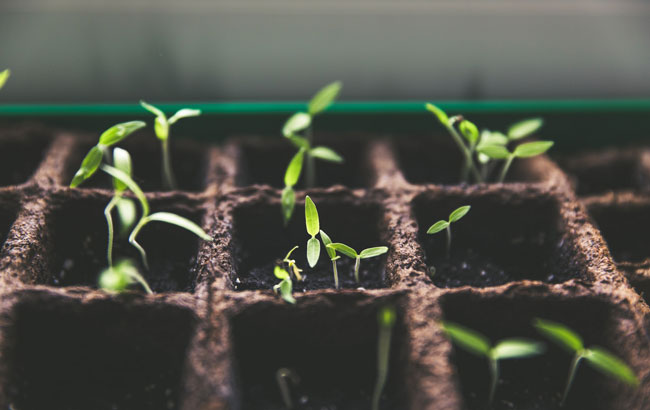 Indoor Gardens vs. Outdoor Growers
Indeed, an extensive selection of legendary seed strains is available, but when you buy weed seeds, where should your weed garden be? All over North America, cannabis home cultivation is done outdoors. Outdoor growers save more money, and if you want massive yields, outdoor plants tend to do better on that front. The trick with outdoor weed gardens, though, is you have to deal with the weather. If you were in British Columbia, that might not be an issue, but among Canadian provinces, Calgary isn't quite ideal when it comes to an outdoor weed garden.
If you are in the western part of the city, where the elevation rises, you might as well get to planning for an indoor garden already. The subarctic climate won't cut it when it comes to outdoor growing. The rest of Calgary has what is called a humid continental climate. As in every Canadian province aside from British Columbia, the winter months are a no-go for outdoor growing, but during the summer months, it might be viable. Alberta is one of the sunniest provinces, and in one of the sunniest provinces Calgary is the sunniest city. In fact, it is the sunniest major city in Canada. That abundant level of sunshine is conducive to outdoor growing, though an indoor garden will likely do better.
Feminized Cannabis Seeds for Calgary
Ask any experienced grower, and they will tell you that for even the perfect strain you need fully-feminized cannabis seeds. Why are feminized seeds vital? Well, only female plants have buds. Buds are what you harvest. if you want a massive harvest or even any harvest, you need female plants. To try and guarantee female plants, get fully-feminized seeds. For all your favorite seed strains, feminized seeds are the way to go each and every time.
Auto-Flowering Seeds for Seed Strains in Calgary
If you are looking for ease of growth, especially as a novice, when you pick seed strains, you might want to go with auto-flowering seeds. Most marijuana seeds are photoperiod. They exit the vegetative stage and enter the flowering stage based on exposure to a certain light cycle. When it comes to auto-flowering seeds, they leave the vegetative stage and begin to flower based on the age of the plant. This leads to ease of growth, but also usually faster harvests. An extensive selection of auto-flowering seeds is available, and the perfect seed strains for you could be available in this form.
Cannabis Laws in Calgary
Across all the Canadian provinces, the federal government has legalized adult-use cannabis. You are also allowed to buy marijuana seeds and grow your own plants. Many cannabis products are available through cannabis dispensaries, but growing your own plants in your cannabis garden is easier. This remains a great option for residents of Calgary, arguably the best method. You are allowed to have up to four plants in your cannabis garden, so grow some Northern Lights, some Tangerine Dream, you name it.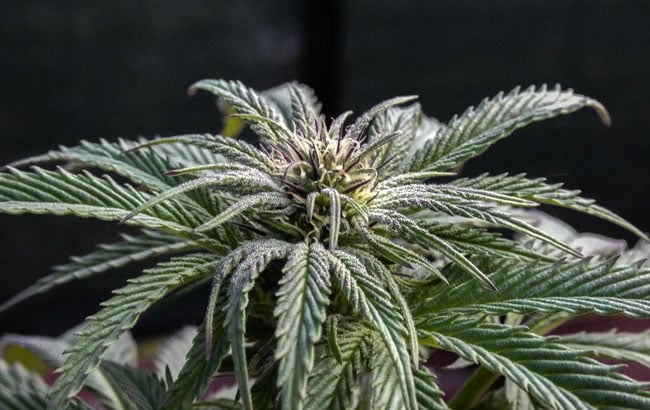 Cannabis Seeds for Sale from Online Seed Banks
The reason trips to cannabis dispensaries are no longer needed is the presence of quality online seed banks. Now, a wide selection of classic favorites is available at many online seed banks, but you need to find a reputable seed bank. Get high-quality cannabis seeds by finding a reputable seed bank you can trust.
When it comes to high-quality seeds for sale, obviously feminized seeds matter, but online seed banks need to make an effort in terms of genetics as well. There's more to customer satisfaction than that, though. Exceptional customer service means offering a germination guarantee on every order. A germination rate guarantee may be paired with a germination guideline, but you can get that germination rate guarantee that way, which provides peace of mind. Even with premium cannabis seeds, a germination guarantee should be available.
Online seed banks help customers around the globe by offering not just a wide selection of seed strains, but also worldwide shipping. The shipping methods are also crucial. Express shipping of premium marijuana seeds is great, but discreet shipping is also important. Get your cannabis seeds shipped right to you, each and every time. With a reputable online seed bank, you can trust those being high-quality cannabis seeds, and high-quality cannabis seeds make it easier to get successful growth and star-studded yields as a result.
Finding the cannabis seed bank for you may take some time, but there are a few quality options out there. Growers Choice Seeds is a classic seed bank for fueling your cannabis garden. Others looking for premium marijuana seeds may turn to Rocket Seed Bank or Pacific Seed Bank. Cannabis seed banks of note also include ILGM Seed Bank, Herbies Seeds, Beaver Seeds, and more. All of them offer competitive prices and a bit of peace of mind. Finding the right one to get your cannabis garden going may take some time, but these are the types of seed banks to research. There are hundreds of seed strains available from all of them. Maybe you get seeds from Growers Choice Seeds one time, and then Crop King another. A little trial and error until you settle on how to tackle your cannabis garden. The legal cannabis market offers some exciting opportunities these days, to be sure.
Get Calgary Cannabis Seeds from Us – Your Friends Do!
Ok – this company has been recommended to me by four different people, so I think it's time I got on the bandwagon. That many gardeners can't be wrong, right? I just placed my order and was so impressed with the selection, ease of ordering, and how quickly the rep got back to me when I asked a quick question. Can't wait to plant these seeds!
 Our Most Popular Cannabis Strains