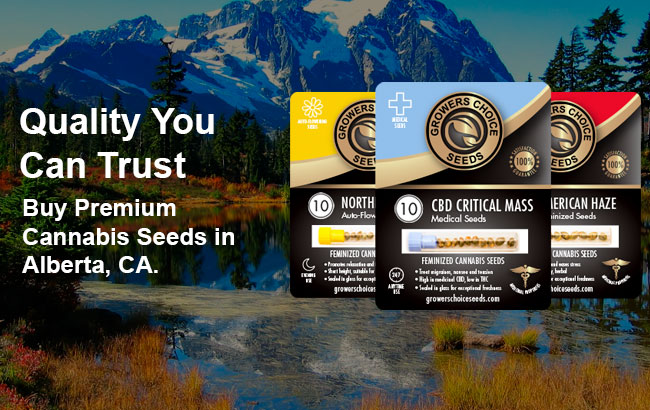 In 2023, Alberta's got legal cannabis products covered, from legendary seed strains to licensed retailers, and it's a dream spot for outdoor growers, one of the sunniest provinces during the summer months.
What Are Cannabis Seeds?
Weed seeds for sale are your golden ticket to growing your own pot plants. Whether you're after regular seeds, feminized seeds, photoperiod seeds, fast-growing seed strains, or premium types of seeds, in Alberta, you'll find a selection of strains from licensed producers.
Benefits of Purchasing Cannabis Seeds from Alberta
Snagging marijuana seeds in Alberta is a first-time grower's dream. With online seed banks, licensed cannabis retailers, and even provincial retailer Alberta Gaming, Liquor, and Cannabis offering weed seeds for sale, you're spoilt for choice. Whether it's fast-growing seed strains, heavy-handed seed strains, or pest-resistant seed strains, this Canadian province has it! Choose from hundreds of seed strains, including feminized seeds for a hassle-free cannabis garden. Research Alberta's government regulations before planting your cannabis garden. We're diving deeper into Alberta's cannabis laws next, so you're fully in the know before you sow legal cannabis in your weed garden.
Federal Government Regulations
This Canadian province has you covered when it comes to the legal cannabis game. You can possess up to 30 grams of marijuana, and if you're tending a weed garden, you're allowed up to four pot plants per household. Ensure your weed seeds and adult-use cannabis are from legal retailers like Alberta-based ANC Cannabis or reputable seed banks like Grower's Choice Seeds to ensure you're planting legal seeds in your cannabis garden. Government-run dispensaries and provincial retailers follow strict security measures, including licenses for online sales and physical stores. Administrative penalties apply to marijuana from government sold at the large list of cannabis shops offering marijuana products to ensure the quality of cannabis products.
Provincial Regulations in Alberta
Alberta's keeping it chill with its provincial regulations on cannabis. You need to be 18 to buy adult-use cannabis, including cannabis plants and weed seeds. Flashback to 1923—Alberta was on that cannabis prohibition train along with every other Canadian province. Fast-forward 100 years doctors are penning a prescription for cannabis to use medical marijuana for a list of issues with positive, long-lasting effects, and avoid the adverse effects caused by opioids, and your favorite seed strains can be purchased through online sales via reputable seed banks. Whether you're a first-time grower or hunting for legendary seed strains, Alberta's got the green light, making it a cool place to be for cannabis enthusiasts.
Licensing Requirements for Retailers and Producers
In Alberta, if you want to get in on the cannabis action as a marijuana products retailer or reach that licensed producer level, there's some homework to do. First off, don't even think about skipping the mandatory background checks—no funny business allowed here. Then mark your calendar because every two years, it's renewal time for that licensed producer level status. To avoid a long list of penalties associated with avoiding security measures, you also can't forget the Sell Safe training program; it's a non-negotiable for all staff employed by licensed dispensaries. So if you're plotting to sell recreational cannabis or marijuana products at Alberta's any of Alberta's list of cannabis shops or licensed dispensaries, you better dot your i's and cross your t's.
Peace of Mind When Buying From Licensed Providers in Alberta
In this Canadian province, buying your legal seeds and marijuana products from reputable seed banks, government-run dispensaries or a marijuana seed store is the way to go for peace of mind. Government-run dispensaries follow strict security measures subject to a list of penalties associated with not ensuring the safe sale of cannabis. Also, reputable seed banks provide top-rated methods and security systems to ensure discreet shipping, accept a variety of payment methods, answer questions about cannabis, and are a great option for residents wishing to select options for marijuana strains with no purchase limit of cannabis seeds and email notifications to ensure delivery of cannabis seeds.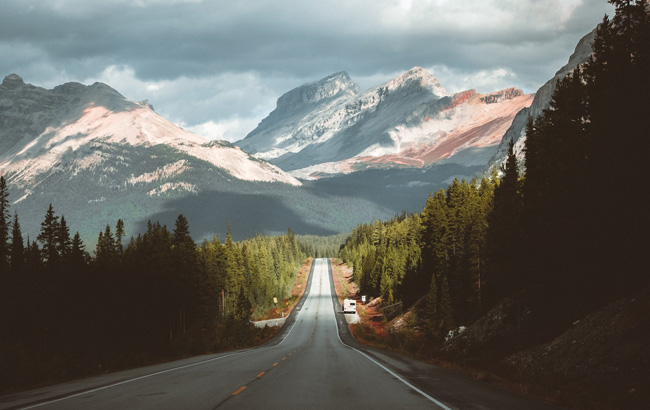 Types of Cannabis Seeds Available in Alberta
In Alberta, the cannabis seed game is strong, offering everything from regular weed seeds to premium marijuana seeds, as well as feminized, regular seeds, cheap seeds, and auto-flowering seeds—all available from our online seed bank! Dive into online seed banks for a wild variety of seed strains.
Regular Weed Seeds
In Alberta's chill cannabis scene, regular weed seeds are the unsung heroes of cultivation. Unlike feminized seeds, these bad boys could grow into either male or female plants, giving you options. Male plants are essential for breeding new seed strains, while the ladies deliver the buds we all crave. Regular seeds offer more control in strain selection and allow for clone propagation. Just cut a piece off an already growing plant, and you can cultivate a clone with identical traits. So, if you're into crafting your perfect seed strain or exploring hundreds of seed strains, going regular gives you that extra edge.
Premium Marijuana Seeds vs. Regular Marijuana Seeds
In Alberta, if you're aiming for top-tier buds, premium marijuana seeds are the way to go. These seeds offer high THC levels and quicker flowering times. Benefits include high-quality yields and robust potency. Various reputable online seed banks provide a curated list of premium marijuana seeds that lets you choose the perfect seed strain for your cannabis garden. Whether you're into heavy-handed or legendary seed strains, going premium ensures you're growing the crème de la crème of marijuana plants. Elevate your game and go premium.
Seed Strains and Online Seed Banks
If you're on the lookout for exceptional seed strains, reputable online seed banks like Grower's Choice Seeds have your back. Offering everything from legendary to heavy-handed strains, there's something for everyone, whether you're a first-timer or a seasoned grower. You can also expect perks like discreet shipping and peace of mind thanks to rigorous quality control.
Say goodbye to unverified or sketchy seed strains. With this carefully curated list, you're guaranteed top-notch quality, be it fast-growing or pest-resistant strains. Prepare for a seamless growing experience.
Buying Cannabis Seeds In Alberta
If you're looking to grow your own cannabis plants, you're in luck. Dive into online sales through Alberta Gaming, Liquor & Cannabis, or visit licensed and private retailers. Get those premium seeds and let the cultivating begin.
If you have questions about cannabis in Alberta, Alberta Gaming, Liquor & Cannabis (AGLC) provides a secure online sales platform for various types of cannabis seeds and cannabis products. As a licensed cannabis retailer, they adhere to strict security measures, ensuring quality and giving you peace of mind.
Similarly, ANC Solutions, a pioneer in pre-roll production, offers innovation in seed strains. Founded in Alberta, this licensed producer has set records in pre-roll manufacturing, focusing on high-production standards and quality. They have no plans to enter the sale of cannabis themselves, as they prioritize excellence in their finished product.
Licensed Retailers and Private Retailers
In Alberta, when it comes to buying cannabis seeds, you have options: licensed retailers and private retailers. Both operate under the umbrella of strict government regulations, offering a wide selection of seeds for sale, including everything from legendary to fast-growing seed strains. To maintain their license, these retailers follow top-rated methods for quality control and age verification. That's why buying from licensed cannabis retailers gives you a twofer: quality assurance and peace of mind. You'll avoid the pitfalls of unverified seed strains and lower-quality pot plants. Instead, you can count on premium marijuana seeds, feminized seeds, and even pest-resistant seed strains. All this ensures that your cannabis garden, whether an indoor garden or an outdoor one, starts off on the right root.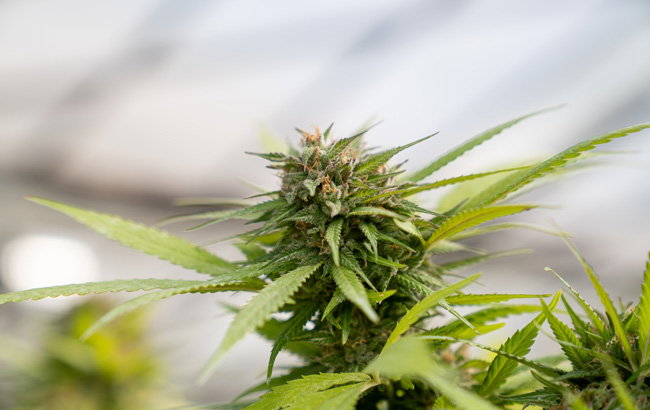 Growing and Cultivating Cannabis Plants with the Purchased Seeds
So you've snagged some premium marijuana seeds from a licensed retailer in Alberta, and you're ready to dive into the world of cannabis cultivation. Alberta's government regulations give you the green light to grow up to four cannabis plants per residence. However, renters and condo owners should scrutinize rental agreements and condominium bylaws to ensure that cultivating cannabis plants is allowed. For a winning grow, don't skimp on the basics: invest in quality soil, adequate lighting, and proper ventilation. Be smart and dig into the characteristics of the seed strains you've selected, whether they're legendary seed strains or fast-growing seed strains. Familiarize yourself with feminized seeds, photoperiod seeds, and other types of seeds you've purchased. This knowledge will significantly elevate the quality of your cannabis garden, be it an indoor or outdoor venture. From seed to finished product, doing your homework ensures your cannabis plants will be the green beauties you're hoping for.
Growers Choice cannabis seeds in Alberta:
…and more!
Albertans Swear by Growers Choice cannabis seeds:
I've never been faithful to seed company (I tend to shop around), but after getting and germinating these seeds, I think I'll come back! That's high praise from me!
Most Popular Cannabis Seeds