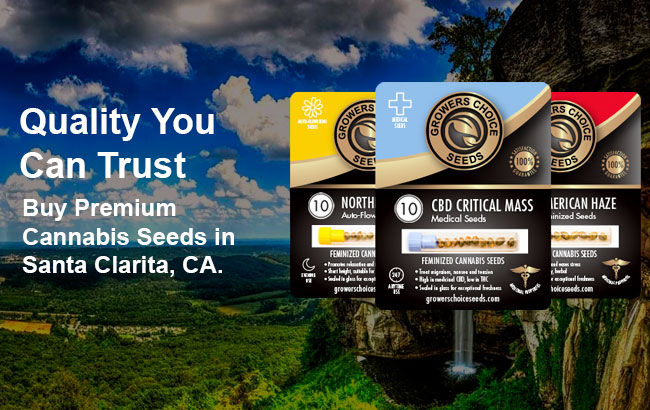 Cannabis enthusiasts would go absolutely nuts in Santa Clarita, as recreational use and cultivation are now legal, thanks to Prop 64. Medical cannabis patients are also provided an array of options, making this city (and California in general) an ideal place for ganja lovers. Here, we provide an overview of California's cannabis laws, where to purchase pot seeds online, and which types of seeds might be a good option for you.
Buy Weed Seeds in Santa Clarita, CA
Santa Clarita, California, has been making ginormous strides in the world of cannabis, which is so exciting for local residents! In this section, we will delve into various aspects of the cannabis scene in Santa Clarita.
Overview of Cannabis in Santa Clarita
In California, marijuana is legal for both medical and recreational use and has been one of the leading states in passing progressive cannabis laws. Proposition 64, which was passed in 2016, legalized recreational weed for adults aged 21 and older, allowing individuals to possess, use, and cultivate marijuana.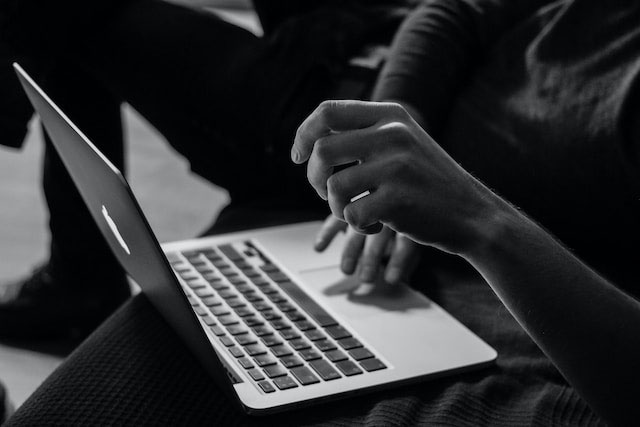 Types of Cannabis Seeds for Sale at Our Online Seed Bank
When it comes to producing quality marijuana plants, one crucial consideration is the type of seeds used. Feminized seeds have gained popularity among growers due to their slew of benefits.
Feminized Marijuana Seeds
Feminized photoperiod seeds are a product of genetic manipulation designed to ensure they produce only female marijuana plants. By eliminating male plants from the cultivation process, growers can maximize potency, bud production, and yields. This is particularly important for growers aiming for high-quality flower production and a less time-consuming cultivation process. Feminized cannabis seeds are an excellent choice for both new and advanced cannabis growers.
Popular Strains of Cheap Seeds
Santa Clarita offers a variety of legendary strains that any cultivator would be stoked to add to their garden! One such example is Bubblegum Auto, which is a hybrid strain appreciated for its balanced effects that combine relaxation with a touch of euphoria. It often features a moderate THC level of about 18% and a somewhat low CBD content, making it approachable for various users. Bubblegum's terpene profile is characterized by sweet and floral notes, resembling its cute name. In terms of cultivation, it typically offers a huge yield of about 900 grams per plant outdoors and a moderate flowering time, making it adaptable to Santa Clarita's climate.
Female Plants vs. Male Plants
Understanding the difference between male and female cannabis plants is essential for growers, as each variety comes with a list of pros and cons. Female cannabis plants are popular for their high potency, ability to only produce female plants, and their ease of cultivation. Female plants produce flowers which can be made into concentrates and edibles.
Male cannabis plants produce pollen for fertilization. While male plants are essential for breeding and seed production, they are generally not preferred for recreational or medical cannabis cultivation. Male plants do not produce the resinous buds that contain THC and CBD. As such, novice and experienced growers alike often aim to remove male plants from their cultivation space to prevent accidental pollination.
Detailed Product Descriptions
When seeking cannabis seeds in Santa Clarita, it's essential to have access to detailed product descriptions, as they provide comprehensive information about the seeds available for purchase.
Popular local seed banks in Santa Clarita offer an array of detailed product descriptions, ensuring customers have access to vital information before making a purchase. These descriptions typically include the genetics of the seeds, quality consideration, optimal growing conditions, characteristics, terpene profile, flowering time, and yield size, among other pertinent facts. This is super important so that cultivators know exactly what they are purchasing and what to expect when cultivating.
Understanding Prop 64 and Recreational Users
Proposition 64 has had a significant impact on Santa Clarita residents and their ability to engage in recreational marijuana activities. Let's delve into the details of Prop 64 and its implications for recreational marijuana use and cultivation in the area.
Impact of Prop 64 on Santa Clarita County Residents
Proposition 64, officially known as the Adult Use of Marijuana Act, was approved by California voters in November 2016. This landmark legislation legalized the recreational use of marijuana for adults aged 21 and older. The passage of Prop 64 brought about several key changes affecting Santa Clarita residents:
Legalization of Possession, Use, and Cultivation: Under Prop 64, adults in Santa Clarita and throughout California gained the legal right to possess and use limited amounts of marijuana for recreational purposes. This includes the possession of cannabis seeds for personal cultivation.

Home Cultivation: Prop 64 permits individuals to cultivate up to six cannabis plants for personal use in a private residence, provided they are not visible to the public. This provision allows residents of Santa Clarita to cultivate their cannabis plants, provided they adhere to local regulations and zoning ordinances.

Regulations and Oversight: Prop 64 also introduced a system of state licensing and regulation for commercial marijuana businesses. This includes the cultivation, distribution, and sale of cannabis products. Local jurisdictions, including Santa Clarita, have the authority to establish additional regulations and restrictions.

Taxation: The legislation imposed taxes on the cultivation and sale of recreational cannabis, with revenue allocated to various programs, including education, law enforcement, and drug prevention efforts.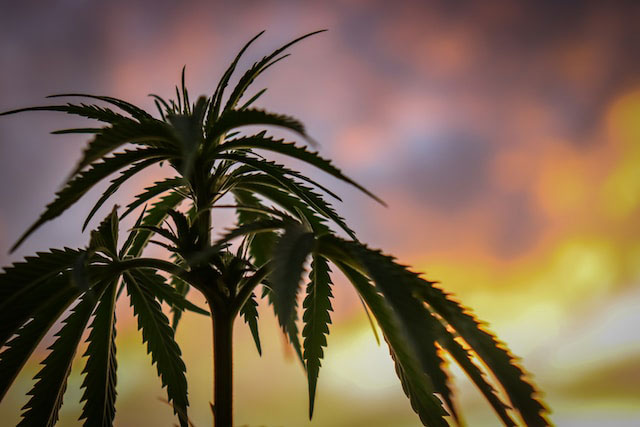 Purchasing a Wide Range of Cannabis Seeds as a Recreational User
For recreational users in Santa Clarita, finding reliable seed banks for purchasing marijuana seeds is essential to kick-start a successful cannabis journey. Some considerations to take into account when choosing a local seed bank include:
Choosing Reputable Seed Companies: The first step in finding reliable sources for cannabis seeds is to identify reputable seed companies. Companies like Dutch Passion Seed Company, Pacific Seed Bank, and Holi Moli Seeds have established themselves as trusted sources within the marijuana industry.
Product Quality: One of the most critical considerations when selecting a seed company is the quality of its products. Reputable companies prioritize genetic stability, high germination rates, and healthy seeds. Ensuring that you receive top-quality seeds will set you up for a successful cultivation experience.
Customer Reviews: Positive reviews and high ratings are indicators of a company's reliability.
Germination Guarantees: Some seed companies offer germination guarantees, assuring customers that a certain percentage of their seeds will successfully sprout.
Knowledgeable Staff: Access to knowledgeable and responsive customer support is a great resource, especially for beginners. Seed companies with helpful staff can assist with questions, concerns, and guidance throughout the cultivation process.
Shipping Options: Discreet and secure packaging is crucial to protect the seeds during transit. Additionally, check if the company offers expedited or tracked shipping for added convenience.
Compliance with Prop 64: Ensure that the seed company complies with California's recreational marijuana laws, including Prop 64. Legitimate companies adhere to legal requirements and prioritize responsible business practices.
By following these criteria and conducting thorough research, recreational users in Santa Clarita can confidently choose a reliable seed company that aligns with their needs and expectations. You will notice affordable prices across our reputable seed bank, and rest assured that we always ship weed seeds in discreet packaging.
What are Santa Clarita residents saying about Growers Choice Seeds?
Super impressed with how quick and efficient ordering from Growers Choice was. Had some questions that customer service sorted out, and got my seeds the next week. Waiting for them to bud, but they're looking pretty healthy so far.
 Our Most Popular Cannabis Strains