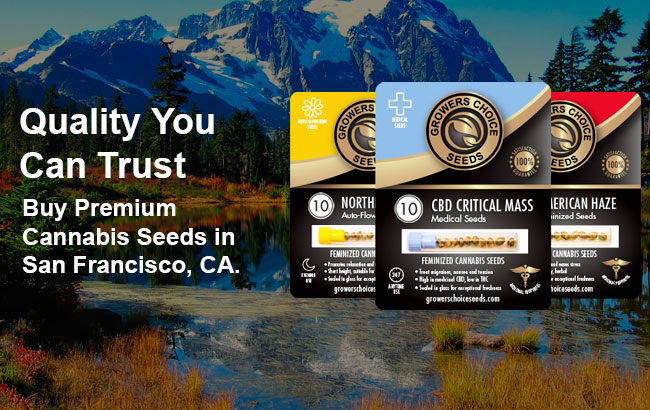 San Francisco's thriving cannabis culture is rooted in its historical connections, ranging from the hippie movement to the famed Outside Lands festival. The city offers a diverse array of seed strains, including feminized, regular, auto-flowering, medical, and hemp seeds, each with unique characteristics and applications.
Whether you're a beginner or a seasoned grower, San Francisco's reputable seed banks provide access to high-quality strains and discreet shipping options. From the easy cultivation of Blue Dream to the nutritional richness of hemp seeds, San Francisco encapsulates the essence of cannabis culture, making it a go-to destination for marijuana growers, recreational users, and medical cannabis patients.
Marijuana Seeds in San Francisco
San Francisco, with its rich history of cannabis culture, offers a wide range of marijuana seeds catering to every type of grower and user. From its badass history to its modern-day favorite strains, let's explore what this progressive city has to offer!
San Francisco as a Cannabis Seed Source
San Francisco has a vibrant connection to marijuana culture dating back to the 1960s. Linked with the hippie movement, the city became a beacon for cannabis freedom… and freedom in general. Famous musicians like Janis Joplin, Jerry Garcia, and Jimi Hendrix, who were also weed enthusiasts, called San Francisco home. The annual Outside Lands music festival further signifies the city's commitment to marijuana, celebrating cannabis through music, arts, and food.
Types of Cannabis Seed Strains
San Francisco is no stranger to all types of marijuana seeds, as cannabis culture has been a pillar of the community for quite some time. Experienced growers most likely already have a favorite seed type, but we're here for the beginner growers! Bust out the notepad, because we've got a few nugs of marijuana wisdom that you won't want to miss.
Feminized Marijuana Seeds
Feminized seeds are specially treated to ensure they produce only female plants, which is why many growers prefer this seed type, as the cultivation process is far more straightforward than that of regular seeds. Feminized seeds are generally an excellent choice for beginners. A few legendary strains include the following:
Animal Crackers: A hybrid strain that offers a balanced high. These are considered high THC seeds, with a content of around 22% and a potency to match. Animal Crackers is perfect for unwinding after a long day and promises to take you on a blissful journey of relaxation and euphoria.
Blue Dream: A sativa-dominant classic that delivers a creative burst and an uplifting high. Blue Dream is known for high yields, a relatively high THC content of 20%, and its suitability for daytime use.
Sunset Sherbet: An indica-leaning hybrid that indulges your senses with its sweet and fruity aroma, accompanied by a soothing body buzz. Sunset Sherbet has a medium to high yield and a THC content of 18%. This is the perfect strain for a calming evening of relaxation and rejuvenation.
Each of these popular strains has its unique characteristics and effects, making them suitable for various occasions. Whether you're seeking a burst of creativity, relaxation, or simply a sweet escape, these feminized cannabis seeds have you covered.
Regular Marijuana Seeds
Regular seeds are unaltered and can grow both male and female plants, so growers must separate male plants to prevent pollination. These seeds are ideal for marijuana growers who are looking to breed their seeds and alter their genetic composition to create new strains. Regular seeds can often be purchased at an exceptionally affordable price. Examples of popular regular seed strains include:
Pure Purple Kush: With a THC content of about 18%, this strain offers deep relaxation and a sense of tranquility, making it ideal for those moments when you need to escape the chaos. Growers can expect a high yield when harvest time arrives.
Afghan Durban: This sativa-dominant hybrid is your ticket to a creative boost, perfect for those moments when you could use a little inspiration. Growers can expect a moderate yield and a THC content of approximately 16%.
Bubba Gold: With a high THC content of about 22%, this indica powerhouse delivers a classic body high that's perfect for a cozy night in. Growers can expect a whopping yield of dense buds.
Each of these popular regular seed strains has its unique attributes and caters to all types of people and desires, which is why we're sure you'll fall in love with at least one of them!
Auto-Flowering Cannabis Seeds
Auto-flowering seeds are low-maintenance and grow quite quickly, making them ideal for beginners, as well as growers who want to harvest multiple yields. They bloom automatically, have a shorter flowering period, and are generally the cream of the crop. Strains like Northern Lights Auto and Blueberry Auto have been gaining attention for their impressive yields and quick turnaround times. Northern Lights Auto, an indica-dominant strain, envelops you in relaxation with a touch of euphoria. Blueberry Auto delights your senses with its sweet and fruity aroma, while also offering a soothing, full-body high.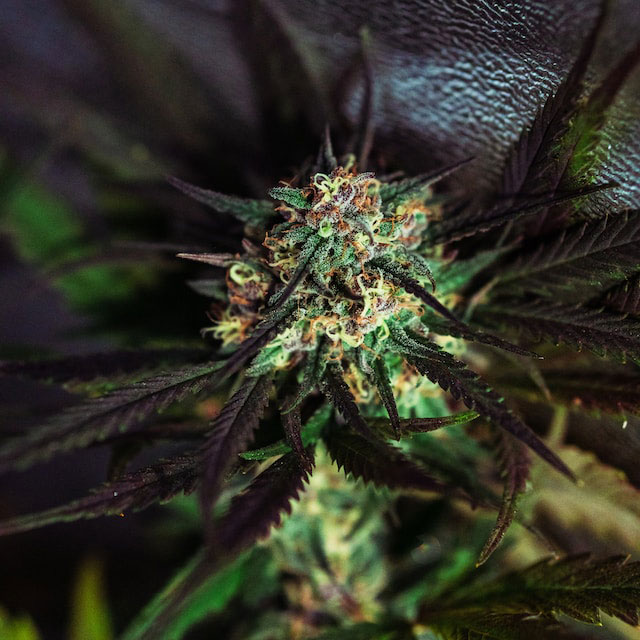 Medical Seeds
These seeds are specially bred to have higher levels of CBD and lower levels of THC, making them perfect for those seeking to use cannabis for medical purposes. Because of the low THC levels, these high CBD strains offer relief without the intense, euphoric high, and minimal to no psychoactive effects. If you're searching for a natural alternative, medical marijuana might be your savior in green robes. Some notable medical seed strains include Suzy Q CBD, Valentine X CBD, and Ringo's Gift CBD.
Hemp Seeds
These yummy seeds are a powerhouse of nutritional goodness, packed with protein, fiber, and essential fatty acids. Hemp seeds are different from regular cannabis seeds, in that they contain a negligible amount of THC, making them a nutritious addition to your diet without any psychoactive effects.
You'll find a wide variety of hemp seed products gracing the market, and we can't help but try to convince you to try them if you haven't already! Hemp seed oil, with its nutty flavor, can be a game-changer in the kitchen, offering a dose of omega-3 and omega-6 fatty acids. Hemp protein powder is particularly popular among athletes, offering a plant-based source of protein to fuel their active lifestyle.
Blue Dream High-Quality Seeds
This strain has captured the hearts of growers and users alike, and for good reason. With a THC content hovering around 20%, it strikes a balance between its indica and sativa genetics. Users can expect to experience a creative surge that's accompanied by gentle relaxation – the perfect recipe for a blissful, inspired day.
Blue Dream's terpene profile features notes of berry, citrus, and a hint of pine, creating an aroma that's as delicious as an orchard during summertime. Its flavor profile combines sweet, fruity notes with a touch of earthiness.
Blue Dream's balanced effects and relatively straightforward cultivation process make it a top choice within the cannabis community. This strain thrives both indoors and outdoors, making it an ideal choice for growers of all experience levels. Its resistance to common pests and diseases adds a layer of convenience that's hard to resist!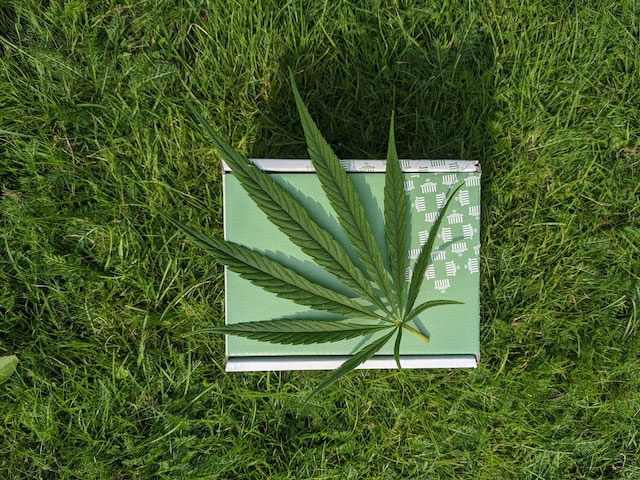 Where to Buy High-Quality Marijuana Seeds (Ahem, at a Seed Bank)
When it comes to finding quality cannabis seeds in San Francisco, there is no shortage of options! Feel free to support local seed banks, or peruse online seed banks for a quick and easy shopping experience.
Online Cannabis Seed Bank
Online seed banks like I Love Growing Marijuana, Crop King Seeds, and Seedsman offer high-quality seeds, a large selection of cannabis seeds, express shipping, an excellent customer support team, positive customer reviews, secure payment methods, and a germination guarantee. I Love Growing Marijuana stands out with stealth shipping and comprehensive growing guides.
High-Quality Cannabis Strains
San Francisco offers popular strains like White Widow, known for its high THC and balanced hybrid nature. This popular strain will ignite a creative boost, as well as a sense of euphoria that's perfect for socializing or engaging in artistic endeavors. Gorilla Glue #4 is an indica-dominant classic, praised for its sticky resin. This strain has earned its reputation for its relaxing effects and a touch of couch lock that's ideal for unwinding after a long day. Last but definitely not least, Gelato is a delectable hybrid strain that delivers a balanced high that's both euphoric and relaxing. This strain is a crowd-pleaser with its sweet, dessert-like flavors.
Discreet Shipping Options
Reputable seed banks offer discreet shipping options, using everyday items for stealthy packaging to avoid any unnecessary attention toward your female seeds and high-quality weed seeds. Top pot seed banks provide exceptional customer experience, including free shipping within the United States, delivery guarantees (discreet delivery at that), and free replacements if a package is lost or seized by customs. Sign us up!
San Fran is surprisingly low on good quality weed seeds, though that might surprise you. It's nice to know this company is sorta local and also has good products and a good business model. Thank you.
These really are the "best" cannabis seeds I've tried. They germinated so quickly, which tells me they're fresh, and probably great genetics, if the pictures I've seen on Instagram are any indication. I'll be buying again!
My little corner balcony is the perfect place to grow one little plant – it's hidden from other suites and from the street – and I'm really looking forward to coaxing my little Blueberry Kush to life. I love the benefits of this strain (I tried it when a friend grew it recently) and I'm looking forward to a little hit after work every day, just to bask in the chill that is the kush. Thanks for the genetics.
Most Popular Cannabis Seeds