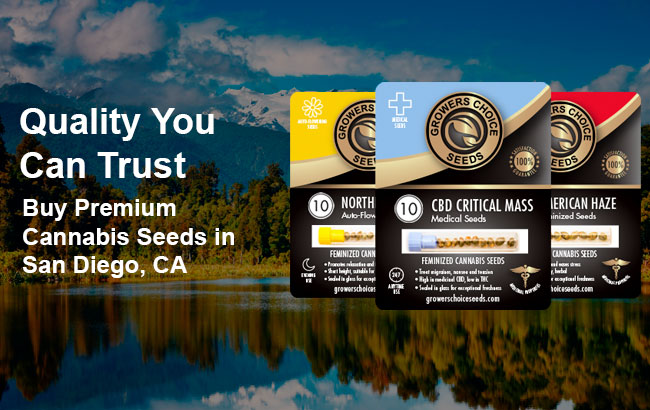 In 2023, San Diego's totally down with personal cannabis cultivation. As one of the finest cities in America, San Diego is blessed with an ideal climate for farming, although occasional heatwaves do pop up.
Why San Diego?
With its distinct mix of atmosphere and balmy temperatures, San Diego stakes its claim as a prime spot for marijuana growers. San Diego County is a prime location for outdoor growing, thanks in part to its Mediterranean climate and progressive marijuana laws. This coastal gem is graced with balmy temperatures and sunny weather most of the year, making it an oasis for marijuana growers, especially those keen on cultivating autoflower seeds. These enviable environmental conditions aren't just a fluke of geography; they mesh seamlessly with the city's forward-thinking stance on cannabis cultivation. Thanks to Prop 64, residents over 21 can legally grow up to six plants. With its consistent sunshine and a supportive legal framework, San Diego County is a premier hub for cannabis aficionados.
Popular Cannabis Strains in San Diego
San Diego's cannabis scene is vibrant, showcasing a wide range of popular strains from relaxing indicas to energizing sativas and various hybrid versions of the two.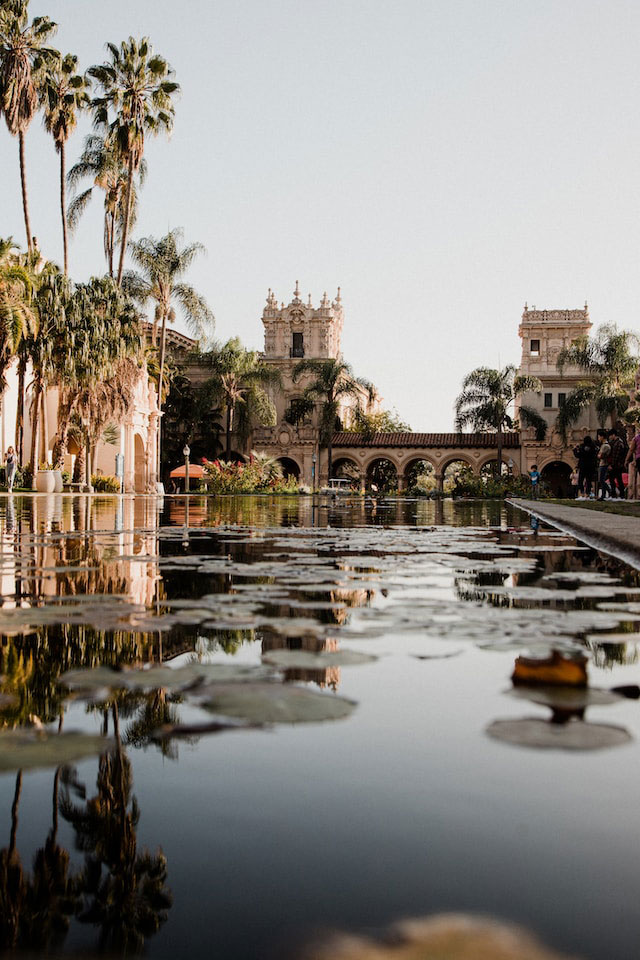 High-Quality Cannabis Seeds for Indica Strains
Indicas have long been renowned for their sedating and relaxing effects. These strains can often lead to that infamous "couch lock" feeling, making them a favorite as a sleep aid for many. Many medical marijuana users choose indica strains to relieve symptoms of medical conditions. When it comes to growth patterns, indicas typically boast a shorter, bushier stature, which points to their distinct genetic variations. These genetic traits also mean they often have a quicker flowering time compared to other weed strains. Whether you're looking to unwind after a hectic day or just crave that deep relaxation, an indica's blend of characteristics and popular uses makes it an ideal choice for those seeking a calming experience from their marijuana products.
High-Quality Cannabis Seeds for Sativa Strains
When it comes to sativas, there's a lot to buzz about. They offer uplifting effects and a creative experience, making them a top pick for those chasing a daytime boost. Unlike their indica counterparts, sativa strains are the giants of the cannabis world with their taller growth. However, watch out if you're doing indoor growing as their height can sometimes throw a curve ball for space planning. Rewinding to their origins, it was the Swedish botanist Carl Linnaeus who put sativa strains on the map. Fast forward a bit, and thanks to some botanical matchmaking, sativas have been crossbred to create an array of hybrid strains. All in all, sativa plants pack quite a horticultural punch.
Hybrid Strains
In the ever-expanding world of cannabis strains, these popular strains are like that perfect playlist blending all your favorite tunes. By melding the characteristics of both indica and sativa plants, these female plants offer a unique combo that's hard to resist. Depending on the lineage of their parent strains, a hybrid might lean more into the calming realm of an indica or tap into the energetic vibes of a sativa. Many hybrids produce an array of effects, delivering a balanced combination of uplifting effects and therapeutic effects. Whether you're looking to unwind, have a creative experience, or maybe a bit of both, hybrid strains are an excellent choice as they offer a layered experience with each session.
Feminized Seeds vs. Regular Seeds
When exploring the realm of cannabis seeds, you'll encounter two predominant types: feminized marijuana seeds and regular marijuana seeds. Let's delve into the advantages and disadvantages of each, which are commonly available for purchase.
Advantages of Feminized Seeds
For those in the cannabis cultivation game, feminized marijuana seeds are a game-changer. One of their standout features is the time and effort savings they offer. They remove the whole song and dance of identifying and tossing out male plants and keeping female plants. Growing only female cannabis plants is like hitting the jackpot in the cannabis world, especially with high-yielding feminized seeds, as they allow you to maximize your yield and dial up the THC levels. Feminization is the process that ensures that marijuana seeds are packing only female genetics, making for a smoother growing journey and a potentially more abundant harvest.
Disadvantages of Feminized Seeds
While feminized strains might seem like the rockstars of the cannabis world, they aren't always the top pick for serious cannabis breeders. Even though they have some benefits, they don't always boast the most stable genetics. This can sometimes lead to an unexpected encore of hermaphroditism. For a seed breeder dreaming of a range of strains tailored to meet specific needs, feminized strains can be a bit limiting, turning down the volume on creative breeding options. In addition, rocking out solely to feminized strains might make the cannabis playlist a tad repetitive. So, even with their catchy beats, feminized seed strains might not be everyone's go-to track.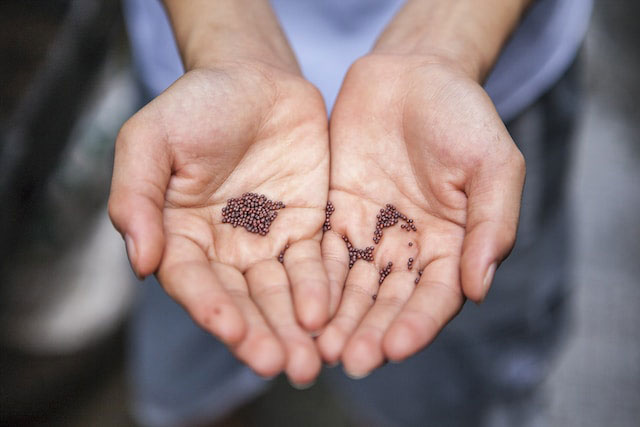 Advantages of Regular Seeds
Navigating the green scene, regular cannabis seeds bring some serious genetic diversity to the table. They're those strains in cannabis cultivation that create a dynamic palette for the breeding process. One of their standout perks is the avenue they open for crossbreeding. They allow breeders to craft a range of strains tailored for various psychoactive effects, cerebral effects, and therapeutic effects, adding richness to their breeding programs. On the practical side, these kinds of pot seeds are often available at a lower price. Plus, if you're looking for a robust beginning, they're known to flaunt higher germination rates. In the world of cannabis varieties, regular cannabis seeds prove that they're classics in the breeding process.
Disadvantages of Regular Seeds
Beginner growers be forewarned–regular seeds have their quirks. While they come with a touch of old-school charm, they can be a tad unruly, especially when talking about predictable growth characteristics. There's no guarantee that these kinds of seeds will sprout into the female cannabis plants you envision, as there's the ever-present suspense of potentially growing male plants. The variability in plant characteristics can feel like a rollercoaster, with each plant singing its own tune. Growing regular cannabis seeds might require additional resources to sift through and hone in on the traits required to produce your favorite strains. Yet, for experienced growers, this is where the magic's at. Embracing the challenge, experienced growers find that regular marijuana seeds offer a hands-on, dynamic dance with nature that's unmatched.
Where to Buy Marijuana Seeds in San Diego
Finding high-quality seeds on sale in San Diego is a breeze with online seed banks, especially when eyeing trusted spots like Growers Choice, which is known for offering a wide range of high-THC cannabis seeds that have been bred with top-class quality genetics, so as to produce successful growth and long-lasting effects.
Online Seed Banks
Online seed banks are an attractive choice and are an excellent option for obtaining cannabis strains with top-class quality genetics in San Diego. Grower's Choice is also the preferred choice for affordable prices, top-class quality genetic diversity, and even cannabis and cannabinoid research through the craft of feminization. Think of them as vaults, safeguarding a wide variety of THC strains while ensuring that only top-class quality genetics are passed on. When you place an order with Growers Choice, you can expect simple payment options, discreet shipping, and reliable delivery times to your shipping address. Online seed banks are all about ensuring high-quality cannabis strains and saving you valuable time.
Reputable Seed Banks with a Germination Guarantee and a High Germination Rate
Like the ample sunlight of San Diego, reputable seed banks have sprouted up, offering more than just marijuana strains–they're promising peace of mind. A standout in this green scene is Grower's Choice Seeds, which is renowned for its germination guarantee and consistently high germination rate. Seed banks aren't just selling you quality products; they're selling confidence. By ensuring each strain's potency, they're practically giving a nod of assurance to growers–newbies and pros alike. When you snag strains from places like Grower's Choice Seeds, you're not just buying potential plants; you're getting a promise that those little wonders have been primed to flourish, backed by policies that put customers first.
Popular Cannabis Seeds to Grow in San Diego

In the ever-evolving world of cannabis, here are a few strains that really stand out having garnered positive reviews from both casual users and commercial growers. Check these out:
Each strain has its own groove, perfect for those looking to explore the wide spectrum of the cannabis experience. Grower's Choice Seeds makes it easier for aficionados to purchase these strains via offering various payment options. Whether you're in for relaxation, creativity, or just good vibes, there's a strain ready to jam with you.
Our customers in San Diego have great things to say about us
There are a lot of seed shops online but for me, Growers Choice ranks up there with the best. Price, delivery, quality, five stars on all counts. Looking forward to the day they expand their seed line but I'm pretty pleased with this company.
 Our Most Popular Cannabis Strains