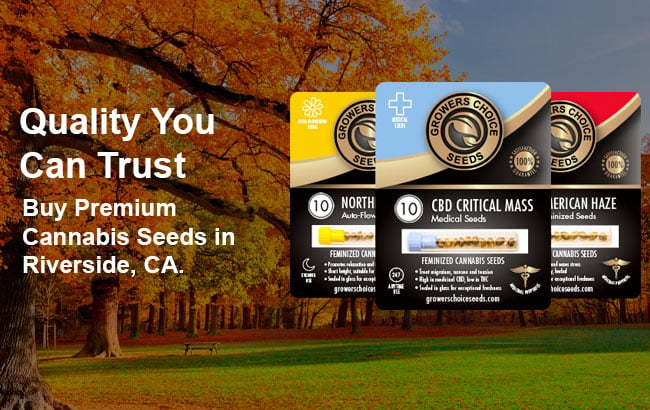 Cannabis law in 2023 Riverside, California lets marijuana growers cultivate six cannabis plants, adults over 21 can possess an ounce (28 g) and off-the-clock cannabis use protections kick in starting January 2024.
What is Cannabis?
Cannabis is a versatile plant with recreational and medicinal properties. Riverside Cali adults over 21 can legally cultivate up to six plants. Meanwhile, the DEA's cool with seeds, thanks to hemp's federal legalization.
Why Consider Cannabis Seeds?
In Riverside County, the art of cannabis cultivation shines bright. Savvy growers are harnessing the power of seeds, blending regular cannabis seeds to craft their next beloved strain. The ease of feminized cannabis seeds ensures a harvest of just female flowers, while the convenience of auto-flowering seeds bypasses complex lighting schedules. And let's not forget Riverside Cali's sunny embrace, perfect for those green beauties. Thanks to Proposition 64, adults are free to nurture up to six plants at home. So, whether you're a seasoned grower hunting for the next seeds on sale or a budding enthusiast keen on exploring diverse cannabis seed varieties, Riverside County welcomes all cannabis aficionados with open arms.
Types of Cannabis Seeds in Riverside County
Discover feminized seeds' precision engineering, explore hybrid strain creations, and revel in Riverside County's premium cannabis varieties. From everyday weed seeds to exotic strains and outdoor cultivation tips—there's so much to unpack.
Feminized Seeds
Venturing into the realm of feminized seeds, these meticulously crafted treasures promise growers predominantly female plants, boasting an impressive 99.9% chance. Now, in the grand theater of cannabis, female plants hold the starring role, delivering those lush, desirable flowers. By choosing feminized seeds, growers embark on a streamlined cultivation journey, perfectly suited for both the indoor atmospheres with artificial lighting and the sun-drenched expanses of Riverside Cali's greenhouses. Within Riverside County, cannabis aficionados find themselves amidst a bountiful seed bank array, offering a diverse selection of esteemed cannabis seed brands and eclectic strains. For those attentive growers, keen on nurturing premium cannabis strains without the unpredictability of male plants, feminized seeds stand as the trusty allies in this green endeavor.
Hybrid Strains
Hybrid strains are the unsung heroes of the cannabis universe. They emerge from the union of two distinct cannabis plants, fusing the standout qualities of both progenitors. It's like harnessing the power of one and the aromatic richness of the other – sheer perfection. Roaming Riverside Cali, you'll be greeted by a vibrant spectrum of these strains, each radiating its distinct charm. Whether it's the seed banks or the passionate sellers, Riverside County Cannabis rolls out an impressive array of cannabis seed brands and intricate varieties. For the discerning growers and enthusiasts, it's a gold mine of exploration, applauding the harmonious fusion found in these plants. So when adventure calls, embrace the hybrid wonders and dive into their enchanting essence.
High-Quality Marijuana Seeds
Nestled in Riverside County's vibrant cannabis culture is a mosaic of standout selections from local dispensaries and elite online seed banks, notably Grower's Choice Seeds. Beginning your cultivation journey in Riverside Cali means access to exceptional marijuana seeds. Whether you're handpicking locally sourced, genetically consistent seeds or navigating a vast online array of strains, the promise of potency and distinct characteristics spanning indica, sativa, and hybrid strains await. A closer look at Grower's Choice Seeds reveals meticulous lab testing behind each seed, solidifying its quality for discerning growers. Riverside embraces both the traditional storefronts and the digital domain, making its seed marketplace both diverse and dynamic.
Weed Seeds
When people mention weed seeds, all they're referring to is regular cannabis seeds. These include "regular seeds" responsible for sprouting both male and female plants, autoflowering, and feminized seeds, each with their unique flair. While most weed seeds produce a mix of male and female plants, autoflowering weed seeds rapidly bloom without light cycle changes, and feminized weed seeds are engineered for an all-female lineup. These distinctions come with specific benefits. For example, autoflowering weed seeds are perfect for those looking for a quick turnaround, while feminized weed seeds offer growers a potent harvest without the hassle of males. With online purchase options and high-quality marijuana seed varieties aplenty, Riverside's got the green-thumb goods.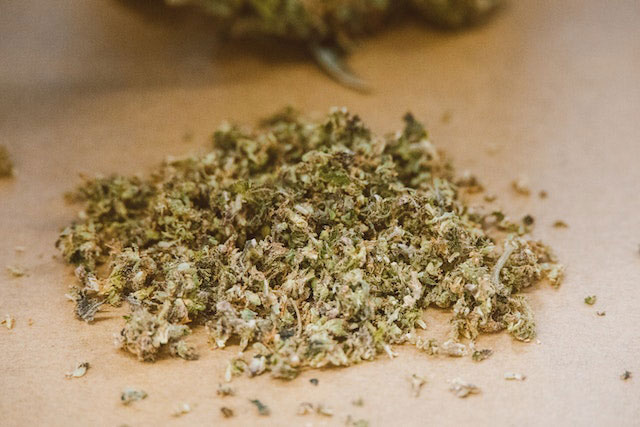 Pot Seeds for Sale From Our Seed Bank
Pot seeds, weed seeds, marijuana seeds, and cannabis seeds all refer to the same seeds that growers plant with the hope of sprouting a green ganga garden. One common challenge pot growers face is the unpredictability of their pot seeds. However, quality is guaranteed to cannabis growers buying their pot seeds through Grower's Choice Seeds' online platform. They offer a commendable 90% germination guarantee their seeds will produce the cannabis garden you've been dreaming of. Here's a snippet of their selection:
Grease Monkey Feminized Seeds ($39-$239): Dive into relaxation; ideal for nighttime vibes.
Glass Slipper Auto-Flowering Feminized Seeds ($29-$229): Radiate with energy; a daytime delight.
CBD Shark Medical Feminized Seeds ($44-$269): For those seeking therapeutic richness.
Welcome to the green revolution, where quality pot seeds mean quality cannabis gardens!
Premium Cannabis Seeds for Your Cannabis Delivery
Riverside County's cannabis scene is thriving, with premium cannabis seeds offering a myriad of choices. Here are some hot strains in Riverside County:
Purple African Magic (mystical, potent, vibrant, rare).
Blue Dream (euphoric, creative, balanced, iconic).
Pure Purple Kush (intense, relaxing, aromatic, vivid)
Afghan Durban (earthy, uplifting, classic, zesty).
The benefits of these high-quality marijuana seeds are vast: from lab-testing ensuring potency and genetically stable seeds to the potential of curating new strains with desired traits. Seed bank options like Grower's Choice Seeds have revolutionized Riverside Cali's cannabis industries. Their online purchase options feature a wide range of strains, including indica, sativa, and hybrid varieties, proving Riverside County's commitment to catering to attentive growers and enthusiasts.
Outdoor Cultivation Options for Recreational Marijuana
When you're looking into outdoor cultivation options for that perfect bud in Riverside County, the sunny climate conditions here are your best ally. Mother Nature's got your back with natural sunlight, making those premium cannabis seeds from places like Grower's Choice Seed pop with potency. The benefits? Think robust plants with a wide range of strains, including indica, sativa, and hybrids, all enjoying the fresh air and soaking up those rays, resulting in genetically stable seeds. And, let's not forget the wallet-friendly lower costs. For those pushing the envelope, mix in some artificial lighting for round-the-clock growth spurts. Dive into the vibrant cannabis industries here, grab your pot seeds, and let Riverside County's perfect vibe make your cannabis flowers bloom!
Benefits of Growing Cannabis from Seeds in Riverside CA
In Riverside County, CA, cultivating cannabis from seeds offers robust female plant yields, and the advantage of artificial lighting adapts to diverse climate conditions seamlessly. It's a grower's dream locale.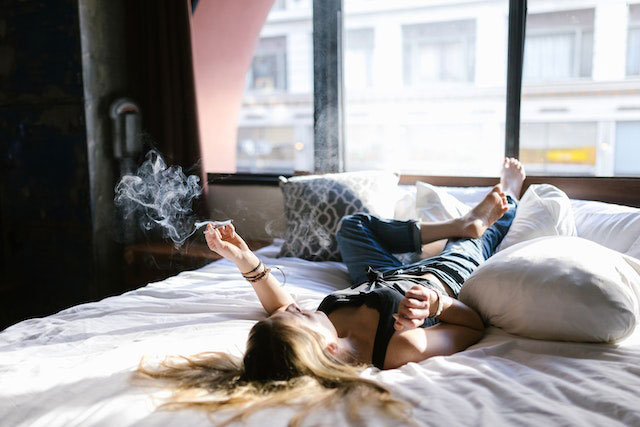 Grow Female Plants at Home
In Riverside CA, cultivating cannabis is both an art and science, and the stars of the show are undoubtedly female plants. These plants are the golden tickets for growers keen on skipping the pollination phase, directing their energy straight to producing lush flower buds. The magic of female plants lies in their ability to promise a higher yield of premium buds. Opting for feminized seeds is a smart move for those wanting to ensure a garden populated exclusively by these productive ladies. This means faster bud growth without the drama of male plants crashing the party. For those in the know, feminized cannabis seeds and dedicated cultivation of female plants in Riverside County ensure a bountiful harvest of top-quality female flowers.
Artificial Lighting and Wide Range of Climate Conditions
In Riverside CA's booming citrus industry, another green giant thrives under the right conditions: marijuana plants. Artificial lighting, a game-changer in the cultivation of cannabis plants, allows indoor cultivation to flourish year-round. From LEDs to HPS lights, these illuminating solutions mimic the sun, ensuring optimal growth and yield. But it's not all indoor vibes; outdoor cultivation has its charm too. A wide range of climate conditions in Riverside plays a pivotal role in determining the quality and characteristics of the plant. Too much sun? No problem. Too little? Bring out those lights. Whether you're leveraging the versatility of artificial lighting or embracing Riverside's varied climate for outdoor cultivation, the entire cannabis industry benefits. Just remember, Proposition 64 sets the legal stage for personal growth.
Finding Affordable Prices and Quality Cannabis Seeds in Riverside County
In Riverside CA, when it comes to buying marijuana seeds, savvy growers turn to standout seed bank options. Topping the list is Grower's Choice Seeds, boasting a remarkable selection of over 400 marijuana strains. Their seed bank showcases a wide range of seed types for every enthusiast. From feminized seeds that promise luscious buds to the speed of autoflowering seeds and the relief potential of CBD varieties. Whether you're into classic indica, uplifting sativa, or versatile hybrid strains, they've got you covered. Grower's Choice Seeds is not just about variety; they emphasize quality, making them the go-to for both novice and experienced growers. So, forget sifting through endless cannabis seed sales; your perfect strain awaits at Grower's Choice.
Really Good Bulk Prices
I run a small dispensary and I was hesitant to start selling seeds, but after finding this company, chatting with the sales rep, and getting their really striking packages up on my shelf, my uncertainty is long gone. My customers are happy, and so am I.
 Our Most Popular Cannabis Strains