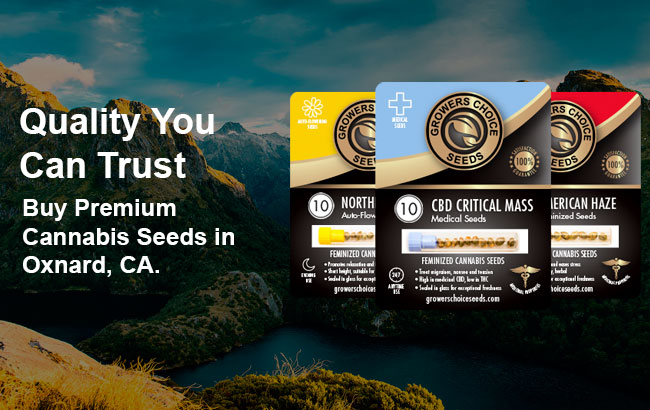 If you're thinking about visiting Oxnard, California, you should know that recreational weed and medical marijuana are legal. As a result, residents and visitors can enjoy some of the best marijuana and cannabis products found anywhere in the country. 
Located in picturesque Ventura County, Oxnard, California is a land of contrasts near the fertile Oxnard Plain, creeks, amazing beaches, and dunes. Due to its unique location, Oxnard is the ideal area to grow numerous crops like lima beans, strawberries, and even marijuana! That's right, not only is the climate perfect for cannabis plants, but legal weed is available in the area and across the state. Since California has some of the most progressive cannabis laws, you are free to enjoy your favorite recreational strains. Additionally, medical marijuana patients can enjoy their favorite medical strains. Whatever the case might be, you'll be able to get your hands on some quality products that you're sure to love!
Recreational Marijuana
Despite several attempts to make recreational cannabis legal across California, multiple initiatives failed over the years. Thankfully, cannabis advocates continued to press the issue, and finally, in 2016, Proposition 64 passed. Formally known as the Adult Use of Marijuana Act, the law legalized the sale, possession, and cultivation of recreational weed. To participate, all adults must be over the age of 21.
Not only did it legalize weed for personal consumption but also regulated the commercial business by setting taxes for cannabis products for retail sale. California also put a system in place that tracked everything from weed seeds to the sale of marijuana products. As you probably guessed, the cannabis industry has flourished in the state after the passage of Prop 64.
Under the current laws, adults can legally possess up to one ounce of recreational weed. Interested growers can cultivate up to six plants at their residences without fear of reprisal. While marijuana laws are relatively lax throughout Southern California, there are still rules in place to keep the cannabis industry accountable and safe. Cannabis smoking isn't permitted in public, and individuals also can't drive while under the influence. Additionally, selling weed without a license can result in jail time.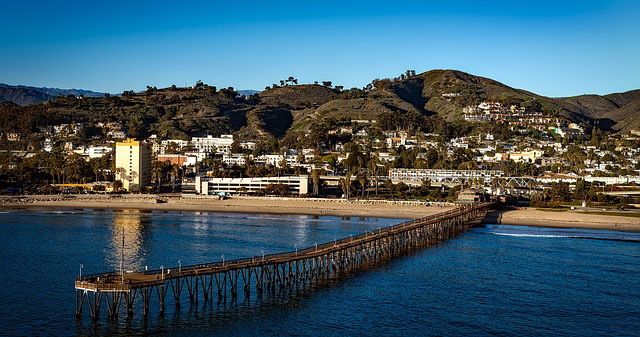 Medical Marijuana
Since 1996, medical marijuana patients have had access to medical cannabis thanks to Proposition 215 or the Compassionate Use Act. By passing the law, California became the first state to legalize medicinal marijuana.
After being diagnosed with a qualifying condition, prospective patients can apply for a marijuana ID card. Once they have their medical card, they can purchase their marijuana from a licensed cannabis dispensary. Patients are allowed up to eight ounces of dried cannabis flower.
For those individuals not interested in visiting marijuana dispensaries, they can grow their own plants. As a result, they can possess up to six mature cannabis plants or 12 immature plants. Just like with recreational weed, there are still regulations. Patients can't smoke anywhere where it's not allowed and can't indulge in cannabis consumption near schools, school buses, or anywhere children congregate.
Types of Available Cannabis Seeds
Since you can grow plants in Oxnard, you should know more about the versatile collection of cannabis seeds for sale in the area. After all, you want to ensure you have premium seeds to turn into the quality cannabis you truly deserve! While there is a wide range of seeds to choose from, growers often turn to feminized, regular, or autoflowering seeds to meet their needs.
Feminized Seeds
Feminized seeds are always a favorite since they don't produce any male plants. Since they have been specially cultivated, male chromosomes have been removed to produce only female plants. With almost no chance of male plants growing, growers don't have to focus on cross-pollination. This makes the growing process that much easier!
Another plus is the fact that these plants yield high-quality smokable buds that smokers can indulge in whenever the mood strikes. Cannabis connoisseurs know these buds to be more potent since they're full of THC. They are also rich in CBD to give smokers enhanced cannabis experiences! Additionally, feminized seeds allow you to grow mother plants,. They produce even more seeds to ensure you're never out of cannabis!
Regular Seeds
Experienced growers often turn to regular seeds since they require a bit more work, patience, and attention to get them to grow into healthy marijuana plants. As a result of these seeds having not been modified in any way, they are 100% natural and produce both female and male plants. Thanks to this, you can cross the females and males to come up with strains. The power is in your hands to dictate the characteristics you want, including aroma, potency, and color.
Growers get a convenient experience with these plants since they are sturdy and durable. They can withstand the elements, including changes in the weather. You can also trust them to be more resistant to mold, pests, and various diseases that can decimate your plant. And, don't forget the large yields that come with regular seeds, so that's more cannabis per day for you!
Autoflowering Seeds
Do you know how the cannabis light cycle can be confusing and demanding? You know how you have to spend time wondering how many hours of light your marijuana needs versus how much darkness? You don't have to worry about any of this when you reach for the autoflower seeds. With them, you can count on these seeds to automatically flower and move from the vegetative state without changing up the lighting cycle. How convenient!
Autoflower strains are typically feminized, so you get all the great benefits you get from traditional feminized seeds. As usual, you can count on premium marijuana that you will love to smoke and enjoy at your leisure. Plus, auto strains grow short, not taking up too much space, which can lead to more efficient growing. Who wouldn't want to give autoflowering seeds a chance?
Growing Marijuana in Oxnard
If you're a cannabis user, you don't always want to visit a cannabis retailer or a cannabis dispensary. If that's the case, you can grow your own plants. Luckily for you, Oxnard has great weather for cultivating at-home marijuana. With abundant sunshine and a good amount of rain at certain times of the year, plant your cannabis and watch it grow!
In California, you can plant your cannabis in soil that's rich and fertile for great results. Keep in mind you will need to follow regulations to grow plants for cannabis for adult usage at your residence. Also, remember that rules vary county by county. Once you have permission, you might want to opt for cannabis sativa since it is known to grow well in hot climates.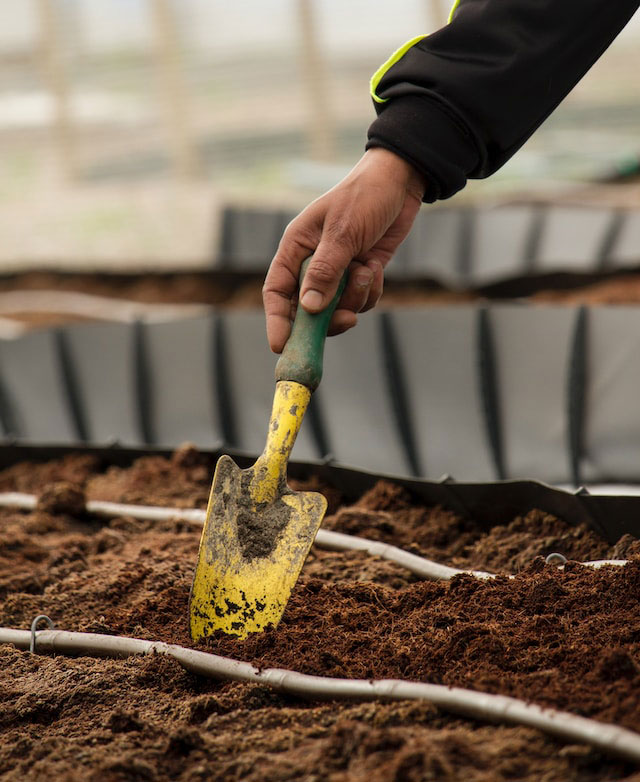 Popular Strains in Oxnard
Although everybody has a personal preference, there are some strains that cannabis users in Oxnard seem to love. Here are just a few in case you're interested
One of those includes California Orange, which is also known as Cali Orange or simply C.O.B. This well-balanced hybrid gives users the perfect blend of indica and sativa properties to ensure they have everything they need and more. Many turn to it for its euphoric and uplifting characteristics that will get anybody out of the dumps!
Another great choice is Girl Scout Cookies — and yes — it tastes just as good as it sounds, so it's not hard to figure out why this strain is a favorite! An indica-dominant hybrid, this strain has a healthy dose of THC at 20%. When using this strain, smokers can count on enhanced creativity and feelings of euphoria and upliftment for brighter days!
If you're looking for a customizable experience, Sunset Sherbet is the perfect choice because your effects will depend on how much you use. For example, if you enjoy just a little bit, you'll feel energized and happy. If you go for a longer smoking session, expect to feel sedated and ready to sit down or even lie down. This sativa-dominant does it all!
Benefits of Purchasing Cannabis Seeds from a Seed Bank
When you don't feel like researching a million places, you can go for the obvious choice, Growers Choice Seeds! Yes, we have everything you need and then some. We have one of the most extensive collections of seeds at awesome prices. Plus, if you have questions or concerns, we're here to provide you with the pertinent info you need. Check us out today to learn more!
Popular Strains in Oxnard
Skunk Auto-Flowering Feminized Seeds – a classic indica-dominant hybrid strain with low THC level that has a short flowering period and produces large yields of up to 600 grams per plant
Haze Feminized Seeds – a sativa-dominant strain that provides a tingling body sensation along with enhanced creativity, improved energy, and increased social skills to make users more personable
Purple Kush Feminized Seeds – one of the most popular strains around, the classic 100% indica has top-notch genetics along with a fruity taste and sweet scent
Oxnard local Aaron W. Had this to say about his Growers Choice cannabis seeds
In my experience, Growers Choice seeds have produced some of the best cannabis plants I've grown. I started with Blueberry, but next I'm thinking I'll try Critical Purple.
 Our Most Popular Cannabis Strains