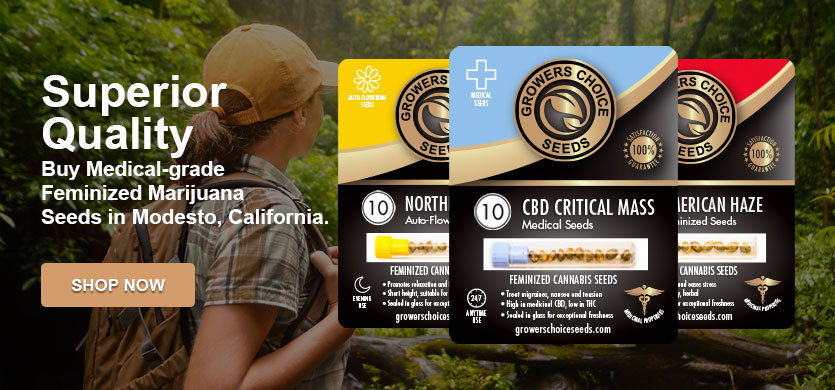 Modesto is one of the top places for weed smokers since it's part of California's ever-growing, ever-evolving cannabis industry. Smokers and growers can choose from an extensive selection of marijuana seeds and marijuana strains for real California Dreamin'.
When you think about California, you may not automatically think about Modesto, but you should for a wide variety of reasons. The city is known for its wine with the biggest family-owned winery in the country. Additionally, Modesto's fertile land is perfect for growing a wide range of crops, including everybody's favorite, marijuana! Because of this, marijuana is booming in the Central Valley, where recreational cannabis is legal as well as medical marijuana. Regardless of your needs, high-quality marijuana seeds are at your fingertips in Modesto!
Cannabis Laws in Modesto
Cannabis laws in California are among some of the most progressive in the country, where residents are allowed to smoke recreationally and for medicinal reasons. The state even allows medical and recreational cannabis users to grow their own marijuana plants. As a result, there are plenty of happy weed smokers in Modesto and across the state!
Not surprisingly, California was the first state in this great country to legalize medical cannabis in 1996 with the Compassionate Use Act. Since that time, the law has been expanded to ensure more qualified patients can get their hands on high-quality weed. Patients must first get clearance through their physician and get approved for a medical marijuana card.
Since 2018, recreational weed has been legal in Modesto and throughout the state. Customers must be older than 21 to purchase weed and the ever-expanding variety of cannabis products from local dispensaries or online seed banks. Per the current laws, adults can have up to 28.5 grams of smokable flower and up to eight grams of concentrated cannabis. Additionally, Modesto residents can grow up to six cannabis plants per household, regardless of how many people live in the home.
Under the Health and Safety Code, officials enact strict rules on who can get their hands on weed. It ensures that a stringent framework is in place to minimize serious issues and prevent minors from accessing marijuana. The Health and Safety Code also places requirements on medicinal marijuana and sets limits on how much recreational and medical weed people can possess at any given time.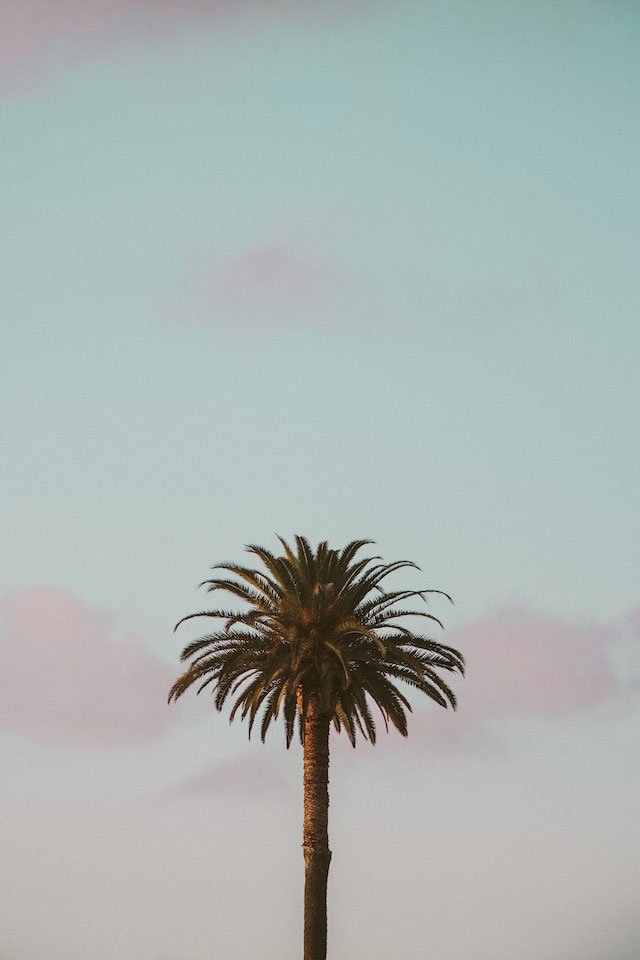 Benefit of Purchasing Cannabis Seeds in Modesto
If you get the opportunity to purchase premium cannabis seeds in Modesto, go for it! Regardless of which Modesto cannabis dispensary you visit, you can purchase a wide selection of viable cannabis seeds that can satisfy even the pickiest of marijuana connoisseurs. No matter which type of weed seeds you choose, you can trust them to be high quality to germinate quickly and grow into strong, healthy plants with beautiful buds full of flavor and aroma!
High-Quality Marijuana Seeds
Everybody loves high-quality cannabis seeds, right? Of course, they do, which is why Modesto is the perfect place to do your seed shopping. These top-quality cannabis seeds come in a wide range, including feminized, regular, high-yield, and autoflowering seeds. The hard part is figuring out which will be your favorite!
Feminized Marijuana Seeds
With feminized weed seeds, you have the ability to exclusively grow female plants since the male chromosomes have been weeded out. Do you know what that means? Cross-pollination is off the table since you don't have to worry about males and females mixing and intermingling. For your convenience, you get a more efficient, streamlined growing process.
Thanks to feminized cannabis seeds, you get plants with trichome-rich buds that are full of flavor and personality. In addition to producing high-quality weed, feminized seeds yield marijuana that's typically higher in THC levels. For you, that means bigger, bolder effects!
Autoflower Seeds
If you're more into seeds that will automatically flower, then autoflower seeds are the obvious choice for you. Autoflower strains are able to automatically flower without you having to switch up the lighting cycle. You can expect the plants to grow quicker and also expect higher yields. While all of that is great, you'll also love the fact that you can expect more harvests.
Autoflowering strains are among some of the favorites amongst the community of growers since they are so easy to cultivate. In fact, they are a very accessible option for cultivators of all skill levels from beginner marijuana growers to advanced growers. You might also like the fact that these plants grow shorter, so they don't take up too much space. So, if you're an indoor grower, these seeds are ideal for you.
Regular Seeds
Do you have an experimental nature? Do you like to create your own strains? Are you an experienced grower or breeder? If you answered "yes" to these questions, then you ought to go for the regular seeds. These seeds have an equal chance of growing both male and female plants, which means you can cross them. By mixing them, you can form new strains to get the characteristics you're seeking.
Since these seeds are not modified in any way, you get the advantage of knowing they are 100% natural. Although regular seeds boast a bunch of benefits, it's important to understand they aren't the easiest to grow, which means they aren't the best choice for beginner growers. Therefore, pick up these seeds if you have more experience under your belt.
High-Yielding Seeds
With high-yielding seeds, you get exactly what you're seeking–more marijuana! These high-quality seeds produce a larger amount of smokable flowers for you to enjoy for longer. As long as you have optimal conditions, including light, water, and nutrients, you can grow more marijuana than ever before. Another plus is these seeds often come in the form of autoflowering or feminized strains. So, not only do you get more weed, but more premium weed on top of that. That's what we like to call a win-win! Best of all, these seeds come in some of your favorite variety of strains, so you never have to worry about having a wide selection of options available to you.
Popular Strains in Modesto
It goes without saying that Modesto knows its marijuana, and residents definitely have their favorite strains to choose from. With a wide selection, there are plenty to make your next favorite! But, here's a sampling of some of the top strains that you might want to get acquainted with.
Darth Vader OG is mighty and potent with a high THC content of 23%. This indica-dominant hybrid will make you feel relaxed and euphoric. It's also a great choice to make you sleepy when you need to catch some z's. Plus, you get a sweet and spicy flavor profile that will tantalize your tastebuds.
You can have your cake and eat it too with Wedding Cake! This distinctive and potent strain offers a sweet and smooth flavor with notes of vanilla. With extra-high THC content that can range from 20% to 30%, this is a popular choice for medicinal smokers.
Who doesn't love gelato? You definitely will once you get a whiff of the Gelato feminized strain. You'll love how it's sweet and earthy with notes of citrus and berries that will take over all your senses. With this balanced hybrid, you get a big punch of THC potency for bolder effects.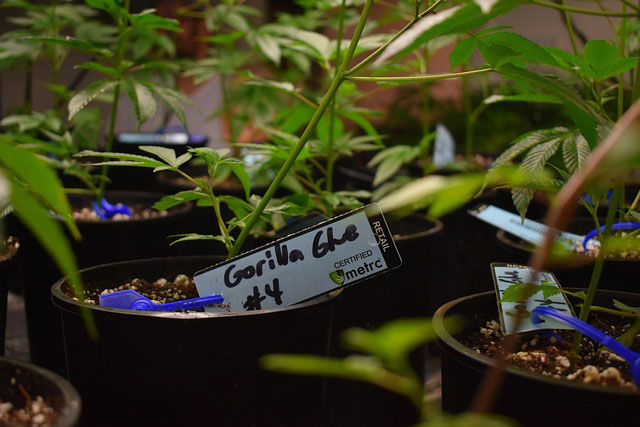 Benefits of Online Seed Banks
If you're not in the mood or don't have time to go to a local Modesto cannabis dispensary, you can opt for one of a wide range of online and other California-based cannabis seed banks. These seed banks offer a wide selection of premium marijuana seeds that will take your growing to the next level. Even though dispensaries are a great way to get your seeds immediately, they often can't compete with the sheer number of strains that online cannabis seed banks, like Pacific Seed Bank and Growers Choice Seeds, can offer. Once you go online and see one of these stores for yourself, you'll see what all the fuss is about!
Payment Options
For convenience, with online seed banks, you don't have to worry about cash to complete your transaction. Since it's 2023, you can use your credit card! These sites have all types of safeguards in place to keep your information safe, so you can feel confident purchasing your seeds. If that's not enough, reputable seed banks will offer clear refund policies. If for whatever reason, your seeds aren't floating your boat, you can have your money refunded directly to your card!
Shipping Policies
Unlike brick-and-mortar stores where you go in and walk out with your seeds, you'll still get your seeds relatively quickly with online seed banks. Thanks to fast shipping, shipping hubs, and various shipping options like expedited shipping and international shipping, you can count on having your product in no time at all. Before choosing a vendor, make sure you check out their shipping policies to see what's best for you.
Choosing a Reputable and Reliable Seed Bank
With so many seed banks out there, you might think it's impossible to find a reputable one. You can rest your weary head in knowing that one of the best choices is Growers Choice Seeds. We offer an extensive inventory of autoflowering and feminized seeds, a variety of shipping options, affordable prices, secure payment options, and top-notch customer service. And, if you don't don't want to take our word for it, check out all of our glowing customer reviews. You'll see why Growers Choice is the right choice!
Michael M. Of Modesto, California had this to say about Growers Choice
I don't know what happened, but my first order of cannabis seeds didn't germinate. I was a little upset because I'd spent the money and the time trying to get it right. I contacted Growers Choice and they were super helpful! They sent out another batch of seeds and one of their customer service reps walked me through the germination process. Awesome!
 Our Most Popular Cannabis Strains