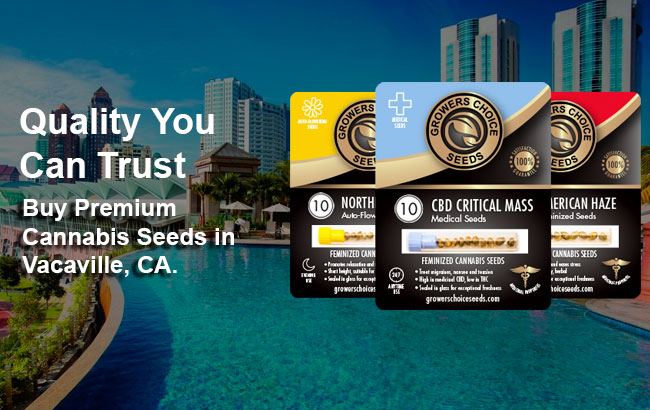 Can I Grow Cannabis Plants Legally in California?
Interested in learning how to grow marijuana plants at home? Now that both recreational and medicinal cannabis are legal in California, anyone over 21 can grow cannabis plants legally. Recreational and medicinal marijuana can both be cultivated by individuals in limited quantities, between six and eighteen plants. Remember to always check your local rules and regulations regarding cannabis cultivation before getting started. To start growing your cannabis seeds now, order online from Growers Choice Seeds today. We have dozens of high quality strains to choose from, with something for everyone.
How to Get Vacaville Cannabis Seeds Delivered Fast Today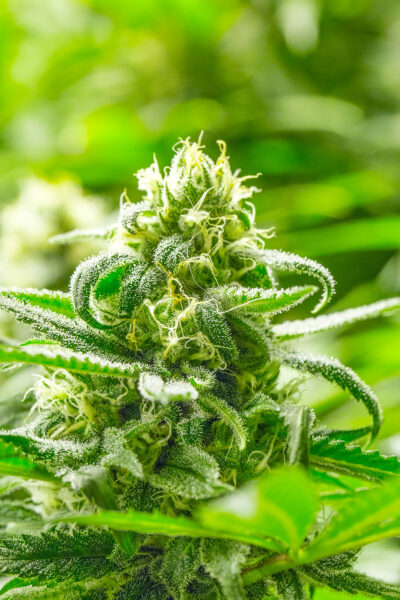 Order High Content CBD Cannabis Seeds Online for Delivery
If you're a medical marijuana patient, then you may prefer our high content CBD cannabis seeds. Cannabis strains that have a high concentration of CBD and a low concentration of THC are able to provide the physical benefits of cannabis without the heady psychoactive effects of typical THC heavy strains. Shop our digital inventory now to find the high content CBD cannabis seeds that are right for you, including
CBD Moby Dick Feminized Cannabis Seeds
CBD Shark Feminized Cannabis Seeds
CBD Blueberry Feminized Cannabis Seeds
ACDC CBD Feminized Cannabis Seeds
CBD Critical Mass Feminized Cannabis Seeds
Get the high content CBD cannabis seeds you need delivered fast when you order online from Growers Choice Seeds today. All of our premium cannabis seeds are backed by our germination guarantee.
Buy High Quality Weed Seeds Online Now for Delivery
If you're in the market for high quality weed seeds, then look no further than Growers Choice Seeds. We're your source for the best Vacaville cannabis seeds available online now. Check out our online inventory today to find the seeds you need, and check out online using our secure server. Delivery is always fast and discreet, with tracking available on every order. Follow us on social media for more cannabis news, growing tips, upcoming sales, and more, and make sure to sign up for our email newsletter for your chance to win free weed seeds.
Super Easy to Grow Autoflowering Cannabis Plants
I'm lazy, so I always grow the autoflowering cannabis seeds from Growers Choice Seeds. They're just super easy to grow, all I really have to do is water them, and I end up with big healthy plants in less than 2 months. It's awesome to be able to grow cannabis plants so easily.
Most Popular Cannabis Seeds