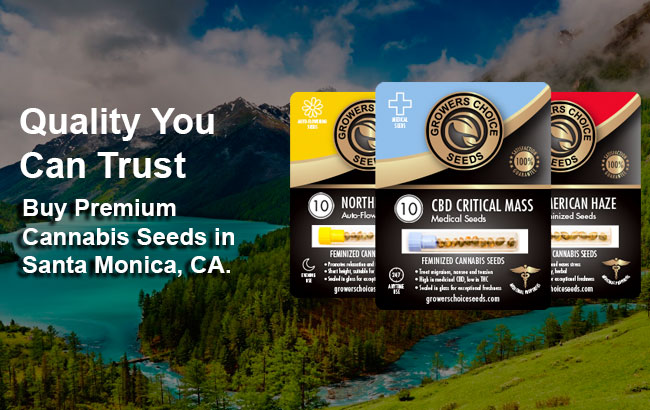 Is Growing Medical Cannabis Plants in California Legal?
Medical marijuana has been legal in the state of California since 1996. Since recreational cannabis was also legalized in 2016, all California residents over the age of 21 can legally grow cannabis plants. Cannabis may be grown in limited quantities by individuals for both recreational and medical use. Recreational growers can cultivate up to six marijuana plants at one time. Medical growers may cultivate a total of six mature cannabis plants, along with twelve seedling plants. Growers can choose to grow their plants either in an indoor grow room or an outdoor garden.
Where to Order Santa Monica Cannabis Seeds Online for Delivery
Ordering high quality cannabis seeds online has never been easier, thanks to Growers Choice Seeds. With a huge selection of high quality cannabis seeds in stock, its no wonder we're the number one place to buy Santa Monica cannabis seeds online. Checkout is simple on our secure server, and we provide fast, flat rate shipping with tracking available on every order. Our premium cannabis seeds are all fully feminized, so you never have to waste time and resources on male plants, and every seed pack we sell is backed by our germination guarantee, so if your seeds fail to germinate, we'll replace them at no cost to you. Check out our selection now to get started.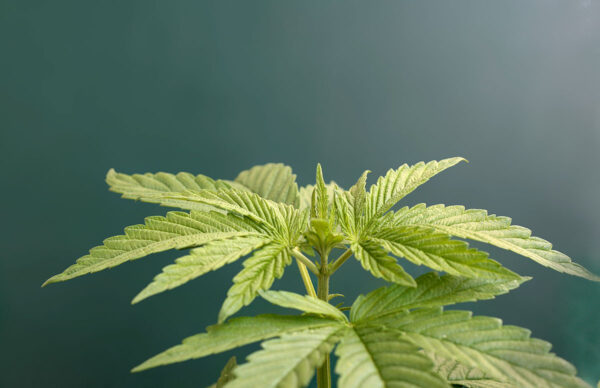 Order the High Quality Weed Seeds that Fit Your Needs
Getting high quality weed seeds delivered is easy when you shop online with Growers Choice Seeds. We've fully stocked our digital inventory with the best selection of Santa Monica cannabis seeds for sale online today, all fully feminized and ungerminated, and backed by our germination guarantee. We offer fast and discreet shipping, with tracking available on every order, so you'll know exactly when your seeds will arrive. Find us on social media for more cannabis news and upcoming sales, and sign up for our newsletter for your opportunity to win free seeds.
Fast and Discreet Delivery of Cannabis Seeds
I can't believe how quickly my cannabis seeds arrived from Growers Choice Seeds. They shipped them out super fast, and the seeds were on my doorstep in less than a week. I was super impressed with how prompt they were and how professional the whole thing was.
Most Popular Cannabis Seeds