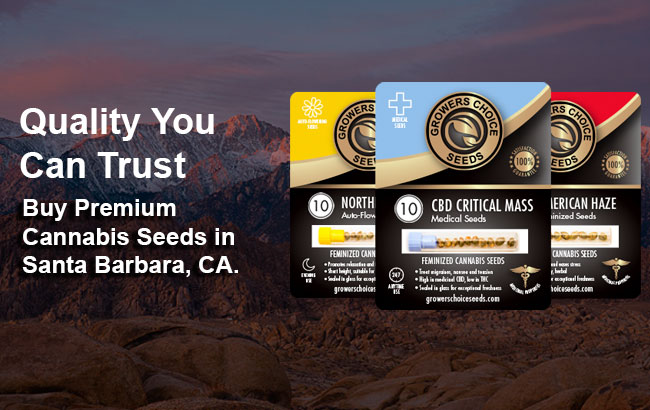 Is Cannabis Cultivation Legal in the State of California?
Want to learn more about cultivating marijuana? Cannabis cultivation is legal in the state of California for both medical and recreational marijuana, as well as industrial hemp cultivation. Hemp plants are simply cannabis plants who have negligibly low levels of THC, and are used for commercial use in creating fabrics, textiles, and other products. If you're over the age of 21, you can grow as many as six cannabis plants at a time for recreational use. Medical marijuana patients can grow up to 12 seedling and 6 mature plants together. To get a medical marijuana card, you'll need a prescription from a licensed physician.
How to Get Santa Barbara Cannabis Seeds Delivered Fast
If you're thinking about growing marijuana plants at home, then you need to order online from Growers Choice Seeds today. We've fully stocked our digital shelves with the best Santa Barbara cannabis seeds on the market today. Our premium cannabis seeds are sourced from our community of trusted cannabis cultivators from around the world, many with over 20 years of experience in the cannabis industry. To get started, simply select the seeds that fit your needs, and check out online using our secure server. We provide fast and discreet flat rate shipping on every order, with tracking available so you can follow your seeds from our doors to yours.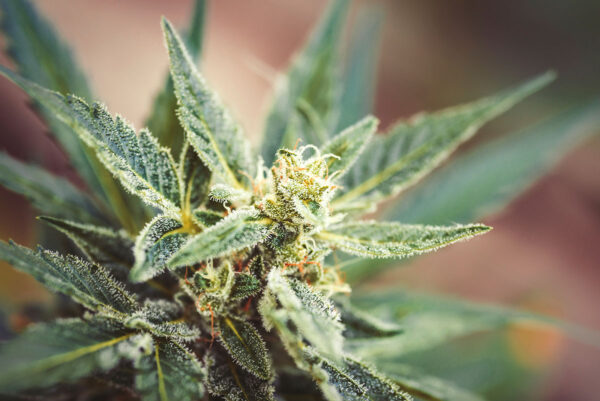 Get Fresh and Fruity Cannabis Seeds Delivered Fast Today
If you're looking for a sweet and refreshing strain of cannabis, then you'll want to check out our fresh and fruity cannabis seeds in stock now. These strains will have sweet, light aromas and flavor, and may include notes of citrus, berries, and more. These strains may be indica or sativa dominant, so be sure to check each strain's product page. We carry a wide variety of sweet and tropical cannabis seeds in our online inventory, including
Get your fruit flavored cannabis seeds delivered fast when you order online from Growers Choice Seeds today. We offer fast and discreet delivery right to your door, with tracking available on every order.
Order High Quality Weed Seeds Online for Fast Delivery
Ordering high quality weed seeds online has never been so easy. Growers Choice Seeds brings you the best Santa Barbara cannabis seeds available on the market today, all fully feminized and backed by our germination guarantee. Shop our online catalog today to select your seeds, and check out using our secure server for fast and discreet delivery right to your door. Tracking is available on every order, so you'll know exactly when your seeds will arrive. Find us on social media for more marijuana news, and sign up for our email newsletter for a chance to win free seeds!
Great Harvest from Home Grown Cannabis Plants
I'm really amazed at how great my first harvest was from the cannabis plants I grew from Growers Choice Seeds. The seeds germinated easily and the plants grew so fast, and were ready to harvest in less than two month. I got a ton of buds and it was super worth it!
Most Popular Cannabis Seeds