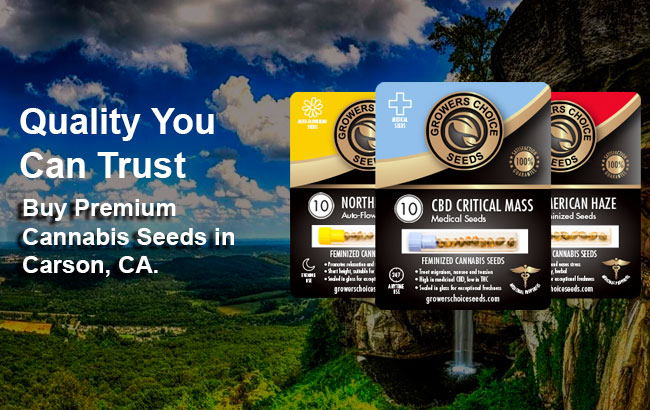 Can I Grow Cannabis Plants in California Legally?
Growing cannabis plants is now legal throughout the state of California. Residents of the state who are over 21 years old can grow cannabis plants for either medicinal or recreational use. Cannabis may be grown in limited quantities by individuals- six plants are allowed for recreational cultivation, while medical marijuana card holders can have six mature plants and twelve immature plants at one time. Additionally, industrial hemp may be cultivated for commercial uses, as it is often used in the making of textiles, rope, paper, and other hemp products. Order your cannabis seeds from Growers Choice Seeds today.
How to Buy Carson Cannabis Seeds Online for Delivery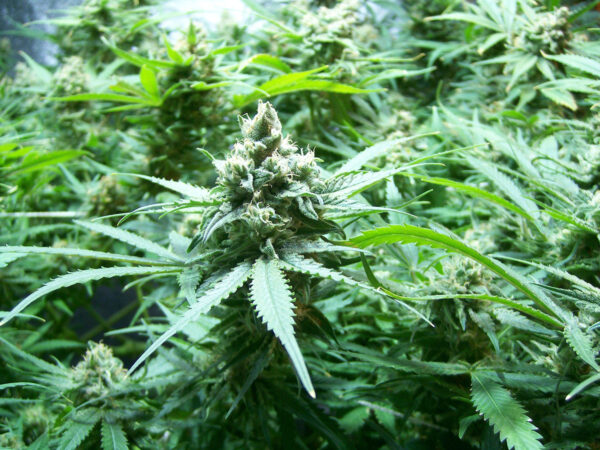 Learn to Grow Cannabis Plants with Autoflowering Cannabis Seeds
For first time cannabis cultivators, we recommend starting out with an autoflowering strain of cannabis seeds. Autoflowering cannabis seeds are easy to grow, and won't require a complicated change in lighting in order to mature. These plants grow quickly, and typically mature in under 60 days, producing up to 600 grams of cannabis per plant. We carry a large selection of autoflowering cannabis seeds, including
Critical Purple Autoflowering Feminized Cannabis Seeds
Haze XL Autoflowering Feminized Cannabis Seeds
Kush XL Autoflowering Feminized Cannabis Seeds
Sour Kush Autoflowering Feminized Cannabis Seeds
Northern Lights Autoflowering Feminized Cannabis Seeds
Order your autoflowering cannabis seeds online today from Growers Choice Seeds to get started. Delivery is fast and discreet, with many orders arriving in as little as one week.
Get the High Quality Weed Seeds You Need Delivered
There's never been a better time to buy high quality weed seeds online. Now that growing cannabis plants is legal in California, there's no reason not to grow your own cannabis plants at home. Get the Carson cannabis seeds you need delivered fast when you order online today using our secure server and your payment method of choice. We offer fast and discreet delivery with tracking available on every order. Check us out on social media for the latest cannabis news, and be sure to sign up for our email newsletter for a chance to win free seeds.
Super EGreat Harvest from High Content CBD Cannabis Plants
I was so impressed with how easy it was to grow my CBD cannabis seeds from Growers Choice Seeds. They germinated easily, and the plants grew super fast and got really big. I ended up with a huge harvest from each plant, and overall I got a lot of buds!
Most Popular Cannabis Seeds