California is one of the best states for weed lovers, as cultivation and consumption are legal and widely celebrated! Elk Grove offers a small, but expanding, cannabis community, and we're here to unravel some of the mystery behind the current marijuana regulations, seed types, and where to purchase seeds! 
Premium Marijuana Seeds in Elk Grove, CA
While Elk Grove may not be a central hub for cannabis culture, it's part of a state that increasingly accepts and normalizes cannabis use, which is quite exciting for residents of this gorgeous city! The ease of access to nearby cannabis resources, coupled with California's progressive laws, makes it likely that cannabis will maintain a growing presence and increasing level of popularity in Elk Grove.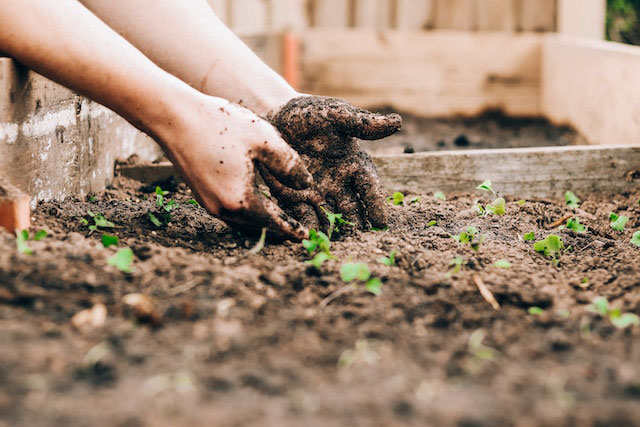 Benefits of Growing Cannabis Plants in Elk Grove
Snuggled in the heart of California's Sacramento County, Elk Grove is a city with a unique blend of suburban tranquility and agricultural richness. With a population of over 170,000, it has grown steadily over the years, yet it retains a welcoming, small-town atmosphere. The city's landscape is characterized by a picturesque mix of neighborhoods, local businesses, parks, and open expanses of land. Elk Grove's general vibe is one of community-oriented living, and it prides itself on being family-friendly. The city's lush greenery and proximity to the Sacramento River contribute to its pleasant climate, making it a suitable environment for various outdoor activities, including the cultivation of weed plants.
When it comes to cannabis cultivation, Elk Grove offers several benefits that make it an attractive location for indoor and outdoor growers. The city enjoys a Mediterranean climate with hot, dry summers and cold, wet winters. This climate is conducive to outdoor cannabis cultivation, as the long growing season and ample sunlight provide ideal conditions for plant growth. The legality of cannabis cultivation in California has opened up opportunities for enthusiasts and commercial growers alike.
In California, cannabis cultivation for personal use is legal under Proposition 64. Adults aged 21 and over are allowed to cultivate up to six plants per residence. It's important to follow local zoning laws and restrictions, which may impose additional conditions or limitations.
The cannabis community in Elk Grove is ever-growing, though local marijuana seed banks are few in number. However, nearby Sacramento offers a more extensive array of options, and residents of Elk Grove also have the option of conveniently purchasing weed seeds from online seed banks.
Types of Elk Grove Cannabis Seeds
There are a variety of marijuana seed types to choose from. Some of these include feminized, autoflowering, hybrid seeds, and medical-grade strains, which each offer consumers and cultivators different benefits and experiences.
Feminized Seeds
Feminized seeds are genetically engineered to produce female plants, which are the cannabis plants that produce buds that are rich in cannabinoids. They offer an efficient cultivation process by negating the need to weed out the male plants. This saves time and resources for the cultivator, allowing for a more efficient growth process. One of the key advantages of feminized pot seeds is their predictability. When you plant a feminized seed, you can be confident that it will develop into a female cannabis plant, which is the desired outcome for most growers. This predictability ensures a higher yield of potent flowers.
In Elk Grove, where outdoor cultivation is favorable due to the climate, feminized seeds offer convenience and reliability. Growers can maximize their outdoor grow space by focusing on female plants, increasing the potential yield and potency of their harvest.
Some popular choices for feminized seed strains include classics like Northern Lights and White Widow. These strains are well-known for their consistent performance and high-quality yields. Additionally, there are lesser-known, but just as potentially legendary, strains like Purple Trainwreck and Mazar I Sharif, which offer enticing flavor profiles and effects, making them perfect choices for cultivators looking to diversify their crops.
Auto-Flower Seeds
Autoflowering seeds flower based on their maturity rather than light exposure, thanks to their genetic heritage from cannabis ruderalis. Ruderalis strains are known for being more resistant to diseases than feminized and regular seed strains, and they are also suitable for shorter vegetation periods. Auto-flowering strains can be ideal for Elk Grove's Mediterranean climate, and they are also very beginner-friendly, appealing to novice growers, as well as experienced growers who prefer a shorter growth period. Mimosa Auto and Gorilla Glue Auto are among the top choices for auto-flowering marijuana seed strains that are well-suited for Elk Grove.
Hybrid Strains
These strains are the result of crossbreeding between two or more distinct marijuana plants, creating offspring with a combination of characteristics inherited from their parent strains. This genetic blending allows for a wide range of effects, flavors, and growth patterns, making hybrids a versatile choice for growers and consumers in Elk Grove.
One of the primary reasons for the popularity of hybrid strains is their ability to offer a balanced experience. Depending on the specific genetics of the hybrid, it can provide a mix of invigorating and calming effects, catering to a broader spectrum of consumer preferences. This versatility makes hybrids well-suited for both recreational and medical marijuana patients.
Growers Choice Seeds is a popular seed bank that offers a range of top-shelf hybrid strains. Some of their quality cannabis seed strains include:
Chemdawg #4: Chemdawg #4 is an indica-dominant hybrid that is well-loved for its long-lasting mood and creativity boost paired with pain relief and a bit of euphoria.
CBD Critical Mass: Critical Mass is an indica-dominant hybrid strain that is prized for its dense, resinous buds, relaxing effects, and high CBD content. This strain is often recommended for relieving symptoms of insomnia, pain, and stress.
Pineapple Express: Pineapple Express is a well-loved sativa-dominant hybrid known for its tropical flavor and uplifting effects. It offers a burst of energy and creativity, making it a favorite among recreational users. Medically, it may help to alleviate symptoms related to mood swings and fatigue.
Medical Cannabis
Medical-grade cannabis strains are specifically bred and cultivated to address various medical conditions and symptoms and can be purchased online, at medical marijuana dispensaries, or from nearly any licensed dispensary (when living in a state where weed is legal). These strains often have a balanced cannabinoid profile, with significant levels of CBD and varying levels of THC, along with other beneficial cannabinoids and terpenes. CBD-rich strains are generally considered medicinal and have very low levels of THC, making them a good choice for medical patients seeking a non-psychoactive experience.
High-Quality Cannabis Seeds from Seed Banks
For those seeking to grow cannabis in Elk Grove, as an indoor or outdoor grower, understanding genetic purity, seed quality, and variety, will collectively determine the success of your personal cultivation endeavors.
Genetic Strain Purity and Diversity
Genetic strain purity is the maintenance of a strain's specific characteristics across generations. Purity refers to the genetic integrity of a cannabis strain, ensuring that it possesses the characteristics and traits associated with its lineage. Maintaining genetic purity is essential for consistency in growth, yield, and the effects produced by the plants.
For those looking for online options, numerous online seed banks are renowned for their commitment to genetic strain purity and diversity, with one of the most popular choices being the highly reputable seed bank known as Growers Choice.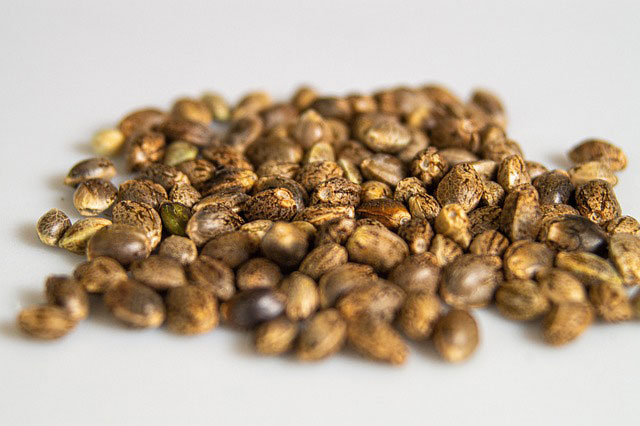 High-Quality Marijuana Seeds
High-quality seeds are essential in harvesting top-notch buds. Factors like premium genetics, lab testing, and customer reviews contribute to this quality when searching for a cannabis seed bank. The dark appearance of the seed, its hardness, and its ability to germinate are the physical markers to look for in a high-quality cannabis seed. Online seed banks with lab-tested products and customer loyalty are usually reliable sources for procuring high-quality seeds.
Prices and Fastest Shipping Times
Focusing on the cost and logistics involved in acquiring premium cannabis seeds is an essential part of any cannabis operation. Luckily, Growers Choice Seeds offers worldwide shipping and competitive prices for cultivators.
Affordable Prices
Growers Choice offers accessible prices and secure payment options, which allows a broader range of cultivators to continue to maintain and expand their cannabis gardens. It also provides discounts, as well as a cheaper rate when purchasing seeds in bulk. The reason that they don't sell regular seeds is because they will also produce male plants. As such, Growers Choice only sells feminized autoflowering and photoperiod seed strains because they have a 99% chance of producing female plants.
Fastest Shipping Times
Growers Choice provides speedy shipping domestically and internationally, and their shipping costs are generally quite affordable. When you order from Growers Choice you'll get your high-quality seeds quickly and discreetly, and all of their premium cannabis seeds come with a germination guarantee!
Medicinal cannabis users in Elk Grove love Growers Choice Cannabis Seeds
I've shopped with a few other online retailers for cannabis seeds and by far, I've got the best service and product from Growers Choice has been the best. My seeds arrived a lot faster than I expected, and I was able to get someone to walk me through the germination process. Thanks, Growers Choice!
 Our Most Popular Cannabis Strains