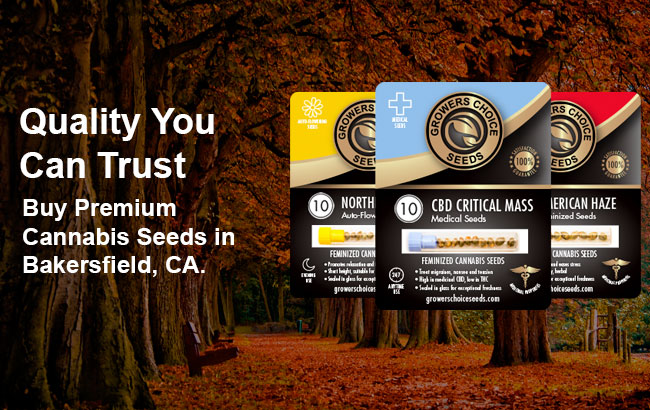 Thanks to its progressive cannabis laws, Bakersfield, California is a haven for marijuana enthusiasts. In the city and throughout the state, residents can enjoy recreational cannabis as well as medical cannabis. Additionally, residents can participate in cannabis growing, so learn more about different types of marijuana seeds, how to grow them, and where to purchase them for successful results.
High-quality marijuana and California just seem to go hand-in-hand, and Bakersfield is no exception. As the largest city in Kern County, Bakersfield is well-known for its agriculture, including cash crops like almonds, carrots, grapes, and of course, citrus. Thanks to its fertile soil, Bakersfield is also a great place to grow high-quality marijuana, which residents can legally do. Why is that? Marijuana is fully and freely legal in Bakersfield!
Since cannabis is so respected in the Golden State, it's no wonder that California has a reputation for some of the finest cannabis anywhere! That allows marijuana enthusiasts to get their hands on only the best marijuana strains, which can be used for recreational and medicinal purposes. How did the state get to this point? It's important to take a look at the proposition that started the whole marijuana movement!
Proposition 64
In November 2010, Governor Arnold Schwarzenegger signed a law that decriminalized possession of marijuana from a misdemeanor to a civil infraction. That same year, however, voters rejected Proposition 19, which would have among other things, legalized recreational marijuana. As usual, marijuana enthusiasts didn't give up and kept on pressing.
In 2016, a group of California residents collected more than 600,000 signatures to get Proposition 64, colloquially known as Prop 64, on the 2016 ballot. Voters approved it with 57% that November, and the Adult Use Marijuana Act became the law of the land. As a result, California began legally selling cannabis products in January 2018, allowing customers to have access.
Prop 64 oversaw the legalization of the possession, sale, and cultivation of marijuana by adults over the age of 21. It also regulated the commercial cannabis industry, including enforcing an excise tax, and set the stage for legal, licensed dispensaries. This allowed customers to purchase their high-quality cannabis products at these dispensaries to ensure they were getting items that were safe and thoroughly tested. At the dispensaries, customers can find their favorite strains of marijuana as well as top-rate cannabis seeds to legally grow their marijuana at home.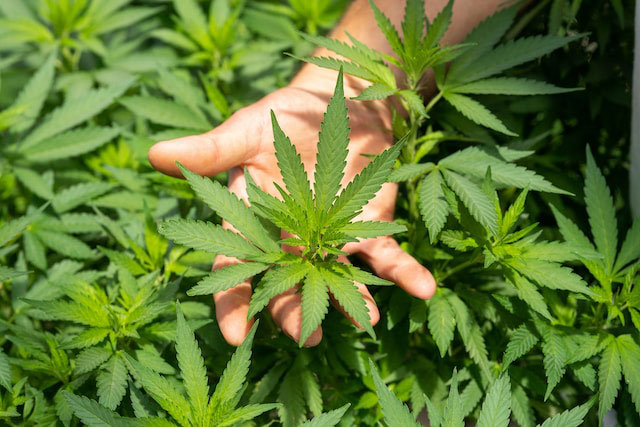 Medical Marijuana in Bakersfield
Ever since the 1990s, Californians have pushed for the legalization of medical marijuana. In 1991, San Francisco residents voted to allow medical cannabis for AIDS patients. Five years later, advocates collected more than three-quarters of a million signatures to get the initiative on the ballot, and Proposition 215 passed with a vote of 56%. Under the law, medical marijuana patients suffering from arthritis, migraines, AIDS, and more could legally purchase premium cannabis.
The law was revised in 2003 under Senate Bill 420, which became known as the Medical Marijuana Program Act. The new bill enacted a medical marijuana card system for patients. With Proposition 215 and Senate Bill 420, California became the first state to enact a comprehensive medical marijuana program to better serve patients.
Benefits of Growing Cannabis
Fortunately for at-home growers, there are plenty of seeds for sale in Bakersfield since you can legally grow cannabis plants at your residence. When you grow your own marijuana, you get the benefit of being more in control of potency levels, terpene profiles, and even size. Just like any other garden, growers get a sense of accomplishment by growing their own crop. Just think, you always know what you're going to get since you're in control!
While in Bakersfield, you can count on the wonderful climate to allow your seeds to thrive into the beautiful plants they are meant to be. Although Bakersfield is an ideal location for outdoor growing, you can still get beautiful marijuana indoors. Plus, growing inside is perfect if you don't want the world to know about your special plant! Even if you're a novice grower, thanks to the Bakersfield cannabis culture, there are plenty of cannabis clubs to get vital information when cultivating your cannabis. Don't be shy — just ask questions!
Preparations for Planting Cannabis Seeds
Once you decide you're going to grow your marijuana seeds at home, you have to adequately prepare your land beforehand. First, start with the appropriate land parcel. It should have enough room to grow your plants, so they're not overcrowded. Overcrowding your plants can stunt their growth, resulting in less marijuana for you.
Additionally, ensure that this land receives the right amount of sunlight. You also want to check on humidity levels and the amount of rainfall to make sure all these factors are conducive to your particular type of strain. And, don't forget, you want to check out the pest issue because you don't want to plant anywhere where annoying critters can get all over your plants and destroy them.
Commercial Cannabis Requirements
At-home growers who are 21 and older in Bakersfield can legally cultivate up to six cannabis plants for either recreational or medical use. However, seeds can't be cultivated within the view of the public. Also, keep in mind that you can't cultivate plants at home for commercial purposes. If you want to commercially cultivate marijuana, there are some special rules in place.
First, commercial growers must have a cultivation license. Beyond that, there are different types of licenses, which are dependent on the area you're going to grow your mature plants and the type of lighting you will use. A nursery license is for growers who grow immature plants and seedlings to sell to customers or other businesses. A processor license is when you dry and prep weed after harvest or package it for sale. Always check with the Department of Cannabis Control before planting for commercial purposes to get the latest information.
Different Types of Seeds
As you probably already know, there is a wide range of marijuana seeds to choose from. The type you choose depends on your personal preferences. As long as you know that there is something for everybody, you never have to worry about that!
Regular Seeds
Since regular seeds have an equal chance of growing either male or female plants, that makes them perfect for cross-breeding. More experienced growers often choose these seeds to achieve new strains that are full of their favorite features. Additionally, these seeds are 100% natural, so growers who are all about purity will love these seeds. Another bonus is the fact that these seeds produce strong and sturdy plants that are more resistant to pests, mold, and weather fluctuations.
Feminized Seeds
One of the most popular types of seeds is feminized because they exclusively grow female plants. Due to this, there's very little to no chance of male plants, which erases accidental pollination. That also means growers don't have to worry about separating the genders or hermaphroditic plants. Additionally, feminized marijuana seeds produce the smokable high-quality buds that smokers love. Many marijuana lovers remark about how these buds tend to have higher potency levels.
Autoflower Seeds
Beginner growers often opt for autoflower seeds since they are extremely easy to grow and don't require a lot of maintenance. Their top feature is the fact that they automatically go from the vegetative stage to flowering without having to change the lighting cycle since they're not photoperiod. Growers also love how quickly they flower, which provides more marijuana during a harvest season. Additionally, autoflower seeds tend to be feminized, providing only quality female plants.
CBD Seeds
CBD seeds have been specially cultivated to provide users with higher amounts of CBD. As a result, they are often used for medicinal strains since CBD is often used therapeutically for aches, pains, and various other symptoms related to numerous medical conditions. Due to their cultivation, these seeds tend to have a better rate of germination than other types.
Where to Find Cannabis Seeds in Bakersfield
With all this knowledge about marijuana seeds, you must be curious about where to find the best ones. In Bakersfield, you have a bevy of choices, including brick-and-mortar stores, dispensaries, and online seed banks. The choice is all up to you! Regardless of which route you go, you need to make sure the place you do such important business with is reputable. You can get recommendations from friends, check out websites, and even talk to customer service to get more insight into the company.
However, if you want to make the best choice, the smart choice, you should go with Growers Choice. We are always a step above the rest since we offer one of the largest collections of seeds that you will find anywhere. Not only do we have virtually every seed imaginable, but we also offer them at some of the most competitive rates you'll find anywhere. With our customer-friendly website, you'll be able to navigate with ease to find the perfect strain or three! Go ahead and browse and see what catches your eye!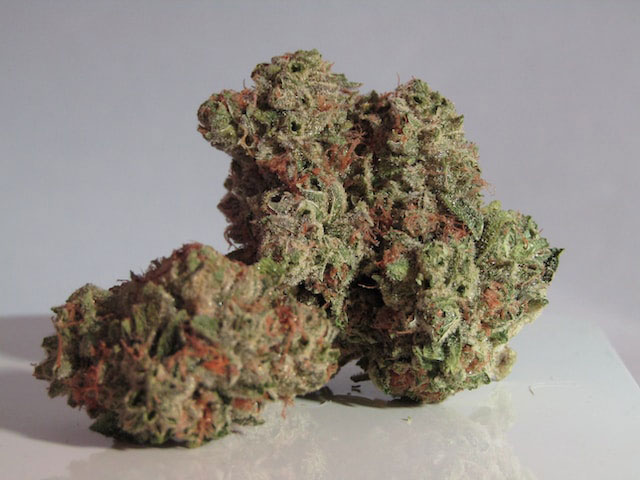 Top Strains in Bakersfield
Purple Hindu Kush Feminized Seeds – a favorite among growers who love the potent effects they get from a pure indica, which leaves them relaxed and sleepy, perfect for the end of a long day
Lucky Charms Feminized Seeds – a sweet and tasty well-balanced hybrid that provides a good dose of energy along with enhanced creativity and feelings of euphoria to boost the mood
Recon Auto-Flowering Feminized Seeds – premium, an award-winning indica-leaning hybrid strain that takes smokers to the next level with its potency and full-body sensations
Bakersfield is buzzing about Growers Choice
I wanted to try cannabis for my headaches, but I'm an avid gardener and always prefer to grow my own, so I ordered seeds from you. They came quickly and I was impressed with the practical germination method you suggested. All my seeds have sprouted and look great so far!
 Our Most Popular Cannabis Strains