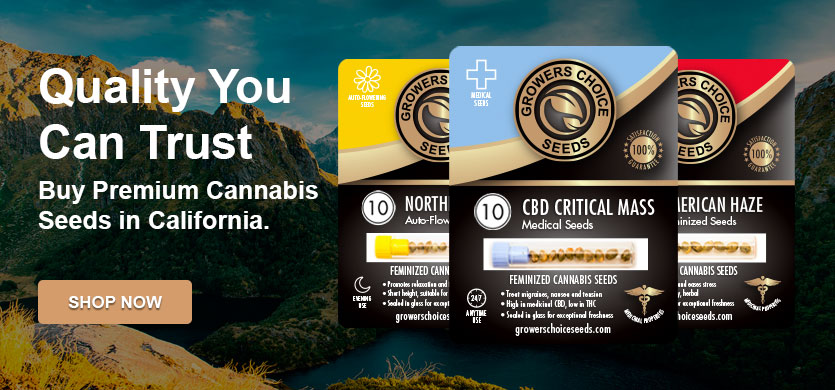 Whether you're seeking relaxation or need to re-energize, cannabis grown from our top-notch cannabis seeds will improve your life.
Turn to a strain like Super Silver Haze to calm your senses and improve appetite lost after chemotherapy. If you prefer to avoid the psychoactive "high" for which marijuana is known, we also sell medical cannabis seeds such as CBD Moby Dick, which some users have recommended for easing muscle spasms, seizures, and pain without any mental interference.
Is cannabis use legal in California?
If you are looking for a place where the use of California cannabis seeds and plants has been embraced by an ever-widening community, look no further than the Golden State! California passed Proposition 64 in late 2016, allowing people to legally use cannabis seeds and prepared cannabis products for both personal and medicinal reasons.
The law enables residents to carry up to one ounce of the healing plant, and plant as many as six cannabis seeds for their own use. That means whether you've just finished up a day of adventuring at Universal Studios Hollywood or trekked all over Yosemite National Park, once home again you'll be well set to relax and recharge with cannabis.
And boy, do we have the cannabis seed strains for all those needs! We have a great selection of Sativa-dominant cannabis seeds that can help you tackle a long, busy day with fresh energy and creativity, and Indica-dominant strains that will bring you down after all the hectic exploration. Whatever your medical or recreational needs, Growers Choice has a strain for you.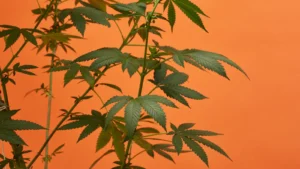 Can I plant cannabis seeds in California?
Because the laws state the cultivation of cannabis seeds is legal, consumers are regularly turning to companies like Growers Choice Cannabis Seeds to order the highest quality cannabis seed strains in the industry. Growers Choice offers more than 40 different feminized seed strains, including
We also ship each and every order with our 90 percent germination promise, which guarantees no fewer than 9 in 10 seeds will sprout, or we will replace them at no charge.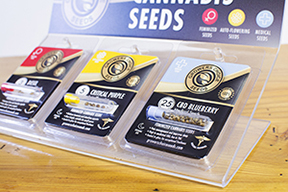 Growing Cannabis in California
Thanks to the Adult Use Marijuana Act, which passed in November 2016, now both recreational and medical marijuana users are allowed to cultivate cannabis on their private property, even outside! California soil is particularly fertile, making it an ideal growing medium for your precious pot seeds. Provided, of course, your bushy buds are kept out of sight of the general public, and in an enclosed or locked space. Contemplating taking advantage of your backyard? You'll need just the right California cannabis seeds for the climate. Ideal strains for this particular climate include:
The Stages of Weed Seeds
Germination of weed seeds, with our water glass and paper towel method
Seedling or pre-vegetative stage
The vegetative stage
The flowering stage
Harvest, drying, and curing
During each stage of the cannabis life cycle, your plants will require certain specific treatments and attention. For example, during germination, it is vital that cheap cannabis seeds remain in a warm, dark environment, as this is the most conducive to the development of that first tiny taproot. During the vegetative stage, young cannabis plants require between 18 and 24 hours of sun (or synthetic) light each day, but once they are large enough to begin flowering, the lighting must be changed to equal amounts of light and dark. In fact, for most strains (except auto-flowering varieties), it is this change in lighting that signals the plants to begin developing flowers or buds.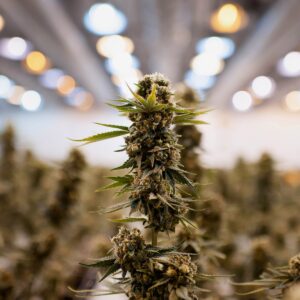 With a relatively low THC level of 10%-15%, this classic 50/50 indica-sativa hybrid hits quickly without bowling you over, giving a fast-acting, mood-lifting cerebral high followed by the clarity of mind as its Indica properties give you some nice mild body West Coast chill. Thanks to its clear-headed and gentle, body-relaxing high, California Orange makes for great daytime usage, as many users find it helps them feel more energized and able to concentrate more clearly on the task at hand and happier about doing so!
Compare Our Cannabis Seed Strains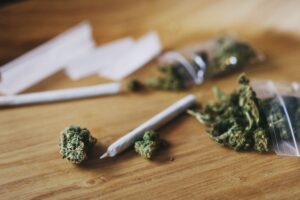 Get Gorilla Glue Auto-Flowering Cannabis Seeds Today!
Critical Kush for Migraines
Does the idea of using something natural like cannabis to treat your migraine symptoms sound phenomenal? Then, let us introduce you to Critical Kush. This super-chill strain is Indica-dominant, which means it will relax you fully as it tackles those other aggravating and often brain-breakingly painful symptoms. In addition to relieving headache and migraine pain, Critical Kush is great for easing stress and even helping you fall asleep. Give it a try for curbing nausea, too!
How do I order California cannabis seeds?
Choose your strains from Growers Choice Cannabis Seeds, and you'll receive nothing but the best. We deliver fast and accurately, and our offices are located on the west coast, so you know you'll be seeing your shipment in next to no time. Why wait to begin growing your own natural medicine? With California cannabis seeds from Growers Choice, you can start today!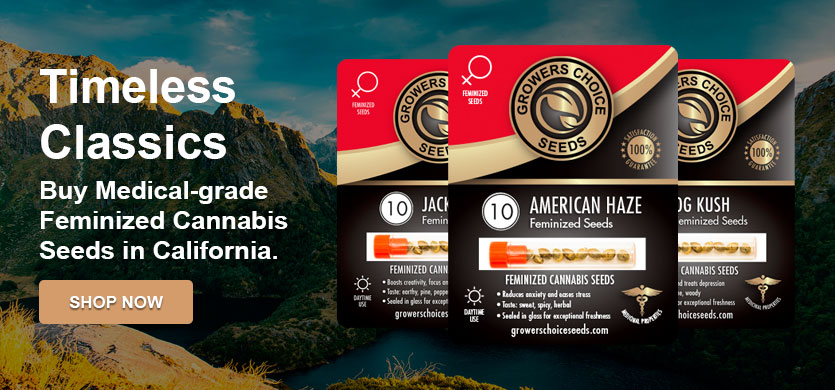 What are California growers saying about Growers Choice Cannabis Seeds?
Growers Choice is easily the best shop I've ever used, and will use them from now on. The support is the best, they always respond to your questions. Great people. I've gotten lots of advice from them so far. I also like the different payment options, makes it easier to get what I need.
I don't always believe where companies say they ship from but no joke – this company is state-based! My seeds got here in a day and a half last time. I'm sold on Growers.
You can now buy cannabis seeds in the following cities in California:
See Our Most Popular Articles: