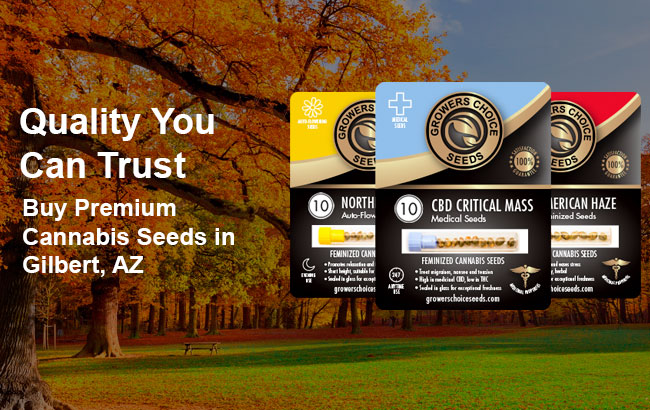 With an annual frost-free growing season that lasts over 250 days, Gilbert, Arizona has the potential to be a prime location for at-home cannabis cultivators as it boasts a highly fertile agricultural area with expansive rich clay soils. Find out everything you need to know about growing your favorite medical and recreational cannabis strains in Gilberts, and how to procure a wide variety of premium cannabis seeds from various seed banks.
Marijuana Seeds Gilbert, AZ
Located just southeast of Phoenix in Arizona's "Valley of the Sun," Gilbert, which is proud of its agricultural roots and Western rustic heritage, considers itself "the biggest small town you'll ever meet" where the sun is "always" shining.
Medical marijuana patients in Gilbert have been able to legally access medical cannabis since it was legalized in 2010, and starting in 2020 adult recreational users have been allowed under state law to purchase, possess, use, and cultivate marijuana.
As such, it's pretty fair to say that Gilbert locals are pretty savvy with knowing the best ways in which to procure their favorite recreational and medical marijuana seeds for growing at home, and so the fact that so many in Gilbert are patrons of online seed banks like Pacific Seed Bank (PSB) and Growers Choice Seeds (GCS) says a lot.
Before getting into some of the big reasons for why this is and what some of the best-standard quality marijuana seed strains are for cultivating indoors and out in Gilbert, let's first make sure you're up to speed on Arizona's cannabis laws for medical and recreational users.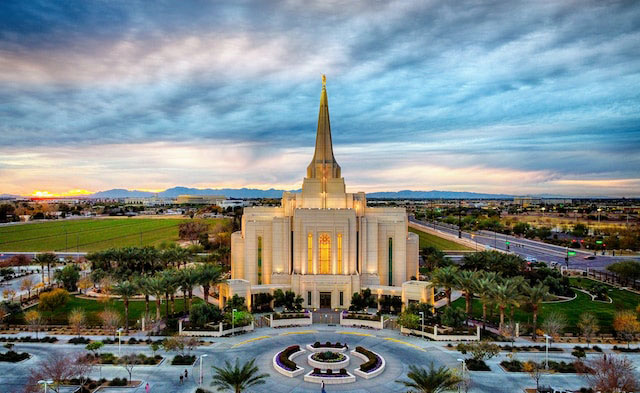 Medical and Recreational Marijuana Laws in Gilbert, AZ
Laws for Medical Marijuana Users:
Age requirement: You must be 18+, or if you are under the age of 18, you must have a custodial parent or legal guardian who is your designated caregiver.
Purchase and possession allowance: The "allowable amount of marijuana" for registered medical patients and their caregivers is 2.5 ounces of cannabis.
Cultivation: You can cultivate up to 12 cannabis plants indoors or outdoors in an enclosed, locked space IF your patient registry identification card states that you are authorized to do so.
Cultivation caveat: You may only cultivate your medical marijuana seeds at home if there is a medical dispensary is not located within 25 miles of your home. *There is a legal loophole for this–see recreational user laws below.
If you live in Gilbert and have more questions about Arizona's medical cannabis laws please refer to here.
Laws for Adult-Recreational Marijuana Users
Age requirement: You must be 21+.
Purchase and possession limits: 1 ounce of cannabis, of which not more than 5 grams can be cannabis concentrate. Anything more than this but less than 2.5 ounces of marijuana flowers, of which not more than 12.5 grams is cannabis concentrate, will be charged as a petty offense.
Cultivation: You may cultivate up to 6 plants indoors or out in an enclosed, locked space. If there is more than one adult user living at the same residence, the maximum amount of cannabis plants that can be cultivated there is 12. *This cultivation limit also implies that so long as a medical marijuana patient is 21+ they can grow this amount as well regardless of how close they live to a dispensary.
For those new to Gilbert who have more questions about Arizona's adult-use cannabis laws, please see here.
Why Gilbert Locals Prefer to Buy their Recreational and Medical Marijuana Seeds from Online Seed Banks
While cannabis breeders need regular cannabis seeds, which provide them with both male and female marijuana plants, in order to create new strains, your everyday at-home grower in Gilbert has little to no use for pollinator male plants. This is why Pacific Seed Bank and Growers Choice Seeds only sell feminized cannabis seeds, as they have a 99% likelihood of producing bud-bearing female plants.
Some other big reasons that those who call the City of Seven Wonders home have been buying their weed seeds from PSB and GCS for so long are as listed below.
Extensive Catalogue of Seeds: Generally speaking, state-licensed dispensaries are more focused on providing customers with dried cannabis flower and products as opposed to a wide range of seed strains; whereas the sole purpose of GCS and PSB is to make their vast arsenal of strains available to its customers. This is a huge reason why so many in Gilbert flock to GCS and PSB.
Speedy and Discreet Shipping: Unfortunately, Arizona has one of the highest package theft rates in the country. Fortunately, GCS doesn't just deliver orders quickly, they also provide stealth packaging free of charge, which in places like Gilbert where cannabis cultivation is legal, serves to reduce the unwanted attention of would-be package thieves.
Competitive Prices: GCS offers its recreational and medical marijuana seeds at highly-affordable prices. In addition, they feature an impressive wholesale price list and rotating sales on a variety of their best-standard quality strains.
Germination Guarantee: Last, but not least, Gilbert growers have confidence in the quality of the cannabis seeds that they buy from GCS because GCS provides a germination guarantee that 90% of the marijuana seeds you buy will germinate, and if they don't, GCS will replace them free of charge. The only "condition" is that you have to follow their incredibly easy and inexpensive germination guide.
Feminized Seeds vs. Auto-Flowering Seeds
Feminized Marijuana Seeds
Feminized seeds are photoperiods, which means that they are reliant on having their light/dark cycle switched from what is generally an 18/6 cycle to a 12/12 cycle. This is because they are unable to transition on their own from their vegetative growth stage to their flowering stage. While this may sound like a very complicated undertaking for first-time growers, the reality is it's not that big of a deal to figure out because GCS provides a free blog that covers almost everything you need to know about how to grow cannabis, including what your feminized photoperiods need during their vegetative stage and when to flip your plants to flower.

Therefore, even new growers in Gilbert should find cultivating easy-to-grow strains like Romulan Kush and Orange Crush to be a relatively stress-free undertaking.
Auto-flowering Seeds
Autoflowering cannabis seeds are feminized seeds that have had 10%-20% of the Central Asian landrace strain of ruderalis added to their genetics, which allows them to be able to automatically flip to flower on their own without outside intervention in their light/dark cycle. In addition, a good majority of autoflowering seeds usually produce smaller and faster-flowering plants that are more robust than feminized photoperiods, which often makes them more ideal for novice growers to try their hands at, and more advantageous to experienced and commercial growers who want to get as many indoor or outdoor harvests as possible.

A couple of autoflowering strains that should thrive outdoors in Gilbert's sunny and semi-arid climate, and that will always do well indoors, are Maui and White Fire Alien OG.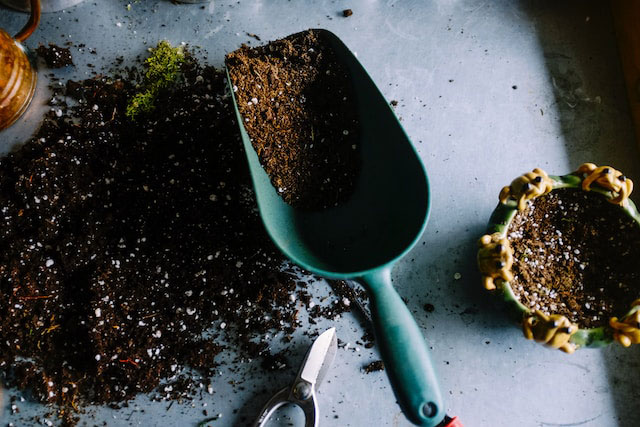 Gilbert's Growing Environment
Gilbert is located in USDA hardiness zone 9b, which essentially means that they experience very hot and dry summers where temperatures are consistently over 100 degrees Fahrenheit, cool winters, and mostly clear sunny conditions the majority of the year.
While Gilbert has historically been known for its rich and fertile native clay soil for desert-adapted vegetable plants and the like as it is abundant in minerals, outdoor cannabis growers will likely need to add more nutrients and organic matter as cannabis plants usually need more acidic soil. In addition, due to how hot and dry Gilbert is, you'll probably want to apply some mulches to your soil as they not only add nutrients but also help to slow moisture loss and keep the roots of your marijuana plants cooler during Gilbert's long sweltering and arid summer months. Also, as is the common rule of thumb for any kind of gardening, you'll want to water early in the morning making sure that the soil gets thoroughly soaked whilst avoiding getting the leaves of your plants wet so that they don't "burn" once the sun is shining down on them.
During the summer, many cannabis growers in Gilbert prefer to cultivate their plants in greenhouses, which not only allows them to provide greater protection and climate and humidity control for their plants, but also makes it easier to adhere to Arizona's cultivation law about only growing marijuana plants in an enclosed, locked space.
Strains to Grow in Gilbert, AZ
Having already provided you with four different strains above that should thrive inside, outside, and in outdoor greenhouses in Gilbert, here are just three more that should also do well in all of these environments.
1. Trainwreck feminized: This popular sativa-dominant powerhouse is known to thrive in hot and dry environments.
2. Triangle Kush autoflower: This upbeat, mood-boosting indica-dominant hybrid, whose potent psychoactive effects are known for providing deep relaxation likes a relatively hot setting that doesn't exceed 88 degrees Fahrenheit, which means growing it in a greenhouse or indoors during the hottest summer months in Gilbert is best.
3. Mimosa autoflower: This bubbly sativa-dominant hybrid prefers well-drained soil and partial shade during the hot summer months–making it a great indoor and greenhouse option year-round in Gilbert, and a fabulous outdoor option during the spring and early autumn months.
We aren't happy unless you are happy!
I have to say that I am very pleased with my purchase from Growers Choice. The website is fantastic…easy to navigate, the ordering process was straightforward and my shipment arrived well packaged and quickly. Very happy customer.
 Our Most Popular Cannabis Strains