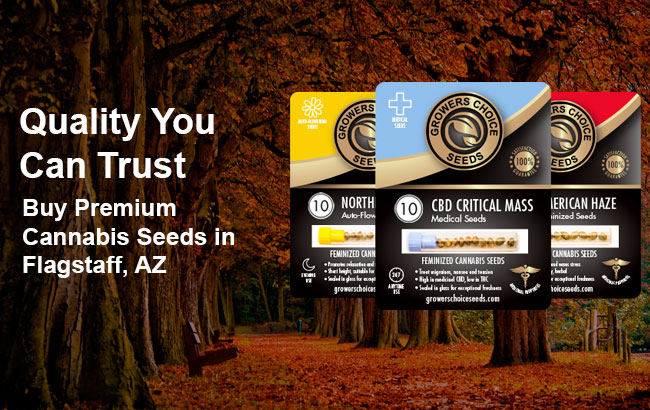 Want to start your own cannabis garden in Flagstaff? Don't know what the differences between regular, feminized, and autoflower cannabis seeds are, or what the best online seed bank to buy them from is? Well, keep on reading, as all of these questions and more are covered in the article below!
Marijuana Seeds Flagstaff, AZ
Located in Northern Arizona near the base of the San Francisco Peaks at an elevation of 7,000 feet, Flagstaff is a vibrant mountain town that enjoys four full seasons, low humidity, relatively mild temperatures year-round, and an average of over 265 days of sunshine annually.

This thriving little city known as the "City of Seven Wonders" with its charming mountain culture is something of a liberal oasis in a sometimes dry desert landscape of conservatism–although lately, even the conservative desert seems to be showing positive signs of new progressive life blossoming all throughout the State of Arizona.
As if this doesn't all already sound idyllic enough, Flagstaff boasts a lively cannabis culture as it is also home to several medical and recreational cannabis dispensaries seeing as medical marijuana patients have been able to access medical cannabis since 2010 and adult recreational users have been able to possess and cultivate marijuana for recreational purposes since 2020.
As such, medical and recreational cannabis cultivators have been buying their favorite cannabis seed strains from online seed banks like Growers Choice Seeds (GCS) for several years now–the reasons for which shall be covered further down in this blog.
However, for those of you who are either new to Flagstaff, planning on moving there, or are long-time residents but are new to at-home cannabis cultivation and aren't sure what the exact ever-evolving marijuana laws are let's get all of you up to speed on the basics.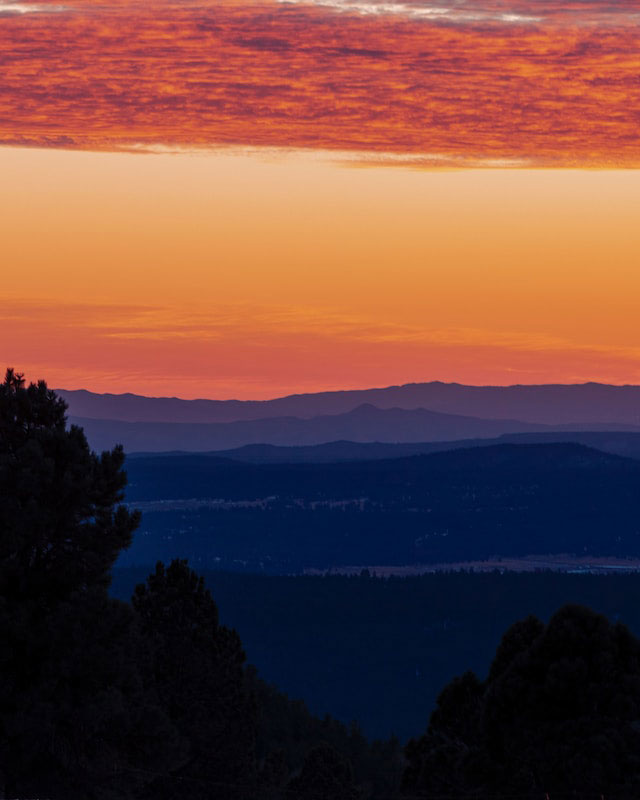 Medical and Recreational Cannabis Laws in Flagstaff
Medical Marijuana Laws:
You must be 18+ to become a medical marijuana patient, or if you are under 18, you must have a custodial parent or legal guardian who is your designated caregiver.
If you are a registered and qualified medical cannabis user or caregiver you may purchase 2.5 ounces of cannabis.
If your patient registry identification card states that you are authorized to cultivate a medical weed garden, you can grow up to 12 cannabis plants indoors or out in an enclosed, locked space.
You can only cultivate your medical marijuana seeds at home if there is not a licensed dispensary within 25 miles of your home. *However, there is a legal way around this in Flagstaff. See recreational user laws below.
For more details on commonly asked questions on Arizona's medical marijuana laws see here.
Recreational Marijuana Laws:
Adult users must be 21+.
You can purchase up to 1 ounce of cannabis, of which not more than 5 grams can be cannabis concentrate.
When it comes to the recreational cultivation of marijuana plants, you can grow up to 6 plants indoors or out in an enclosed, locked space. If more than one adult user lives in a home/apartment, the maximum amount of cannabis plants that can be cultivated there is 12. *This would also imply that if a medical marijuana patient who is 21+ lives less than 25 miles from a dispensary they could grow the recreational limits at home.
For further information on commonly asked questions about Arizona's adult-use cannabis program see here.
Why Flagstaffians Buy Their Recreational and Medical Cannabis Seeds from Online Seed Banks
Commonly found regular cannabis seeds will mature into both male and female plants, which are of high value to cannabis breeders who use the male plants as pollinators, but most home growers have little use for male plants as they don't produce buds. This is one of the reasons why Flagstaff residents order from seed banks like GCS, which only sell feminized cannabis seeds, as they have a 99% chance of producing bud-bearing female plants, which is exactly what at-home indoor and outdoor cultivators in Flagstaff want and need.
Some other big reasons that those who call the City of Seven Wonders home have been buying their weed seeds from GCS for so long are listed below.
Selection: While it is important to always support local businesses like your neighborhood dispensary, the fact is that state-licensed dispensaries aren't set up to provide the vast selection of cannabis seed strain choices that GCS are as their purpose is more about providing customers with an array of marijuana and cannabis products. GCS, on the other hand, which works directly with numerous reputable cannabis breeder brands from around the continent, is able to make thousands of high-quality cannabis strains available to its customers.
Speedy and Discreet Shipping: Flagstaff customers greatly appreciate that not only does GCS get their order(s) to them quickly but their seeds arrive in discreet packaging, especially as Arizona itself has one of the highest package theft rates in the country.
Cheap Prices: GCS offers highly-affordable marijuana seeds, and they also provide great deals on wholesale feminized seeds and regular rotating sales on an array of popular weed strains.
Germination Guarantee: Another thing that residents of the City of Seven Wonders greatly appreciate about GCS is that they provide a germination guarantee that if 90% of the marijuana seeds you buy from them don't germinate, they will replace them for free, with the only caveat being that you have to follow their simple and inexpensive germination guide.
Feminized Cannabis Seeds vs. Autoflowering Seeds
Feminized Photoperiod Seeds
Feminized seeds are photoperiods. Basically, all this means is that they are unable to automatically transition on their own from their vegetative growth stage to their flowering phase without their light/dark cycle being manually switched from what is generally an 18/6 cycle to a 12/12 cycle. Since GCS provides a free blog that covers most everything you need to know about how to grow cannabis, learning when to flip your plants to flower is not the daunting task that it may first seem to be for first-time and inexperienced growers.

Armed with all of the information that GCS provides, even novice growers in Flagstaff should be able to grow low-maintenance strains like Cactus and LA Confidential with relative ease.

Autoflowering Feminized Seeds
Autoflower marijuana seeds generally contain 10%-20% ruderalis, which is a hardy landrace strain that hails from Central Asia, which traditionally experiences long dark and cold winters and short summers with extended hours of daylight. Due to the presence of ruderalis, autoflowering feminized seeds are genetically imbued with the ability to automatically flip to flower without outside intervention in their light/dark cycle. In addition, autoflower marijuana seeds tend to produce smaller and faster-flowering plants that are more robust–making them that much easier for inexperienced growers to cultivate and more advantageous to more experienced growers who want to get as many harvests as possible in a year or outdoor growing season in Flagstaff as possible.

Flagstaff's warm and dry climate should be conducive to cultivating strains like Presidential OG and Green Queen outdoors, and even in the winter months when the snow is falling, they can always be grown indoors.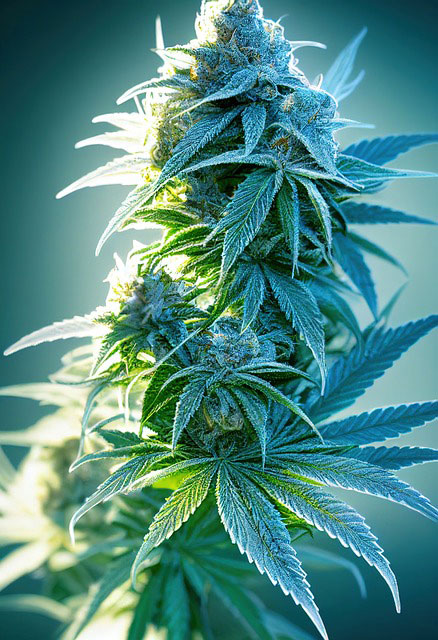 The Growing Environment in Flagstaff, AZ
Due to its high elevation where snow can start to fall in November and last all the way until June, Flagstaff has a relatively shorter frost-free outdoor growing season that lasts just over 100 days on average.

Known for having a moderate climate, Flagstaff tends to experience four distinct seasons with warm and mild arid summers that are in the upper 80s during the day and the low 50s at night; mild and dry springs and autumns, and winters that are cold and tend to average around 80-100 inches of snow on an annual basis. Its rainy season usually runs from the middle of July into late August.

As such, autoflowering and feminized cannabis strains that will do well outdoors in Flagstaff are ones that will start to flower in 11 weeks or less, and that thrive in dry, sunny, and warm climates but that can also withstand some rain–or there's always the option of an outdoor greenhouse, which will probably be your best bet anyways seeing as state law requires growers to keep their cannabis garden in an enclosed locked space. As for indoor strains, basically, most any feminized or autoflower will do well as you can just create the temperatures and humidity levels, etc. that they require.
Recommended Strains for Growing in Flagstaff
Having already provided you with four strains in the sections above that will do well indoors and out, or in a greenhouse, in Flagstaff, here are three more that should also thrive in all of these settings.
1. Romulan feminized: This tranquilizing, mind-bending, pure indica thrives in a warm and dry climate when grown outside, and should begin to flower outdoors before the first frost hits in Flagstaff.
2. Mango feminized: This evenly-balanced hybrid, which produces softball-sized buds, requires a warm, dry climate when grown outdoors and should be ready to harvest by the end of September to mid-October.
3. Bruce Banner #3 autoflower: This award-winning sativa-dominant hybrid, which is considered one of the most powerful strains in the world, likes a warm and dry environment where daytime temperatures stay between 65-80 degrees Fahrenheit when grown outdoors.
Doctor-Recommended Cannabis Seeds
I have to admit that I am not the greatest at growing anything. I didn't do very well with my first batch of plants from Growers Choice, but they helped me find the right information to make sure my second batch didn't turn out as horribly. Incredible service.
 Our Most Popular Cannabis Strains