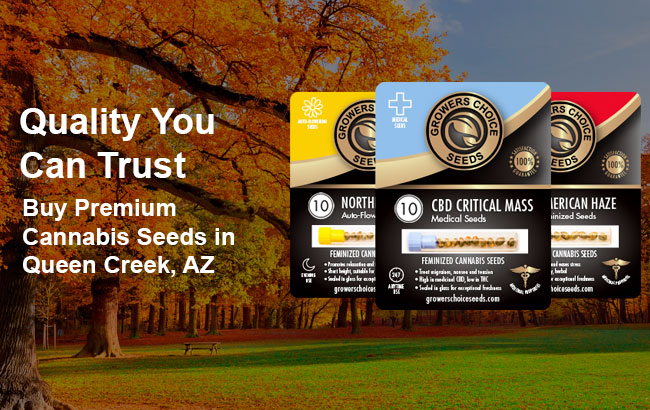 Residents of Queen Creek, Arizona, now have the ability to purchase premium cannabis seeds locally or online and grow their own cannabis plants, since the legalization of recreational marijuana. Medical marijuana is also an option for patients who qualify due to their medical conditions. Below, we discuss the city of Queen Creek, seed and strain types, and how to dress for success when it comes to cultivating your own cannabis.
Cannabis in Queen Creek, Arizona
This agricultural city is bustling with outdoorsy adventurers looking to take a hike and bask in the desert sun. With the legalization of marijuana in Arizona, locals are high on life and growing ganja like nobody's business. Read on for a bit more about Queen Creek and the lenient marijuana legislation that governs the region.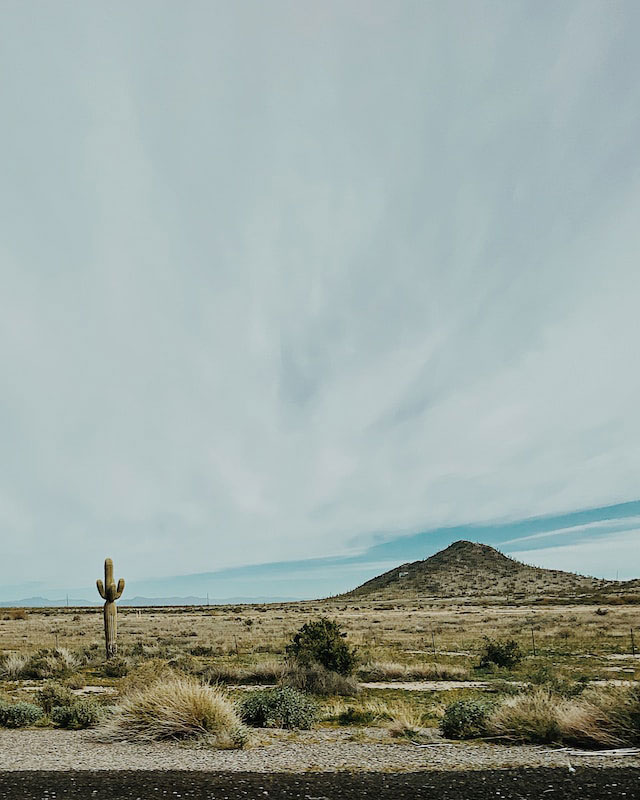 City of Queen Creek
Queen Creek, Arizona, is a vibrant city with a plethora of fun activities offered for locals and tourists. The city derives its name from the Queen Creek Wash, a seasonal watercourse that runs through the area. Queen Creek is known for its warm, dry climate and holds a blend of conservative and progressive values among its residents. The city has deep roots in agriculture, and it is still a booming business in the area.
For recreation, locals and tourists enjoy hiking, golfing, and exploring the downtown bars and restaurants. As for cannabis cultivation, the climate in Queen Creek could be a good environment for cannabis plants to thrive. With its abundant sunshine, growers can harness natural light, but they must also contend with the region's aridity. With the right techniques and resources, marijuana can flourish outdoors and within indoor grow tents. One perk of the area is the ability for residents to legally cultivate up to 6 plants per cannabis homegrow.
Cannabis Laws in Arizona
In 2020, the state legalized recreational marijuana, which was a ginormous shift for individuals and the local economy. Now, adults aged 21 and older can possess up to 1 ounce of marijuana purchased from state-licensed dispensaries, or they have the option to cultivate their own recreational weed.
In addition to recreational cannabis, Arizona maintains a medical marijuana program for patients with conditions that meet the requirements of the medical marijuana legislation. For those who qualify, they are offered a medical marijuana card and must adhere to the program's requirements. Medical marijuana patients have attested to benefiting greatly from the use of cannabis products, as CBD has been used to potentially ease certain medical symptoms.
These legal changes reflect a growing acceptance of cannabis in Arizona, aligning with nationwide trends toward decriminalization and autonomy, although we still have a long way to go!
Types of Marijuana Seeds and Strains
Weed seeds are as varied as the options of ice cream in a grocery store. Newer growers might not know the difference, and it can be a good idea to be well-versed in the different types before starting a grow operation, as each type of seed requires a different cultivation process.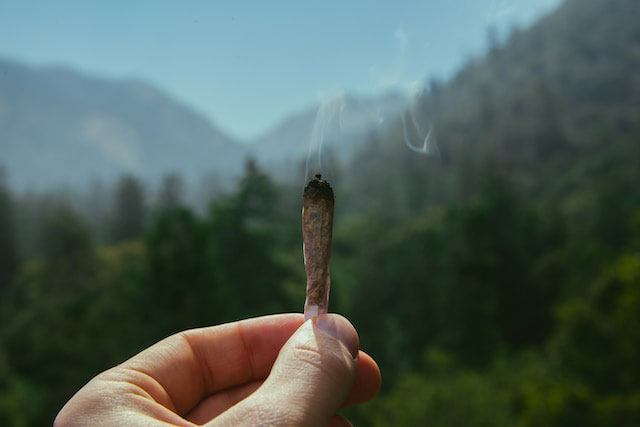 Feminized Cannabis Seeds
Feminized cannabis seeds offer a reliable and efficient way to cultivate bud-producing plants, which are generally the only type growers prefer to grow. Feminized seeds offer the luxury of not having to remove the male plants during cultivation, which regular seeds do not afford. This saves growers time and resources and can be far less arduous than trying to cultivate male plants. Online seed banks like Growers Choice Seeds understand this draw toward feminized seeds, which is why they only offer seeds of the feminized variety. They have tons of cannabis strains to choose from! Buyers in Queen Creek can rest assured that the cannabis seed strains they are purchasing are of top-shelf quality, due to Growers Choice's germination guarantee.
Autoflower Marijuana Seeds
Autoflower seeds incorporated ruderalis genetics, which gave these seeds their auto-flowering trait, meaning they transition to the flowering stage based on their age and not the changes in light cycles, unlike photoperiod strains. This makes autoflowering seeds an excellent choice for novice cultivators or those looking for a more hands-off approach. The absence of photoperiod dependence in autoflowering seeds simplifies the cultivation process, and the addition of ruderalis has given these seeds extreme resilience to fluctuations in climate or harsh temperatures. This facet makes them a good choice for outdoor cultivation in Queen Creek's scorching summer heat.
Sativa Strains
Sativa weed strains are renowned for their invigorating effects and their propensity to ignite creativity and focus in users. People often report feeling happy and energized when using sativa strains, and they are commonly used as "wake and bake" or daytime strains. Sativa strains are oftentimes mixed with Indica to create a well-balanced hybrid, offering users the best qualities from both types of strains.
Two legendary Sativa strains that you will not want to miss are Sour Diesel and Jack Herer. Sour Diesel emits a distinct diesel-like aroma and a terpene profile featuring myrcene, limonene, and caryophyllene. Its flavor is comprised of a sour, pungent taste that is also reminiscent of fuel. It offers an invigorating cerebral high with whopping THC levels averaging around 23%. Jack Herer is known for its earthy, piney scent and flavors, thanks to terpenes like pinene and caryophyllene. It provides an energizing and creative high with moderate THC levels around 18% and potential medical benefits for anxiety and depression.
Sativa strains thrive in warm climates, making them a good choice for cultivation in Queen Creek. However, growers should be aware of the longer flowering times associated with sativa plants and adapt their cultivation techniques accordingly.
Indica Strains
Indica weed strains are often associated with relaxation, potential pain relief, and sedation, and are generally enjoyed in the evening and before bedtime. Although, some users prefer to experience the soothing calm while they go about their day. Indica strains, such as Purple Kush and Northern Lights, offer exceptionally delectable terpene profiles and flavors and are known to be some of the best strains on the market. Purple Kush exudes a sweet and earthy aroma, with terpenes like myrcene and caryophyllene contributing to its effects and juicy grape flavors. It delivers a potent and euphoric body high, making it a good choice for relaxation and potential sleep management. Northern Lights, an indica-dominant strain, offers an earthy and slightly sweet scent with flavors of woodsy pines. This strain is known for its euphoric and mood-boosting effects, thanks to its terpenes like myrcene and pinene.
Indica weed strains have genetic origins tracing back to mountainous and cooler regions, and while they may not be as ideally suited to the Queen Creek climate as sativas, with proper care and environmental control, growers can still cultivate these strains successfully in an outdoor environment. Of course, indoor environments are always an option and offer far more control over the elements.
Cultivating Cannabis in Queen Creek, Arizona
Cultivating marijuana plants in Queen Creek requires growers to carefully select their seed strains and consider whether outdoor or indoor cultivation will be the better choice. Whether you're procuring seeds from local or online sources or planning your cultivation process, there are essential guidelines to follow for a successful harvest.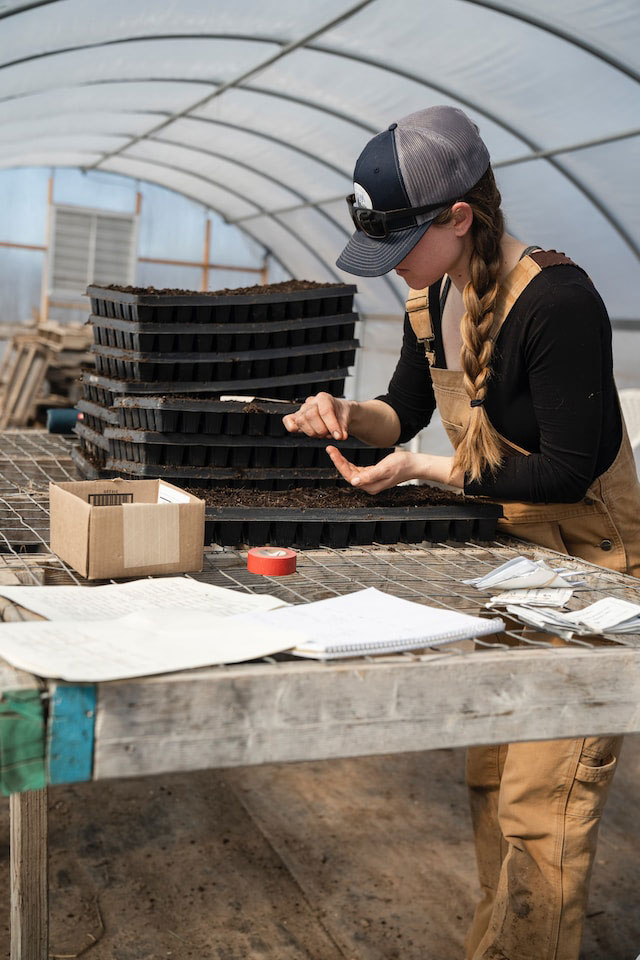 Online Seed Banks
While local seed banks offer convenience, online seed banks like Growers Choice Seeds provide a huge selection of marijuana seeds for sale that are of the highest quality. GCS offers detailed descriptions of each seed type, so buyers can be aware of the terpene profiles, yield sizes, optimal growing conditions, flowering times, and THC/CBD contents. Growers Choice Seeds also offers a germination guarantee of 90% successful seed cultivation, as long as you follow their germination guide (which is quite simple and beginner-friendly). They also offer discreet shipping and fast delivery options, ensuring your privacy, as well as the quick delivery of your order. Additionally, their commitment to customer service and staff that is knowledgeable about their marijuana products can be invaluable for both new and seasoned growers.
Grow Tips for Queen Creek
For outdoor cultivation in Queen Creek, several key tips can help ensure your cannabis plants thrive:
Climate Control: Given the hot, dry climate of Queen Creek, it could be useful to use shade structures or light control methods to protect your marijuana plants from excessive heat and sunlight during the toasty summer months. Indoor environments, as stated before, offer full control over factors like temperature and humidity.
Water Management: Adequate watering is extremely important, as the desert environment can be cruel to your plants. Implementing a reliable irrigation system to provide consistent moisture to your plants could save them from perishing in the desert heat.
Soil Preparation: Investing in high-quality soil and organic amendments can provide an enriching foundation for your plants to flourish in.
Germination: Starting with healthy seeds is obviously a no-brainer, but make sure to follow germination guidelines meticulously to ensure a strong start for your plants.
Vegetative and Flowering Stages: Understanding the growth stages of your plants is imperative so that you can provide appropriate nutrients and lighting changes when required.
Great Experience Growing Autoflowering Cannabis Seeds
This was my first year growing cannabis plants with my medical marijuana card, so I started out with the recommended autoflowering seeds. These plants were so easy to grow and they grew so fast! I couldn't believe that the plants matured in less than two months and were ready for harvest. I'm definitely ordering more.
 Our Most Popular Cannabis Strains