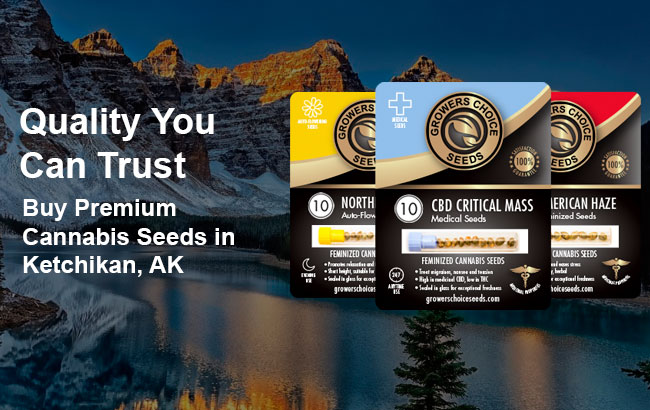 Want to start cultivating cannabis in Ketchikan? Don't know what the differences between regular, feminized, and autoflower cannabis seeds are, or what the best online seed bank to buy them from is? Want to know which strains will grow best outdoors in this region? Well, keep on reading, as all of these questions and more are covered in the article below!
Marijuana Seeds Ketchikan

Located at the southernmost entrance of the Inside Passage, which is a world-renowned network of breathtaking waterways in Alaska, Ketchikan is known for its jaw-droppingly beautiful scenery, abundance of salmon, and rich Indigenous culture.
Despite being something of a political red state, Alaska actually has a proud history of passing surprisingly progressive medical and recreational cannabis laws dating back to 1998 when it became one of the first in the country to make cannabis for medicinal purposes legal. Then, in 2014, Alaska became the third state in the nation to pass recreational cannabis legislation that went into effect on February 24, 2015.
Although Alaska's medical cannabis laws didn't allow for medical cannabis dispensaries, when recreational marijuana was passed, which included the establishment of retail sales at licensed retail marijuana stores, a separate system for registered medical marijuana patients and their caregivers was not created. What all of this means is that patients who have an Alaska Medical Marijuana Registry card in Ketchikan rarely get any of the usual sales tax breaks, discounts, special selection or services, etc. from their local retail marijuana stores that most medical patients get in the Lower 48.

Another thing that is relatively unique in Ketchikan, and all of Alaska, is that there aren't any significant differences between what a patient who is registered to use cannabis for medical purposes and an adult user can purchase, possess, or cultivate. In fact, the only big difference is the age requirement, which we will get to soon.

With a short growing season where temps are generally warm from just the beginning of June until the first week of September, soil that usually requires mulching and/or composting, and up to almost 20 hours of daylight during the summer most who practice the outdoor growing of cannabis in Ketchikan usually do so in a greenhouse or use a cold frame, row cover, or hoop house. In addition, they tend to only grow autoflowering cannabis seed strains outside–the reasons for which will be covered further down in this article.
However, let's first go over Ketchikan's cannabis laws.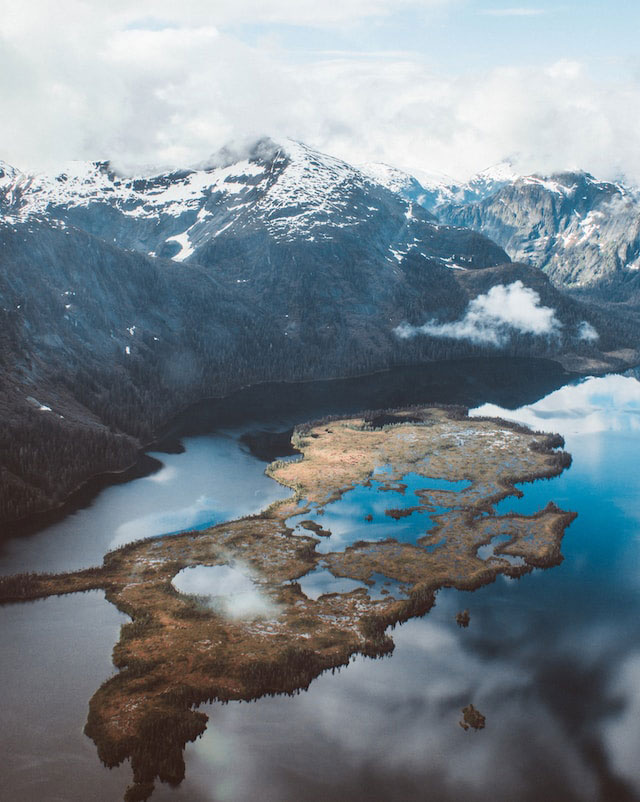 Ketchikan, Alaska Recreational and Medical Cannabis Laws
As mentioned above, the only significant difference for medical and recreational users is the age requirement. Medical patients must be 18 + or, if they are under 18, they must have a designated caregiver who is 21 years of age or older. Recreational users need to be 21+.

Medical and Recreational Marijuana Laws:
You can purchase and possess the following amounts of cannabis from marijuana retail dispensaries in Ketchikan:

1 ounce of usable cannabis
7 grams of concentrated marijuana products, or 5.6 grams of THC content for items such as edible products.

Medical and recreational users who are 21+ are allowed to cultivate up to 6 cannabis plants–three of which can be mature–at home.

A maximum of 12 marijuana plants, with up to 6 being mature, are allowed per household–not per 21+ year-old resident.

It is legal to gift 1 ounce of cannabis and 6 cannabis pot plants to another adult who is 21+ provided no form of remuneration transpires.

You can only grow cannabis on your private property, and indoors or out, it must be out of public view and inaccessible to minors. If you are a renter, you must first obtain permission from your property manager or homeowner before starting to grow your own cannabis crops at home.

At-home indoor growers must apply the appropriate measures to reduce any pungent odors emitting from the marijuana plants in their indoor growing space.

You cannot smoke, vape, or consume any form of cannabis in public or on federal lands.
Why Growers in Ketchikan Buy Their Premium Cannabis Seeds from Online Seed Banks
Cannabis cultivators in Ketchikan have been buying their favorite marijuana seeds from places like Growers Choice Seeds (GCS) for years now, in part due to the fact that GCS has an extensive catalog of seeds for sale. The reason that they are able to make thousands of feminized marijuana seeds available to their customers is because they are partnered with numerous reputable cannabis seed breeders who are able to gather together under the online roof of Growers Choice and present their quality seed strains to a large global audience of growers, including those in Ketchikan.
Other reasons why those who call Ketchikan home are so loyal to GCS are as follows:
Speedy and Discreet Shipping: With a population of just over 8,000 residents, Ketchikan isn't exactly crime city central. However, it does have an unusually high crime rate for its size, with property crimes being one of the major areas. As such, locals there greatly appreciate that they not only get their seed orders quickly but in stealth packaging so as not to attract any unwanted attention from would-be package thieves,etc.
Feminized Cannabis Seeds: The reason that GCS only sells photoperiods and auto-flowering strains that are feminized is because they have a 99% likelihood of producing bud-bearing female plants, which is exactly what at-home cultivators want and need. This is also why they don't sell regular cannabis seeds, as they have a 50/50 chance of producing male plants, which are predominantly used by breeders as pollinators.
Affordable Prices: With cannabis being more expensive in Ketchikan than in most other states where it is legal, at-home cultivation is a wise economic decision for medical and recreational users there. The fact that GCS not only prices its top-quality cannabis seed strains at affordable rates, but also has wholesale, bulk seeds for sale as well as regular rotating sales on a diverse selection of cannabis strains are all things that Ketchikan cultivators place a high value on.
Germination Guarantee: Lastly, GCS has one of the highest germination rate guarantees in the industry, where they promise that if 90% of your marijuana seeds don't germinate, they will replace the duds free of charge, so long as you adhere to their easy and super cheap germination guide.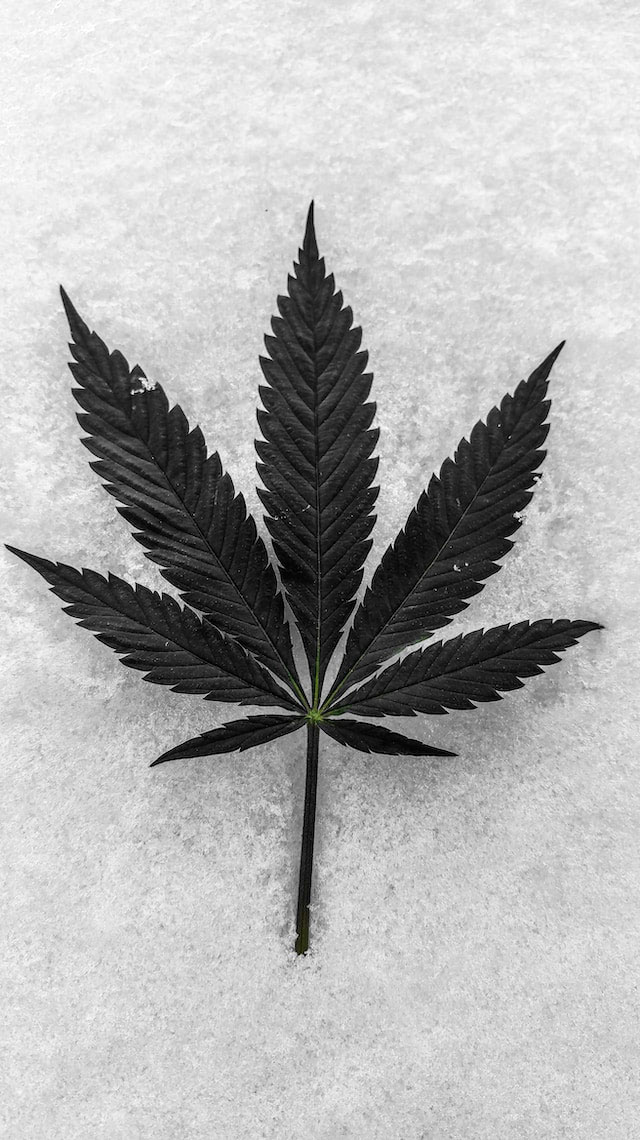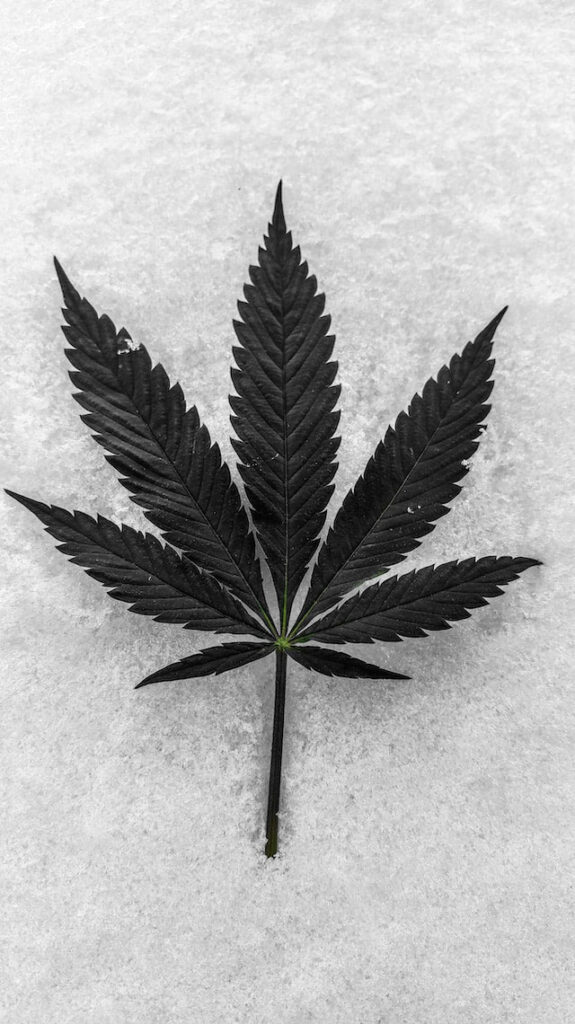 Feminized Marijuana Seeds vs. Autoflower Seed Strains

Feminized Photoperiod Seeds
Feminized cannabis strains are photoperiods. This means that they are unable to automatically transition from their vegetative growth state to their flowering phase without a manual change being made to their light and dark cycle from what is usually an 18/6 light/dark cycle to a 12/12 cycle. For those who live in Ketchikan, this means that they have to grow their feminized strains indoors or in a greenhouse, cold frame, row cover, or hoop house where they can prevent light from streaming in since during the outdoor growing season their area averages 17-20 hours of sunlight during the summer. Because having to completely enshroud their plants in darkness for x-amount of hours every single day, most just stick with indoor grows where they can use a light timer.

At the end of the day, the indoor growing of feminized strains like Shipwreck, 9 Pound Hammer, and Clementine means Ketchikan locals aren't limited by the realities of their outdoor growing conditions.

Feminized Autoflowering Seeds
Autoflowering feminized seeds have been genetically altered by having the hardy Central Asian landrace strain of ruderalis added to them. This means that not only can they automatically flip to flower without having their light/dark cycle changed, but they also tend to produce faster-growing, smaller, and hardier plants than their feminized photoperiod counterparts.
While some autoflowers like Alaska Thunderfuck and Violator Kush were bred to thrive outdoors in cooler climates like Ketchikan's, many growers still prefer to grow their autos, like Raspberry Cough and Master Yoda indoors where they can create, control, and maintain their required needs in terms of temperature and humidity requirements.
Conclusion
Having provided you with six amazing strains to grow in Ketchikan; explained the differences between different types of seeds; given a review of Alaska's cannabis laws; and why indoor growing or the use of a greenhouse, cold frame, row cover, or hoop house are probably your best options for a good majority of strains due to Ketchikan's climate and extended summer daylight hours, hopefully you feel armed with the knowledge you need to get started on your cultivation journey in this beautiful and remote region of the U.S.
Customers in Ketchikan are raving about Growers Choice
I was so happy to come across Growers Choice, I have ordered seeds from a few other brands that show up in Google searches but I have been really disappointed. Or I was until my order from GC showed up, on time and no damage. I would like to have paid less, haha, but it was so worth it. They are in such great shape, I'm still vegging them right now but I can already tell they're going to be fat. Thanks for the seeds, I recommend everyone shop here!
 Our Most Popular Cannabis Strains