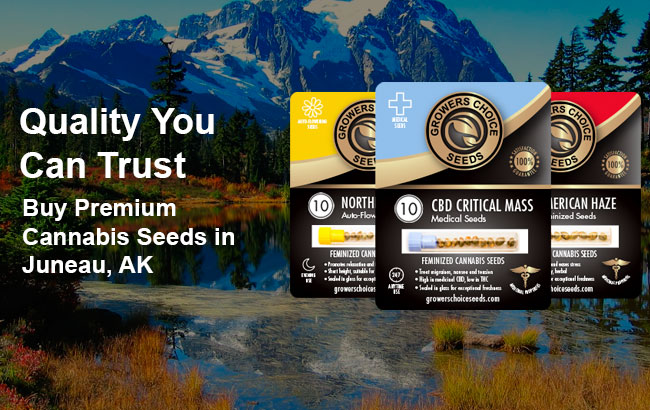 Want to start your own cannabis garden in Juneau? Don't know what the differences between regular, feminized, and autoflower cannabis seeds are, or what the best online seed bank to buy them from is? Want to know which cannabis seed strains will grow best outdoors in this region? Well, keep on reading, as all of these questions and more are covered in the article below!
Marijuana Seeds Juneau, AK
Located on one of the largest wilderness areas in the U.S., Juneau is the seat of government for the State of Alaska. While much of the state leans conservative, Juneau leans liberal, which then makes sense that it was also the first city in Alaska, and the entire country, to approve the onsite consumption of marijuana at a local dispensary back in 2020.
Despite the fact that the Land of the Midnight Sun leans to the conservative side of things, it's long had relatively lax views on cannabis and in 1998 became one of the first in the country to legalize medical marijuana, followed by becoming the third state, after Colorado and Washington State, to make recreational weed legal in 2014–effective February 2015.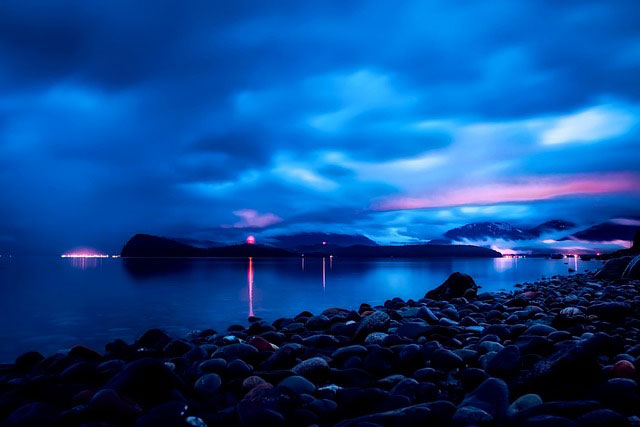 Medical and Recreational Cannabis Laws in Juneau
When medical cannabis was legalized in 1998, the piece of legislation that Juneauites, and their fellow Alaskans, voted "Yes" to didn't include any provisions for the legal establishment of medical marijuana dispensaries, and when the adult-use recreational marijuana law was passed 16 years later a separate system for registered medical marijuana patients and their caregivers was never created.
This means a couple of things:
Medical patients in Juneau generally don't get any of the usual perks like sales tax breaks, discounts, special selection or services, etc. that the majority of medical patients in the Lower 48 are accustomed to.
The only big distinction that separates an adult-recreational cannabis user and a medical marijuana patient with their Alaska medical marijuana registry card in Juneau is the minimum age requirement. To become a qualified medical cannabis patient you must be 18+, or if you are under 18, you must have a designated caregiver who is 21+; whereas, recreational adult-users must be 21+.
Purchase, Possession, and Cultivation Laws in Juneau for Medical and Recreational Users:
Purchase and possession: 1 ounce of marijuana, 7 grams of cannabis products in concentrate form for inhalation, or 5.6 grams of THC content.
At-Home Cannabis Seed Cultivation:

You must be 21 or older, even if you are a medical marijuana cardholder.
You can cultivate up to 6 cannabis plants–three can be mature female plants.

No more than 12 marijuana plants, with up to 6 being mature, are allowed per household–not per resident.

Marijuana crops may only be grown in or on your personal private property, and must be out of public view and inaccessible to minors.
Renters must first obtain permission from their property manager or the homeowner before engaging in at-home cannabis cultivation.

You must apply the appropriate measures to mitigate any pungent odors emitting from your indoor garden.

Gifting: You may legally share up to 1 ounce of cannabis and 6 marijuana plants to another adult who is 21+ so long as it is given as a gift with zero remuneration.

Usage: You cannot smoke or consume any form of marijuana in public or on federal lands.
Why Juneauites Buy Their Cannabis Seeds from Seed Banks
Cannabis and its products generally cost a lot more in Alaska than the rest of the country. As such, medical and recreational users in Juneau like to grow their favorite marijuana strains at home as it's cheaper. Plus in a city that sees an annual snowfall average of over 93 inches, even when you're a local who is used to the weather, the fact is you still sometimes just don't want to make the trip to the dispensary when there's a few feet of accumulated snow on the ground and temps are below freezing.

Some of the other big reasons why at-home growers in Juneau rely on online seed banks like Pacific Seed Bank (PSB) and Growers Choice Seeds (GCS) for procuring their feminized marijuana seeds are as described below.

Extensive Selection: GCS is able to provide such a wide variety of premium cannabis seeds because they work with numerous reputable cannabis breeder brands around the continent, and, at the end of the day, dispensaries in Juneau aren't set up to offer that kind of selection because, unlike GCS, that's not their sole purpose for existing.
Discreet and Speedy Delivery: Need we say more?
Affordable Prices and Weed Seed Deals: Not only is it usually cheaper for regular cannabis users to grow their own marijuana crops at home, but GCS also sells wholesale seeds, and offers regular, rotating monthly sales on a variety of popular cannabis strains. And, it pretty much goes without saying that GCS offers unbeatable prices on all of its cannabis seeds.

Feminized Marijuana Seeds: Feminized seeds have a 99% likelihood of producing all-female plants, which is what your typical home grower in Juneau wants. This very fact is also why GCS does not sell regular cannabis seeds, as regular seeds will produce both male and female plants, and at-home growers don't tend to need or want pollinator male plants.

Germination Guarantee: GCS provides a guarantee that 90% of the feminized cannabis seeds you buy from them will germinate, and if they don't, GCS will replace them for free so long as you follow their cheap and easy germination guide.
Feminized Seeds vs. Auto-flowering Seeds
Feminized Photoperiod Seeds
Feminized strains are unable to transition on their own from their vegetative growth stage to their flowering stage without outside intervention in light and dark cycle. What this means is that growers have to switch them from what is usually an 18/6 light/dark cycle to a 12/12 cycle. While Juneau doesn't ever have 24-hours of daylight, their summers average 17.5 hours of daylight just in the month of July alone, and with a cold soil outdoor growing season of under 150 days, growing feminized seeds outdoors isn't that feasible. However, if you have an outdoor greenhouse, you should be able to cultivate strains like Jack the Ripper and Dance World, provided you have something like blackout curtains installed in your greenhouse.

Plus, remember, if you don't have a greenhouse, you can always grow your feminized cannabis strains indoors year-round no matter the outdoor conditions in Juneau.
Feminized Autoflowering Seeds
Auto-flowering strains are inherently capable of automatically flipping to flower without cultivators having to adjust their light/dark cycle. In addition, they also tend to produce faster-growing, smaller, and more robust plants. The reason auto-flowering seed strains can do this is because they contain ruderalis, which is a landrace strain that has its roots in Russia and Mongolia, which, like Alaska, traditionally have prolonged winters that are very cold and dark, and very short summers with extended daylight hours.
Auto strains like New Glue and Violator Kush, which do well in cooler temperatures and will begin to flower in 7-9 weeks, should do well outside in Juneau, and most any autoflower is going to thrive in an indoor space any time of the year.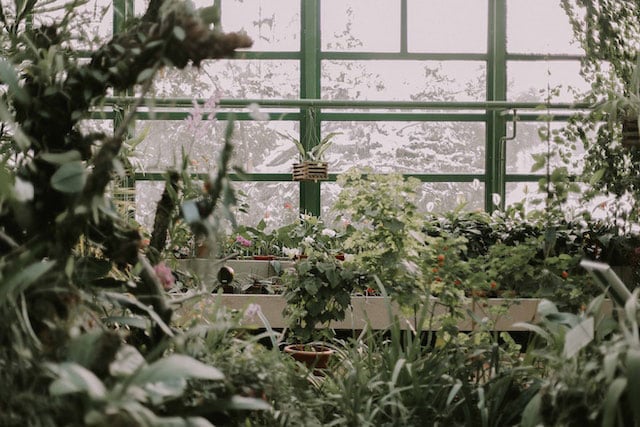 Juneau's Growing Environment
Juneau sees an average of 222 days of precipitation a year, and tends to be frost-free from early June until late September, or early October. One of the biggest challenges for outdoor growers in Juneau is draining the water from the soil, but this can be pretty easily worked around by creating a raised garden bed for cultivating your cannabis crops.
However, the very best option for ensuring that your outdoor cannabis crops in Juneau get the kind of soil, temperatures, and low- to mid-humidity levels they need in order to thrive is to grow them in an outdoor greenhouse, which is what many agricultural gardeners already do in Juneau for their "dry-weather" vegetable crops, such as corn, tomatoes, and cucumbers.
Three More Recommended Strains to Grow in Juneau
Having already provided you with four feminized and autoflowering strains to grow in Juneau, here are three more, where even if they won't thrive outside, you should be able to successfully grow them indoors or in an outdoor greenhouse.
1. Violator Kush autoflowering: This popular indica-heavy hybrid that's known for its powerful physical effects is known to thrive in cooler outdoor settings.
2. Grape Stomper feminized: This award-winning, sativa-dominant hybrid that'll quickly stomp out negative thoughts and feelings with its soaring cerebral effects will thrive indoors or in an outdoor greenhouse in Juneau.
3. Gogi OG feminized: This easy-to-grow sativa, which is often referred to by many as "the perfect package," can be grown indoors or in an outdoor greenhouse in Juneau.
What do customers in Juneau have to say about Growers Choice?
Love Growers Choice! They're so quick on the draw. Ordered several times already, a bunch of different seeds – usually whatever is on sale. I set up inside with hydroponics, just my preferred method. Their AK47 is one of my faves, and the Candy Kush. Can't go wrong with staples like those.
 Our Most Popular Cannabis Strains