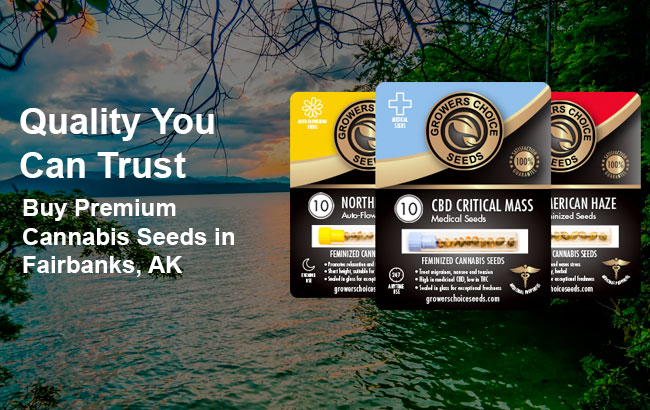 Want to start cultivating marijuana plants in Fairbanks? Don't know what the differences between regular, feminized, and autoflower cannabis seeds are, or what the best online seed bank to buy them from is? Want to know which marijuana seed strains will grow best outdoors in this region? Well, keep on reading, as all of these questions and more are covered in the article below!
Marijuana Seeds Fairbanks, AK
Known as the "Golden Heart City" and located in the heart of Alaska's interior, Fairbanks is the second largest city in the state and one of the prime destinations for seeing the northern lights–as in aurora borealis, and not the award-winning, near-pure indica kind.
It may be surprising to find out that even though Alaska is a conservative-leaning state, it has a long history of passing progressive medical and recreational cannabis laws, starting in 1998 when it became one of the first in the nation to legalize medical marijuana, and then the third in the entire U.S. to make recreational weed legal in 2014–effective February 24, 2015.
Then, on Halloween 2016 at 4:20 p.m., the first recreational cannabis dispensary in Fairbanks opened its doors, and the rest, as they say, is history.

Interestingly, when medical cannabis was legalized in the Land of the Midnight Sun, the legislation didn't include an allowance for medical cannabis dispensaries, and then when recreational marijuana was made legal a separate system for registered medical marijuana patients and their caregivers was never created. As such, those with an Alaska Medical Marijuana Registry card in Fairbanks are unlikely to be getting any of the usual sales tax breaks, discounts, special selection or services, etc. that are generally considered to be customary in other states in the U.S. for those who are card-carrying medical marijuana patients.
In addition, unlike most states where both medical and recreational weed are legal, for residents in Fairbanks there aren't any differences between what a medical marijuana patient and a recreational adult-user can purchase, possess, or cultivate. In fact, there is only one major difference, which we will cover below.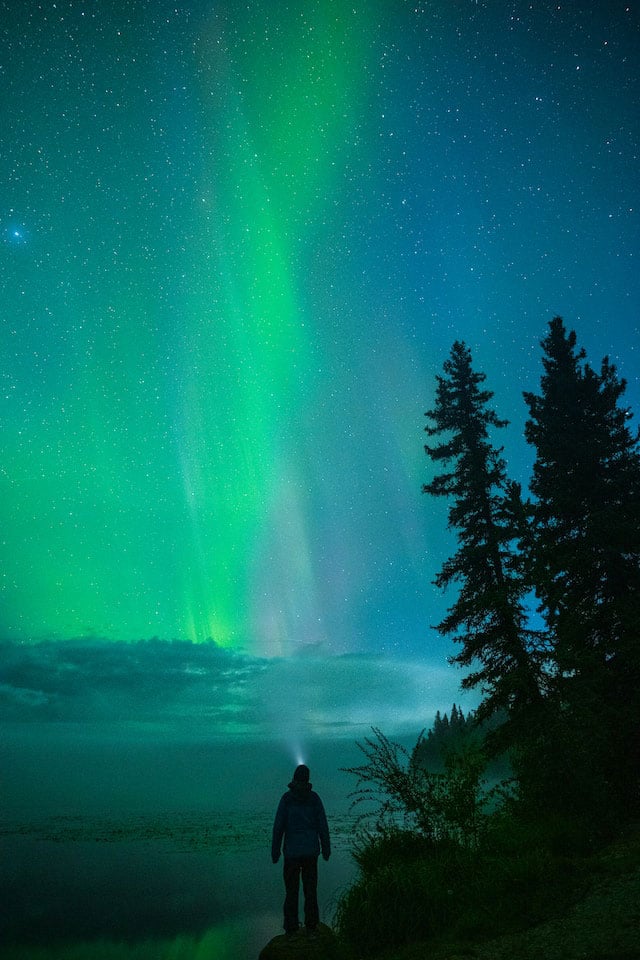 Fairbanks Medical and Recreational Cannabis Laws
The one big difference for medical and recreational users is the age requirement as you must be 18 years of age or older to obtain your medical marijuana license, or, if you are under the age of 18 you must have a designated caregiver who is 21 years of age or older. On the other hand, recreational users have to be 21+.

Medical and Recreational Cannabis Laws:
You can purchase and possess the following amounts of cannabis from dispensaries in Fairbanks: 1 ounce of marijuana, 7 grams of cannabis products in concentrate form for inhalation, or 5.6 grams of THC content.
Medical and adult users who are 21+ may cultivate up to 6 cannabis plants, of which three can be mature weed plants, at home.

A maximum of 12 marijuana plants, with up to 6 being mature, are allowed per household–not per 21+ year-old resident.

It is legal to gift 1 ounce of cannabis and 6 cannabis pot plants to another adult who is 21+ provided no form of remuneration occurs.
The cultivation of marijuana can only occur on one's personal private property, and regardless of if your cannabis garden is indoors or outside, it must be out of public view and inaccessible to minors. Renters must first gain permission from their property manager or homeowner before engaging in at-home cannabis cultivation.

At-home growers must institute the appropriate measures to reduce any pungent odors emitting from the marijuana plants in their indoor growing space.

You cannot smoke or consume any form of marijuana in public or on federal lands
Why Marijuana Growers in Fairbanks Buy Their Cannabis Seed Strains from Online Seed Banks
Seeing as registered medical marijuana patients don't usually get any special discounts etc. at dispensaries in Fairbanks, coupled with the fact that marijuana and its products tend to cost a lot more in Alaska than the rest of the country, most medical and recreational users like to do some at-home cultivation of marijuana as it's cheaper, and much easier to access in a city that sees an average of 5+ feet of snow a year.
As a result, more and more at-home growers in Fairbanks have been turning to online seed banks like Growers Choice Seeds (GCS) to have their cannabis seed strains quickly and discreetly delivered straight to their door for highly-affordable prices.
A couple of other big reasons that seed banks like GCS are such a popular choice for growers in Fairbanks are provided below.
Extensive Cannabis Seed Varieties Available: In general, Alaskan marijuana dispensaries have a limited selection of seeds for sale as that is not their main purpose. However, a seed bank like GCS is able to make thousands of marijuana seeds available because they have long, established relationships with numerous reputable cannabis breeder brands around the continent and are able to make their offerings available to customers around the world, including in Fairbanks.
Sales: On top of the fact that it's generally more economical for regular users to grow their own marijuana plants at home in Fairbanks than to buy usable marijuana from a dispensary over the course of a year, GCS also offers deals on wholesale seeds, and regular, rotating monthly sales on a wide variety of strains.
Feminized Cannabis Seeds and Germination Guarantee: The reason that GCS only sells feminized seeds is because they have a 99% chance of producing all-female plants, which is what your typical at-home cultivator in Fairbanks wants. They don't sell regular marijuana seeds because they will produce both male and female plants, and are therefore mainly only useful to breeders who need the male pollinator plants for creating new strains. Another reason that growers in Fairbanks flock to GCS is due to the fact that they provide a germination guarantee that 90% of them will germinate, and if they don't, GCS will replace them for free provided you follow their incredibly easy and extremely low-cost germination guide.
Fairbanks' Growing Environment

With a growing season that goes from about early June until mid- to late-August with an average of 100 frost-free days and temperatures that rarely exceed the low 70s and tend to drop into the high-40s at night in the hottest months, growing cannabis outdoors in Fairbanks is not the most reliable thing. In addition, seeing as Fairbanks has 70 straight days of sunlight from mid-May until the end of July, outdoor growers are pretty much limited to only growing hardy, fast-flowering feminized strains known as autoflowers; whereas indoor growers in Fairbanks are able to conduct their cultivation of marijuana inside year-round.
As such, if you are going to grow an autoflowering strain outside in Fairbanks, you might be better off doing so in a greenhouse where you can keep things a bit warmer and improve the humidity levels since Fairbanks has a generally dry summer climate.
Feminized Cannabis Seeds vs. Autoflower Marijuana Seeds
Feminized Marijuana Seeds
Feminized strains are photoperiods that require outside intervention with their light and dark cycle in order to transition from their vegetative stage to their flowering stage. This means that cultivators have to switch them from what is usually an 18/6 light/dark cycle to a 12/12 cycle. Since Fairbanks gets 70 days of constant sunlight out of its approximate 100-day growing season, growing feminized strains outdoors really isn't possible.
As such, even though feminized strains like Blue Cheese and Critical Kush that were bred for cooler climates would outside thrive in Fairbanks' summer temperatures, the constant 24 hours of sunlight would be an issue.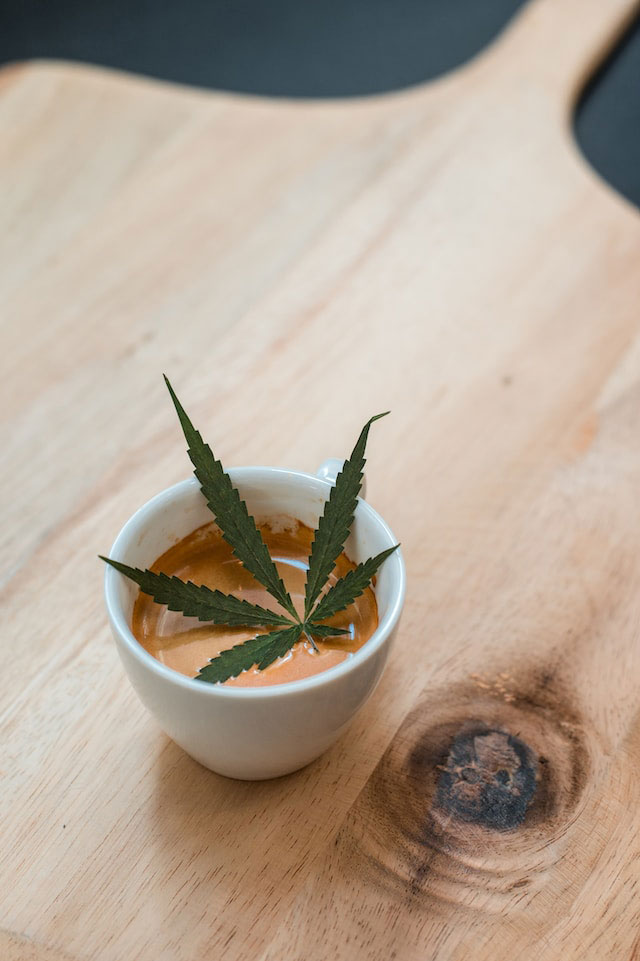 Feminized Autoflowering Seeds
Autoflowering feminized seeds are genetically imbued with the ability to automatically flip to flower without having their light/dark cycle changed. They also usually produce faster-growing, smaller, and hardier plants. The reason that autoflowers have these traits is because they contain ruderalis, which is a landrace strain from Central Asia, thriving in areas like Russia and Mongolia, which, like Fairbanks, traditionally have prolonged winters that are quite cold and dark, and very short summers that can also have days and weeks of continuous daylight.
As such, auto seeds that do well in cooler temperatures and that will begin to flower in about 9 weeks or so, like White Runtz and Lemon Skunk, are the best option for outdoor growers in Fairbanks, and are an excellent option year-round for indoor growers as well.
Popular Cannabis Strains for Growing in Fairbanks, AK
Having already provided several strains in the sections above for indoor and outdoor growing in Fairbanks, here are three more that are popular amongst cultivators there.
1. Do-Si-Dos autoflower: This delicious indica-leaning hybrid with both stimulating and soothing effects will thrive indoors, and if Fairbanks is having a warmer summer than usual where temperatures are staying around 75 degrees Fahrenheit outside during the day it will thrive outdoors as well.
2. Afghan autoflower: This pure indica landrace strain is a hardy one that has its roots in the from the Hindu Kush region of Afghanistan. It should thrive indoors, and outside in Fairbanks daytime temps during its growing season. For nights where temperatures dip below 55 degrees Fahrenheit in Fairbanks, you'll just need to cover your plants to keep them warm enough, or better yet, grow this one outdoors in a greenhouse!
3. Blueberry Haze autoflower: This sativa-leaning hybrid that's known for being able to quickly have even a sourpuss gleefully grinning like a Cheshire cat will thrive year-round indoors in Fairbanks, or if you have an outdoor greenhouse it should do equally well there too!
 Our Most Popular Cannabis Strains