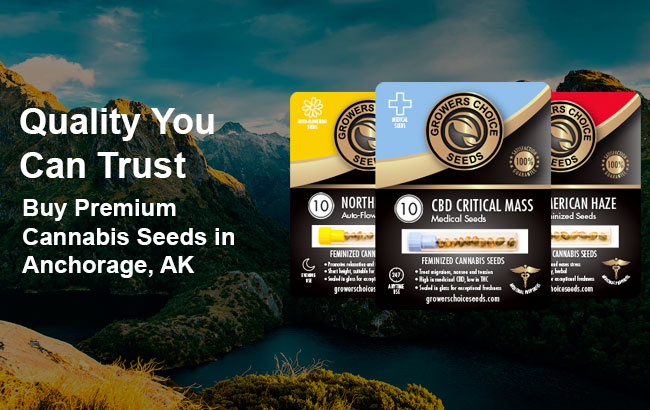 In this piece, we'll cover some most everything you need to know about the ins and outs of obtaining marijuana and cultivating cannabis indoors and out in Anchorage, Alaska. We'll also look at some of the different kinds of weed seeds available, including what the major difference between regular seeds, feminized, and autoflowering marijuana seeds are.
Anchorage: Marijuana Seeds
In 1998, Alaska State, along with Washington State, Oregon, and Nevada, became one of the first in the country to legalize medical marijuana. Sixteen years later, the place known as "The Land of the Midnight Sun" became the third in the nation to fully legalize the adult use of recreational cannabis.
While residents in Anchorage, which happens to be the largest city in Alaska, have had access to recreational dispensaries since 15 December 2016, those with medical marijuana cards won't get too far at the majority of cannabis retail shops in regards to getting the kinds of discounts or other special services that most medical marijuana patients are used to in other states where medical cannabis is legal.
The reason for this is because its 1998 medical marijuana legislation didn't allow for medical cannabis dispensaries, and then once cannabis was legalized for recreational use, a separate system was never created for the state's medical marijuana program.
While this doesn't prevent medical patients from being able to purchase their favorite medicinal varieties from a state-run dispensary, many patients prefer to cultivate their own medical cannabis strains at home as it's cheaper and often more convenient, especially when winter sets in and going out in the snow and frigid temps to buy some weed can take a lot more effort. (To be honest, this is also why many recreational at-home growers prefer to order and cultivate their favorite feminized marijuana seeds from online seed banks, which we'll get into more later on in this piece.)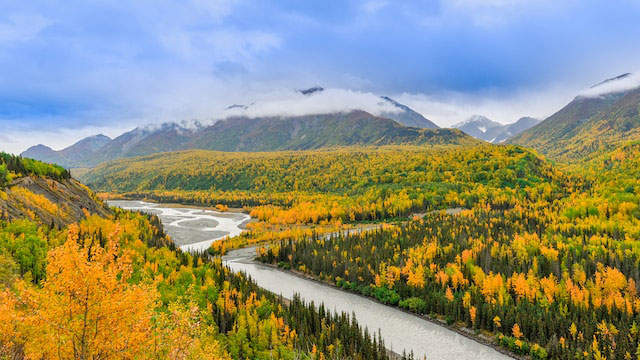 Cannabis Laws in Anchorage for Medical and Recreational Users
The purchase, possession, and cultivation laws for medical and recreational users in Anchorage are pretty similar with just a few differences, in that medical patients have to be 18+ or have a designated caregiver who is 21+, and recreational users have to be 21+ to be considered a legal adult user. (It's worth noting that while the State of Alaska usually views those who are between the ages of 18-20 as adults, when it comes to various cannabis laws the bar is higher.)
Medical and Recreational Marijuana Laws:
You can purchase and possess 1 ounce of cannabis, 7 grams of cannabis concentrate for inhalation, or 5.6 grams of THC content
Even if you are a registered medical marijuana patient in Anchorage, you must be 21+ to legally practice at-home cannabis cultivation.
Those 21 years of age and older can grow up to 6 marijuana plants at home–of which only three can be mature plants.
Regardless of the number of residents in the same home who are 21 years of age and older, the maximum number of cannabis plants allowed per household is 12, with no more than 6 being mature plants.
You can gift up to 1 ounce of marijuana and 6 marijuana plants to another adult who is 21+ so long as no form of financial remuneration transpires.
All cannabis plants must be grown on personal private property out of public view and inaccessible to minors. If you live in a rental, you must first obtain permission from the property manager or homeowner before you start to cultivate your cannabis crops at home.
You must apply the appropriate measures to mitigate pungent aromas emitting from your growing space.
You cannot smoke or consume any form of marijuana in public or on federal lands
Why Anchorage Cultivators Buy Their Cannabis Seeds from Seed Banks
As mentioned at the start, because medical users don't get any of the usual perks medical marijuana (MMJ) cardholders do in other states, many of them prefer to cultivate their own crops at home. Plus, because cannabis is much more expensive in Alaska than in the Lower 48, growing medical or recreational plants at home is much more cost-effective for many an Anchorage resident. In addition, since the place known as "The City of Lights and Flowers" sees an average snowfall of 75+ inches per year, with 20 inches or more of deep snow at least 26 days out of the year, and tends to stay below freezing for most of the winter, being able to have an online cannabis seed bank, like Growers Choice Seeds (GCS) or Pacific Seed Bank (PSB), quickly and discretely deliver the cannabis seeds for one's favorite strains directly to one's home in Anchorage is more than a benefit, it is a practical and highly-valued service.
Some other reasons that those who cultivate homegrown weed in Anchorage like to order from GCS and PSB are as provided below:
Extensive Selection of Strains: Because GCS has a strong relationship with numerous reputable breeders around the continent, they are able to make a huge selection of quality seeds available to potential customers that local dispensaries simply aren't set up to do.
Sales: Not only is it generally cheaper to grow your own cannabis crops at home in Anchorage than buying several ounces of marijuana from a dispensary throughout the year, GCS also has incredible deals on a wide variety of wholesale seeds as well as regular monthly sales on a wide array of strains.
Germination Guarantee: GCS provides a germination guarantee that 90% of the feminized seeds you buy from them will germinate. If they don't, they will send you new ones for free, so long as you strictly followed their germination guide.
Cultivating Cannabis in Anchorage
With a frost-free growing season that only lasts about 100 days or so and June-August being the only months where temperatures tend to stay above 32 degrees Fahrenheit both day and night, it's understandable that very few cannabis growers in Anchorage maintain an outdoor garden for their marijuana plants.
However, that said, growing marijuana outside is not at all impossible in Anchorage, and those who do generally go for a fast-flowering autoflowering strain that's feminized as opposed to a feminized photoperiod strain.
Feminized Marijuana Seeds vs. Autoflowering Seeds

Due to the fact that regular cannabis seeds produce both bud-producing female plants and pollinating male plants, which your everyday outdoor grower in Anchorage will have little use for, GCS only sells feminized seed strains in both photoperiod and autoflowering form, as they have a 99% of producing all-female plants.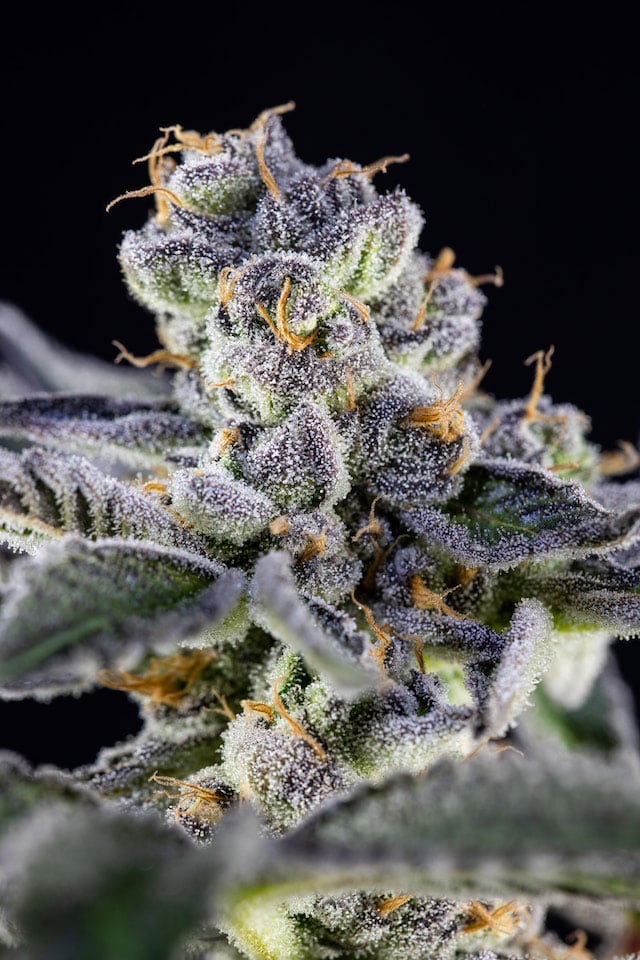 Feminized Seeds
Feminized photoperiod strains are genetically incapable of transitioning from their vegetative growth stage to their flowering stage on their own. As such, growers have to manually switch them from what is usually an 18/6 light and dark cycle to a 12/12 cycle. In a place like Anchorage that can have up to 22 hours of "functional" daylight throughout the summer, this means you pretty much have to grow your feminized strains indoors year-round. Since GCS provides a free resource of blogs on almost everything you need to know about cannabis, including how to grow it indoors and when to flip your plants to their flowering phase, this shouldn't be too difficult for even first-time indoor growers to figure out. Plus, there are numerous feminized seeds, such as Banana OG and Cactus, that are low-maintenance, easy-to-grow strains.
Feminized Autoflowering Seeds
Auto seeds are a godsend for Anchorage outdoor and indoor growers as they are feminized seeds whose plants are genetically capable of automatically flipping to flower on their own. In addition, because autoflowering strains tend to produce faster-growing and more robust plants there are some that can still thrive in Anchorage's short summers with abundant daylight, and the fact that they tend to be smaller than the majority of feminized strains means that they shouldn't take up too much of one's indoor garden in The City of Lights and Flowers. All of this is because automatic seeds contain ruderalis, which is a landrace strain that originated in areas like Russia and Mongolia, which, like Anchorage, traditionally have prolonged winters that are quite cold and dark, and very short summers that can also have almost 24 hours of daylight.
The key to successfully growing autoflowering strains outside in Anchorage in the summer is to find ones like Cataract and New Glue that do better in cooler climates and that will enter their flowering period in 9 weeks or less.
Five Popular Strains for Growing in Anchorage, AK
1. Mimosa feminized: This sativa-dominant hybrid is like starting your day off with some bubbly-induced joy. While it will do well in cooler outdoor settings, you'll want to stick to indoor growing with this one in Anchorage due to requiring an 18/6 and then 12/12 light/dark cycle, unless you're able to recreate that outside in a greenhouse.
2. Nebula autoflower: This award-winning, sativa-leaning strain will do well outdoors in a cool but not freezing setting provided you plant it in time. Otherwise, it will do well indoors in either soil or hydroponics.
3. 9 Pound Hammer feminized: This powerful, couch-locking indica could potentially be grown in an outdoor greenhouse in Anchorage where you can control its light cycles, or indoors as well.
4. Pineapple Kush autoflower: This relaxing 50/50 hybrid should start to flower before the first frost hits in Anchorage.
5. Jupiter OG autoflower: This out-of-this-world, indica-dominant hybrid should start to flower outdoors in Anchorage by September, provided you're able to put it in a sunny part of your garden as it does best in 75-degree temperatures. Otherwise, this is also a great one for growing in your indoor cannabis garden setup.
Wow! These seeds are everything the company claims them to be: they germinated quickly – 4 out of 5 – and when I let them know one of my seeds was a dud, I got a new one shipped out to me in just a couple of days. Tell everyone – this is where Alaskans should go to get their weed seeds.
It's not as easy as you would think to get cannabis seeds in Anchorage, good ones. Finding Growers Choice was like a god send, I get all the seeds I want sent right to the house. I tend to prefer the autos because they're easier to manage year round in the house and I don't have to waste as much on my bills. So yeah, I get quite a few on sale but I'm fine with that, there's always something really good for sale
Easy breezy! I don't think I've had such a smooth experience ordering cannabis seeds online. I was having trouble telling what the difference was between two different strains of weed. So I chatted with the customer service people and they helped me figure out what I needed. My plants are looking soooo healthy and I can't wait to pick some bud! Thanks Growers Choice!
 Our Most Popular Cannabis Strains