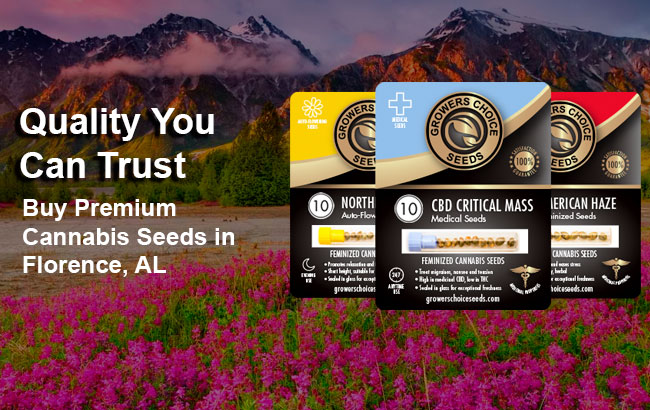 Florence, Alabama has some strict marijuana laws, but on a positive note, medical marijuana has been given the green light. Therefore, patients can legally access it for numerous medical conditions. Here is everything you need to know about marijuana in Florence, including purchasing weed seeds.
When you think about Alabama, Florence may not be the first city that comes to mind, but it's one of the most important in the state. Did you know that the city is the largest of the Quad Cities? Did you know that Florence is the top economic hub in Northwestern Alabama? In case, you didn't know, both of those are true. One more question: do you know the status of marijuana in Florence? Well, that answer isn't so great since recreational cannabis is illegal and has been so for decades. Although that's the case, Alabama residents can legally access medicinal marijuana, with some stipulations in place. Just like the rest of Alabama, adults can buy weed seeds as long as they don't try to grow them. Those are just a few of the fun facts you should know about marijuana in Florence!
History of Cannabis in Florence
Marijuana was fully banned in Alabama in 1931, which was in line with a bunch of states at the time who feared "reefer madness." In the decades since then, cannabis enthusiasts banded together to try to get cannabis legalized and accessible. At times, it seemed like it would work, but at other times, not so much. Further, you have to distinguish between recreational and medical marijuana and how their paths have been similar yet very different.
Medical Marijuana
Plenty of patients, doctors, the cannabis industry, and even lawmakers have been calling for the passage of a medical marijuana law in Alabama for years. Unfortunately, the state took its sweet time before finally coming around and seeing that marijuana could be utilized for legitimate purposes. One House lawmaker stepped up in 2012 to author a bill that would have legalized marijuana for medical purposes. However, the Senate rejected it, leading to it dying in committee.
Only two years later, Carly's Law allowed persons with certain seizure disorders to have access to low-THC CBD oil. With that win, some lawmakers tried to get medical cannabis back in the spotlight with 2015's Medical Marijuana Patient Safe Access Act. Unfortunately, it was soon rejected. The following year, Leni's Law ensured even more patients could get their hands on CBD oil for debilitating and chronic conditions.
Despite all the ups and downs with medical marijuana, it finally got the thumbs up in 2021 when a full-scale bill was passed. Under the law, patients must visit a doctor and get diagnosed with one of more than 15 qualifying conditions. To access products, patients must have a valid medical marijuana card and visit a licensed dispensary. Furthermore, patients can't smoke or vape marijuana, but can consume it in the form of capsules, tablets, creams, oils, suppositories, etc.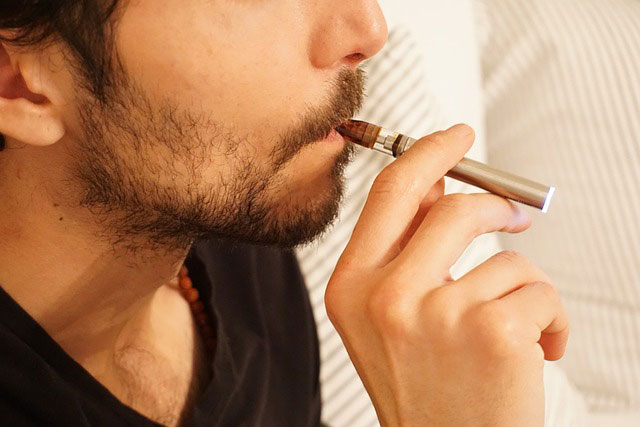 Recreational Marijuana
Although there haven't been any bills that have gone anywhere regarding recreational cannabis in Alabama, there have been some attempts to decriminalize low-level possession cases. For example, in 2019, two different lawmakers attempted to remove penalties for people caught with small amounts of weed. Unsurprisingly, neither one was passed into law.
As far as current laws go, recreational weed is still a very big deal in Alabama. If you're caught with any amount of weed for personal use, even as a first-time offender, that's an automatic misdemeanor. In this scenario, you can face up to one year behind bars and a fine of up to $6,000. Any subsequent offenses can lead to enhanced jail time and even bigger fines.
When people possess weed to sell, that's a felony and can lead to up to 10 years in prison. Cultivating cannabis plants is also illegal and the penalties are on par with possession. The most important thing to understand is don't use recreational weed in Alabama!
Variety of Cannabis Seeds
Although you can't grow marijuana plants in Florence, you're still allowed to purchase marijuana seeds since they're considered novelty items. Keeping that in mind, it's critical that you learn about all the different types of seeds out there. Believe us, there are plenty!
Marijuana growers want quality marijuana, that's a given, and to get there, you have to start with high-quality cannabis seeds. These are the types of seeds found at places like Growers Choice. They have been vetted and sourced from the finest areas within the U.S. Additionally, they have been thoroughly lab-tested to ensure they provide high-quality, consistent genetics, so growers always know what to expect once they plant them.
Experienced growers can especially appreciate these seeds since they are healthier and more mature. As a result, they have a higher germination rate, which means more plants and buds for you. You can often tell the quality of these seeds by simply looking at them. They will have a darker color, typically black or gray, and often have stripes running through them. You can also squeeze them between your fingers to check for firmness, which is another surefire sign you have quality seeds on your hands!
Auto-Flowering Seeds
One of the most revered types of seeds is auto-flowering because they're so easy to grow and require a lot less maintenance than other forms. These are the seeds that transition automatically from vegetation to flowering. And, since these marijuana seeds are not photoperiod, you don't even have to switch up the lighting cycle. That's because they aren't tied down with needing a certain amount of hours of lightness versus darkness.
Growers also love how quickly these seeds flower. In many cases, the plants are ready for harvest in 8-10 weeks. Not only are these seeds fast, but they are just as equally known for their large harvests, where you will have plenty of premium bud for as long as you need! Another plus is these plants don't grow very tall, making them perfect for indoor growing. You can also appreciate how this makes for more discreet growing since busybody neighbors can't see them very well!
Feminized Seeds
Are you a grower who loves female plants? If so, feminized seeds are the way to go because they have been cultivated to remove all traces of male genetics. That means you don't have to worry about male plants, so there's no need to spend time separating the males from females. Keeping that in mind, you also don't have to get bogged down with hermaphroditic traits. You'll get straight female plants virtually every time!
Feminized seeds tend to be a favorite simply because females produce buds that you can smoke. Not only that, but these buds are premium and provide you with some of your favorite high-quality strains. Beginner growers often turn to these seeds since they are relatively easy to grow and maintain.
Ungerminated Seeds
Ungerminated seeds have not yet sprouted, so they are not ready to be planted. Essentially, they are the babies that eventually become adults. As a result, ungerminated seeds are legal throughout the U.S., including Alabama, since they are considered more of a collector's item. Once you germinate them, that's when you're ready to cultivate marijuana, which can lead to legal issues in many places, including Florence. Before purchasing ungerminated seeds, check the laws in your area to ensure you stay on the right side of the law.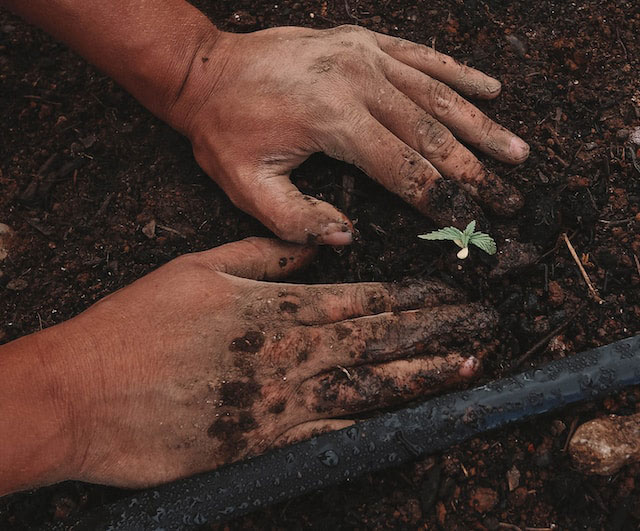 Growing Marijuana Plants
Even though medical marijuana is legal in Alabama, patients still cannot grow their own plants. Instead, they must visit a licensed dispensary for their medical needs. Despite the legality issue, Alabama is a great place to grow many crops thanks to its fertile landscape and mild winters. However, the weather can be chaotic due to its location near the Gulf of Mexico, which can lead to severe storms. To plant in Florence, you would have to pay special attention to your strain and might even consider indoor planting.
Finding the Perfect Seed Bank
Since you can't stroll into a store in Florence to purchase seeds, you can make a purchase at a reputable seed bank. There are tons of online seed banks, but they are not all created equal. As such, it's in your best interest to do your research ahead of time. You want to ensure that the place you choose has an extensive inventory of seeds, representing numerous strains. You also want to check out prices, shipping options, the ease of navigating the website, and more.
Once you do your due diligence, you'll come across your best choice, the only choice, Growers Choice! We offer a wide range of seeds to meet your needs at affordable prices. Plus, we offer seeds in varying size packs, so whether you need a few or a lot, you can find what you need. And, if you ever have any questions, comments, or concerns, customer service is always nearby. We always have you covered!
Popular Strains in Florence
Girl Scout Cookies – an indica-dominant hybrid that stimulates creativity and enhances focus with a sweet and earthy profile that makes it delectable and irresistible
CBD Blueberry Medical – a real standout indica-dominant hybrid characterized by its rich purple flowers that are tasty and enticing for stress relief and relaxation
OG Chem – a sativa-dominant hybrid well-regarded for its ability to boost your mood and get the creative juices flowing along with its intoxicating pungent aroma
Getting great reviews from customers in Florence
First order from Growers Choice, I was pretty impressed with the customer service, not to mention how quickly my order showed up and that they were exactly as promised. Great condition and they germinated like a dream, only took about a week. I like that they've got regular deals. Of the stores I've shopped from, I think I'm happiest with what I get from Growers Choice, all in all. I'd also recommend them to anyone else.
 Our Most Popular Cannabis Strains