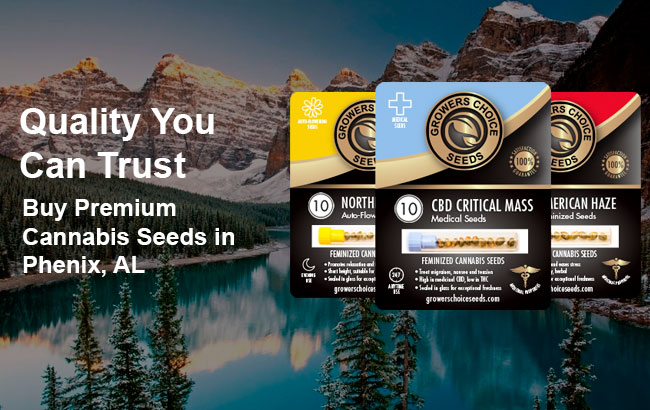 Arizona is among some of the more progressive states, having legalized marijuana for medicinal and recreational use. As such, local cultivators in Phoenix consistently turn to the reputable cannabis seed bank, Growers Choice Seeds, which offers an array of high-quality seeds. Below, we discuss the current marijuana legislation, the glory that is Growers Choice, and some specific cultivation tips for the Phoenix region.
The Cannabis Community in Phoenix, Arizona
The gorgeous desert city of Phoenix, Arizona is a near heavenly oasis for some of its inhabitants. Locals and tourists can expect to experience a sweltering heat that will wrap its arms around them and bid them to stay forever… and they just might! The advent of recreational and medical marijuana legalization can be quite the cherry on top of an already gorgeous city.
Cannabis Laws in Arizona
Arizona's cannabis legislation has undergone some pretty significant changes in recent years, and all for the best! Proposition 207, passed by a decisive 60% of voters in 2020, legalized recreational marijuana for adults over 21, allowing for adult-use sales to commence in January 2021. This was a huge move in the right direction for the state, and the locals couldn't be more thrilled.
Under this legislation, individuals can legally possess up to one ounce of marijuana, in the form of buds, and no more than five grams of marijuana concentrate. Arizona previously legalized medical cannabis in 2010, when patients and their caregivers were first permitted to purchase and possess up to 2.5 ounces of marijuana every two weeks. This medical marijuana legalization has brought natural relief to many medical marijuana patients, and the program continues to charge forward today.
One of the challenges Arizona faced for years was the classification of hashish and cannabis extracts as medical marijuana. However, this issue was resolved in 2019 when the Arizona Supreme Court ruled in favor of their legality under the Arizona Medical Marijuana Act. This clarification ensures that individuals possessing up to 1 ounce of marijuana will not face legal repercussions.
Possession of between 1 and 2.5 ounces is considered a petty offense, which can result in a $100 fine if caught with more cannabis than the state permits, which is basically a slap on the wrist compared to penalties inflicted within other states.
City of Phoenix
Phoenix, known for its vibrant cultural scene and beautiful desert landscapes, offers a myriad of recreational activities for its residents and visitors. Aside from a bustling nightlife scene, Phoenix is home to a community of outdoorsy adventurers. Locals and tourists can spend their days exploring the stunning hiking trails within the Sonoran Desert or enjoying the creativity displayed at the Phoenix Art Museum. Sports fans can spend their evenings cheering for local teams, such as the Phoenix Suns (NBA) and Arizona Diamondbacks (MLB), and chugging hotdogs. Speaking of hotdogs, the city is also known for its exciting culinary scene, which offers everything from comfort food to international flavors.
Occupationally, Phoenix's economy spans many sectors, with a strong presence in healthcare, technology, manufacturing, and aerospace. The city contains several Fortune 500 companies and has a growing startup ecosystem. With a low cost of living and a business-friendly environment, Phoenix is an attractive destination for wide-eyed professionals looking to climb the ladder.
In terms of cannabis cultivation, Phoenix's climate is characterized by extremely hot summers and relatively cool winters. While the city's climate might be rough for outdoor marijuana gardening due to its extreme temperatures, the indoor cultivation of marijuana plants is much easier thanks to being able to create and control their environment. Growers Choice a highly reputable seed bank for cannabis seeds. Due to their exceptional customer service and wide array of high-quality feminized marijuana seeds, they have gained popularity and a fan following within the Phoenix area and beyond.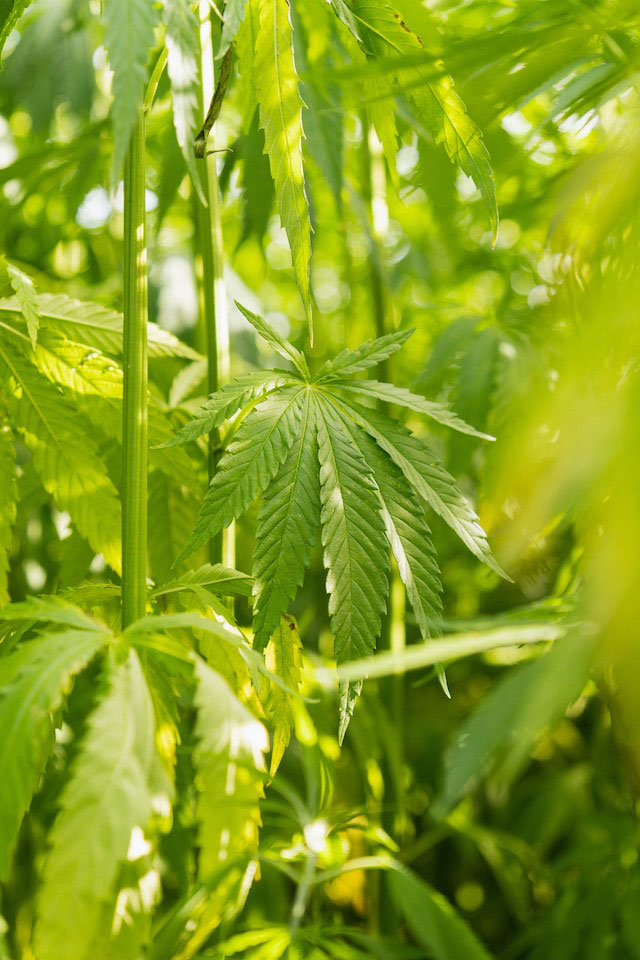 Growers Choice Seeds and Their Offerings
Growers Choice offers cultivators exceptional quality in their seeds due to their rigorous breeding and testing of strains. Below, we elaborate on exactly how amazing this company is, delving into the specifics of seed quality, the diverse strain varieties available, and the benefits of auto-flowering and medical seeds.
Quality
Growers Choice Seeds is also renowned in the cannabis industry due to its dedication to providing high-quality strains. Each strain in their portfolio undergoes meticulous breeding and testing to ensure they are easy to grow and yield exceptional results. Growers Choice works with expert breeders choosing only the highest-quality feminized cannabis seed strains, thereby assuring customers of the best possible cannabis cultivation experience around. The emphasis on quality control guarantees that cultivators will receive viable weed seeds that will perform as expected.
Types of Strains Available
Growers Choice offers a huge selection of cannabis strains, providing indicas, sativas, landrace strains, and hybrid variations for growers to choose from. These strains offer various terpene profiles, effects, yield sizes, and cultivating difficulties, ensuring that every grower can find whatever it is that they've been dreaming of.
Growers Choice only sells feminized cannabis seeds and autoflower marijuana seeds as they are the best choice for growers who are looking for a relatively simple cultivation experience. Growers Choice also offers CBD-rich medical strains, known for their potential medicinal benefits to both patients and regular Joes. These strains are said to provide medical marijuana patients with a wide array of benefits for both mental and physical medical conditions. Marijuana is truly a magical plant!
While Growers Choice is regularly updating their strain library, cultivators can typically find classics like OG Kush, Blue Dream, and Girl Scout Cookies among their selections. Each of these strains is considered legendary within the cannabis community and would be a safe bet for any new grower.
Autoflowering Strains
Growers Choice offers a variety of autoflower seeds, known for their incredible ability to transition into their flowering phase without the need for light manipulation. This characteristic makes them an ideal choice for beginner to intermediate-level home growers seeking a nearly stress-free cultivation experience.
These fast-flowering strains are renowned for their high THC contents and more compact size, which can appeal to people who are looking for potent strains and plants that can be grown within small spaces. Some popular options that would grow well in the Phoenix area include Northern Lights Auto and White Widow Auto, which are known for their resilience in climates that are less than perfect.
CBD Critical Mass is an exceptional strain in Growers Choice portfolio, known for its distinct genetics, effects, and medical benefits. This strain is characterized by its low THC content of 7% and moderate CBD levels, making it a good choice for users who would like less psychoactive effects, as well as medicinal users who are most interested in CBD content.
CBD Critical Mass is recognized for its gentle, relaxing effects, which can alleviate stress and clear the mind, and it is also known to help with pain management and sleep issues. For cultivators looking to grow some of their own CBD Critical Mass, this strain typically has a flowering time of around 6-8 weeks and can have a ginormous yield of up to 1,000 grams per plant when grown outdoors.
Competitive Prices
Growers Choice prides itself on offering competitive prices without compromising on the quality of their products. This commitment to affordability sets them apart in the seed bank market, as their affordability allows cannabis seeds to be accessible to people in various financial situations. This is so important, as the cultivation and enjoyment of cannabis should not be a luxury… it should be available to anyone! Growers Choice also provides bulk pricing options, allowing customers to benefit from cost savings, especially when making concentrates with a rosin press.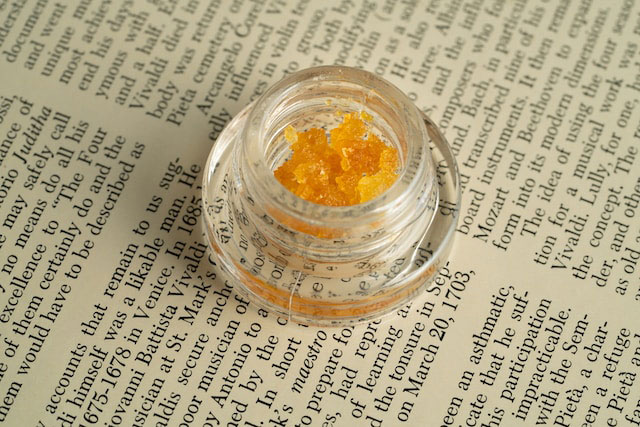 Premium Seeds and Cultivation Tips
Choosing the right cannabis seed could be likened to choosing the foundation for a home, it can make or break the final product! The ensuing sections will shed light on Phoenix Seeds' premium offerings, their benefits, and main considerations for cultivation in Phoenix, Arizona.
Premium Cannabis Seeds
Premium marijuana seeds are the result of careful genetic manipulation and extensive testing, qualities that are valued by the owners of Growers Choice. Strains such as Super Silver Haze and White Widow are some of the premium feminized strains they offer. These strains are developed by expert geneticists and ensure both high-quality and successful yields. The cannabis seed strain varieties differ in their potency, taste, smell, and ease of growth, offering cultivators the ability to choose their growing experience and end product.
Cultivating Cannabis in Phoenix
Cultivating marijuana seeds in Phoenix, AZ requires growers to carefully consider the climate, soil, and space available. While the city's hot climate can be challenging for outdoor cultivation, indoor cultivation offers greater control over growing conditions. To ensure successful cultivation, growers should create an optimal environment that is specific to their seed types, paying attention to factors such as temperature, humidity, and light cycles. These variables directly impact flowering time, potential yields, and the quality of their buds.
Greatest Selection Of Seeds
I keep coming back to Growers Choice because of their vast seed selection. Every strain that I could possibly think of, they have! They even have rare strains that I haven't been able to find anywhere else. That's what sets Growers aside from other seeds banks I've shopped at.
 Our Most Popular Cannabis Strains