Where to buy cannabis in Portland?
Fall in love with Portland cannabis seeds from Growers Choice!
Not to be confused with the Oregon city of the same name, Portland, Maine is a gem of the east coast. From Commercial Street, which traces the coastline and runs the length of the city's downtown district, to the Portland Observatory, a symbol of Portland's rich maritime history, and the Victoria Mansion (or the Morse-Libby House), which stands as a one of America's best examples of pre-Civil War glamour, Portland embraces its future but keeps close connections with its past. With this open-minded attitude, it's no wonder that Portland locals have developed a healthy relationship with cannabis culture.
Is cannabis legal in Portland, Maine?
The great state of Maine is one of the few in the United States to have legalized cannabis for personal use. Both recreational users and medicinal cannabis users benefit from relaxed laws, which allow a person to carry up to 2.5 ounces of cannabis and cultivate up to six mature cannabis plants.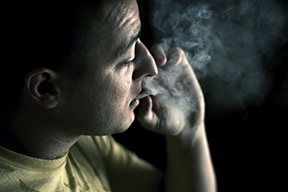 Is it easy to grow cannabis?
Growing cannabis is like growing any flowering plant, although through modern technology and practice we have come up with a no-fail growing technique that will ensure your cannabis seeds go from germination to harvest with as little effort as possible.
We have discovered, especially for the most amateur gardener, that feminized cannabis seeds make for the best growing experience. Feminized cannabis seeds will develop into flowering plants that produce sticky, resin-covered buds, ripe with medical potential. The benefits of feminized cannabis seeds:
Feminized seeds product only female cannabis plants.
This means no male plants to pollinate the females. Pollination can ruin bud quality.
No males means you don't have to identify male plants when their young and weed them out.
This means all the plants you cultivate will be harvested – no wasted space or wasted money.
Where can I buy cannabis seeds in Portland?
You can obtain cannabis seeds from local dispensaries, but for a wider selection of cannabis seeds and guaranteed quality, you should visit Growers Choice Cannabis Seeds online. Our website lists a variety of cannabis seeds for personal, medicinal use. Our products are tried and tested, and have come highly recommended by clients who purchase with us.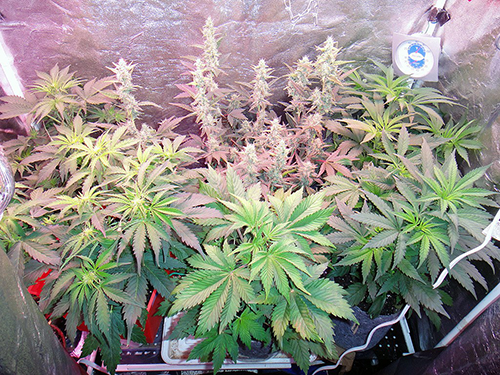 Get the best Portland cannabis seeds delivered right to your door
How Do I Set Up a Grow Room?
Grow rooms are an important factor in growing cannabis seeds indoors, obviously. While you don't have to spend thousands of dollars on a massive set up, it is good to make sure you have a few basics in place before you set off on your cannabis gardening adventure. Here are a few things to think about when you're preparing to get your grow room on the go:
Remove any carpet or construct a floor overtop – you're probably going to spill a bit and you don't want to wreck the carpet or get mold!
Make sure you have electrical hookups (and maybe even a water hookup) nearby your grow room location so you can easily run your fans, lights, and other equipment.
A simple outlet for electricity won't quite cut it, either, unless you are growing just a couple of plants. Best to make sure you have the power you need so you don't blow a fuse, or worse.
Can your grow room be near and outside wall? That's the best scenario when it comes to proper ventilation and air flow for your plants.
Which cannabis strain is best for medical use?
Depending on your symptoms, it's important to note that all Portland cannabis seeds found on Growers Choice Cannabis Seeds an be used for medicinal purposes. Our most popular strains include White Widow, a hard-hitter that produces a host of medical and recreational benefits, and Mazar, a high-indica strain known for its potent relaxation effects. These strains are recognized for their medical benefits:
Tangerine Dream is unique in its ability to provide both pain relief and stimulation.
White Widow is used to treat anxious thoughts, chronic pain, and seizures
Indica Mazar soothes stress and stimulates appetite in patients undergoing chemotherapy.
Find the finest Portland cannabis seeds right here at Growers Choice, and start growing your very own all-natural medicine right at home.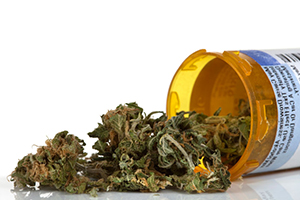 There are many cannabis seed strains suitable for growing at-home medicine
Portland customers rank Growers Choice cannabis seeds no. 1!
Ordered feminised auto-flowering Critical Purple seeds from Growers Choice. They came in five days, like the website said. They looked fresh, all germinated. Pretty long flowering period but definitely worth the wait. Great quality bud and an excellent yield.
Portland marijuana seeds from Growers Choice – that's the way to go. Quick to deliver, easy to order, and I even lucked out and won the free seeds!
Popular Cannabis Seeds