Order Paducah Cannabis Seeds Online for Delivery
To get high quality cannabis seeds delivered to your door quickly, order online from Growers Choice Seeds today. We carry the very best cannabis seeds for sale online today, including all of your favorite sativa, indica, and hybrid strains. Our cannabis seeds are supplied to us by experienced growers around the world, many with over 20 years of experience in the cannabis industry. We lab test every strain and ship our seeds in contamination free glass vials. Check each strain's product detail page for details and data like THC and CBD content, grow time, estimated yield, aroma, effects, and more. Select your seeds in seed packs of 3, 5, 10, or 25 seeds, and check out online using our secure server. We'll provide fast and discreet delivery of your marijuana seeds right to your door in as little as five days. Tracking numbers are provided for each order so you'll know exactly when your seeds are arriving, and our company name will never appear on the outside of our discreet packaging. Order your cannabis seeds today to find out what makes us the number one place to order Paducah cannabis seeds online now.
Can Cannabis Plants be Grown in Kentucky Legally?
Cannabis plants cannot be grown in Kentucky legally at this time. As of 2020, the state has not enacted any medical marijuana legislation, although many neighboring states have in recent years legalized medical cannabis for their residents. These laws provide safe and legal access to medicinal cannabis for patients with qualifying conditions like PTSD, MS, terminal illness, and more. Although Kentucky does not allow for the cultivation of medical or recreational marijuana plants, it does allow for the cultivation of industrial hemp, which is commonly used to make industrial products such as textiles and paper. Moreover, cannabis seeds that are ungerminated are legal to buy and own, as they are considered novelty gifts. Marijuana seeds that have not been germinated can be legally purchased and owned by adults over the age of 21 throughout the United States. Order your ungerminated cannabis seeds from Growers Choice today.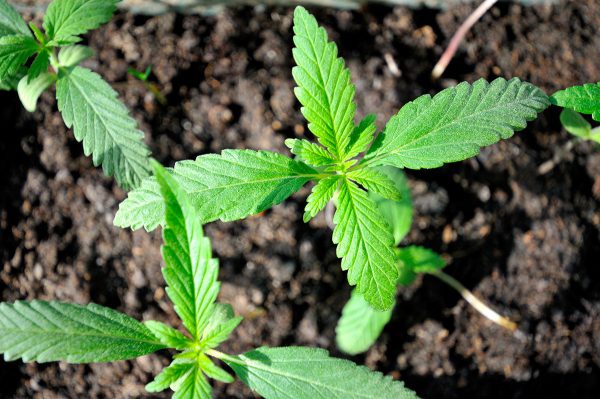 Order Stress Relieving Weed Seeds Online for Delivery
Looking for a strain of weed seeds to help you relax and unwind after a long day at the office? Try any of our high quality indica cannabis seeds. These strains provide relaxing, calm effects to their users, as well as feelings of drowsiness and euphoria. Our favorite cannabis strains for stress relief are
Find the weed seeds that fit your specific needs when you shop online with Growers Choice today. We provide fast and discreet delivery on every order.
Get High Quality Cannabis Seeds Online Today
It's never been easier to get Paducah cannabis seeds delivered, thanks to Growers Choice Seeds. As the number one marijuana seed bank in North America, we're proud to bring you our fine selection of fully feminized cannabis seeds. Order online today for fast delivery right to your doorstep.
Great Customer Service from Growers Choice
Some of my seeds got lost in transit. I was able to get in touch with a real person at their customer service number, and they got replacement seeds sent out to me right away. They were super helpful and friendly.
Popular Cannabis Seeds