Get Premium Dodge City Cannabis Delivered
Calling all Kansas residents! You can now legally order cannabis seeds directly to your home from Grower's Choice Seeds! Now is the time to order premium Dodge City Cannabis seeds online. If you want genetically verified and fully feminized strains of regular, high-CBD, or auto-flowering seeds, Grower's Choice will deliver. We understand that your privacy is important so we ship your seeds fast and in discreet packaging. Not planning on germinating right away? No problem! Grower's Choice seeds can last for up to 3 years with excellent germination rates. It just takes a few clicks on our online store and high-quality seeds will be on their way to your doorstep.
Legally Buy Cannabis in Kansas
Did you know that you can legally buy and collect ungerminated cannabis seeds in Kansas with Grower's Choice Seeds? It is 100% lawful keep seeds ungerminated, so feel free to collect your favorite strains from Grower's Choice. Recently, the state of Kansas legalized zero THC oils for adults. This is a great step forward towards broader legalization, and hopefully soon, legal home cultivation of plant medicine. Until that day comes, Grower's Choice Seeds will help you stock up on your premium marijuana seeds in the state of Kansas. Just order online and they are safely and discreetly delivered to your doorstep!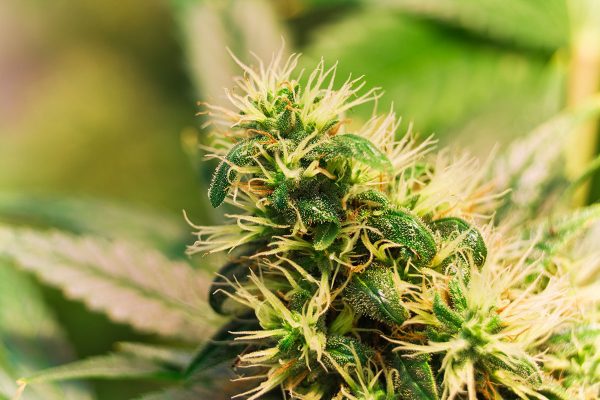 Medical Cannabis Seeds
Are you interested in the healing properties of cannabis? More and more research is being published about how marijuana can be used for its therapeutic effects. Anxiety, depression, muscle spasms, and joint pain can be greatly aided by cannabis. If medical seeds are what you need, look no further than high-CBD cannabis seeds from Grower's Choice. These seeds produce flowers will little to no psychoactive effect, so are perfect for those who are only looking for pain relief. Order your medical seeds today from Grower's Choice Seeds!
How to Preserve Weed Seeds
Grower's Choice Seeds delivers seeds all across the country to those who are not yet able to grow their own plants. That means that safe and long-term storage is an important thing to consider. Did you know that Grower's Choice Seeds can still maintain their germination viability after 3 years? It is a good idea to keep your weed seeds in the vacuum-sealed, medical-grade glass vials they were shipped in, but if you have loose seeds, you can still keep their viability! Here are a few things you will need for storing your Grower's Choice seeds:
Sealable containers
Seed envelopes
A dry, cool, and dark environment
Check out Grower's Choice detailed guide on preserving cannabis seeds.
Order Cannabis Seeds Online
Grower's Choice Seeds is your online source of high-quality Dodge City cannabis seeds. Ordering seeds online has never been easier. In just a few clicks, the best cannabis seeds available on the internet will be shipped to your doorstep. We ship seeds fast! Order today from Grower's Choice Seeds online.
Great Website for High-CBD Seeds
Grower's Choice Seeds is a great way to get CBD seeds. They delivered my seeds quick, which I really appreciate. I can highly recommend CBD seeds from Grower's Choice!
Popular Cannabis Seeds