Does cannabis go bad?
Vegetables, flowers, fruit… if you leave any fresh plant material alone for too long it will inevitably start to decompose. It's a part of life! So the question as to whether your harvest cannabis will go bad makes a heck of a lot of sense in that context. The answer is simple – yes, cannabis can go bad! But how soon depends on the amount of effort you put into preserving your harvest. Wouldn't it be a waste to spend two months waiting for your crop to hit maturity, just to lose the lot of it to moisture or mold growth? Drying, curing, and storing is key to longevity of harvested cannabis, and the process is a lot simpler than it sounds. Start your gardening experience off right with top quality College Park cannabis seeds from a reputable vendor like Growers Choice Cannabis Seeds – we deliver our superior genetics nationwide.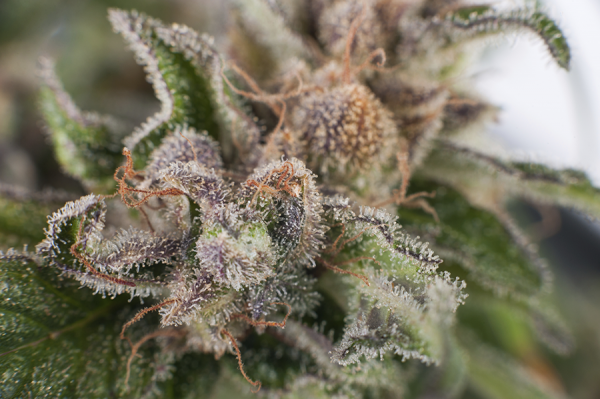 How do you preserve cannabis?
To ensure you get at least two or three years out of your cannabis crop, you'll need to follow a few steps once you've harvested your buds:
Dry it – the conventional method is to hang branches, with buds attached, upside down to facilitate a slower dry time that will allow the buds to retain some moisture and keep them from drying out too quickly.
Cure it – take your buds down when the smaller stems can be snapped off but the main branches are still flexible. The buds should feel dry but not brittle. Remove the buds from the branches and store in glass jars that close with an air-tight seal. Don't fill the jar, the buds need air to circulate.
Store it – we always recommend letting your buds cure for at least three months, though you should check here and there. As long as there is no mold growth during this period, they are highly unlikely to develop any in the future, as long as the jars remain sealed. Store them for long term in a dark, cool place. If storing for longer than 6 months, opt for vacuum seal containers.
Buy cannabis seeds in College Park
In cities like College Park, MD, it's not legally allowed to grow your own medical cannabis. You can preserve cannabis seeds. Overtime, exposure to light and moisture will degrade the viability of the seed, so storing them in a glass container in a cool, dark place can ensure your seeds stay viable for upwards of two years.
Can I legally buy cannabis seeds in College Park?
Though the purchase and use of medical cannabis (as therapeutic treatment for a small number of qualifying conditions) has been legal in College Park, MD since 2014 when the state instituted its medical marijuana program, as we mentioned above, it's not legal here yet to tend to your own medical garden. You are still legally allowed to buy cannabis seeds here, however, as they are considered an adult novelty item when not germinated, and do not fall under penalty if you purchase or own them.
Cannabis seeds for sale in College Park
There's only one way to buy College Park cannabis seeds – from the comfort of your own home. At Growers Choice Cannabis Seeds, we've done our best to curate a selection of the finest strains available for you to pick and choose from. Place your order and we will ship it from our facility across the border in Canada for delivery direct to your US home address. Service with a smile!
Rave reviews from our customers in College Park
My dealings with Growers Choice have been excellent! Orders always arrive within at least 10 days, and the quality is impeccable. Not a single bean in bad shape. I appreciate their consistency, in both product and service. When you're spending this kind of money, you want to know that you're going to get a good return for the investment and I've produced nothing but healthy, robust plants from my GC seeds – that says something to me! I have ordered four times so far, and I'll continue to do so, excellent from start to finish. Thanks for everything!
Popular Cannabis Seeds