Am I too old for cannabis?
Whatever your age, don't let the stigma of the average pot head fool you; cannabis has potent benefits for thousands of people, and those of any advanced age are no exception. As well, the collection of Bangor cannabis seeds is a hobby enjoyed by people of all ages.
As the truth about the myriad clinical applications gains traction, more and more mature adults are busting the stereotype as they turn to this plant to help relieve pain, anxious thinking, and ease symptoms associated with a laundry list of conditions.
What is the best way to use cannabis?
If you're just starting out on your medical cannabis journey, you may be unfamiliar with the ways you can use this fantastic plant. Most people know you can smoke the leaves, but what happens if you don't smoke, and don't want to? There are many other ingestion methods, which are discussed in some detail in our Top 5 Ways to Consume Marijuana article. They include:
Vaporizing
Edibles
Tinctures
Concentrates (like shatter)
Topicals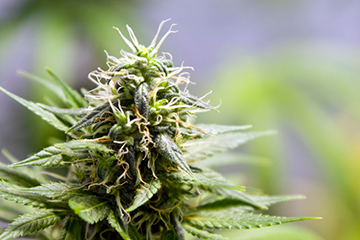 Order Bangor cannabis seeds for collection or gardening!
Is cannabis hard to grow?
Cultivating cannabis at home is easy, providing you have the space, time and correct equipment. Follow the Growers Choice cannabis seed germination guide for step by step instructions to germinate your cannabis, and check out our article about growing cannabis indoors on different methods of indoor growing that provide a good yield for small spaces.
Bangor residents are legally free to cultivate up to six mature plants, 12 immature plants and seedlings, which gives you the option to sample a variety of cannabis strains.
Is it safe to buy cannabis seeds online?
When you shop with a reputable online dealer, like Growers Choice Cannabis Seeds, you'll know you can trust the product, and that you'll get your money's worth. Got questions? Our knowledgeable customer service agents are available to help you in any way they can.
Once you've placed your order, your carefully packaged seeds will be delivered to your door with our 90% germination guarantee. If your seeds (2 or more) don't germinate, we'll replace them free of charge.
Choose from 21 popular cannabis seed strains, such as:
Super Silver Haze
Blueberry (auto-flowering and CBD varieties)
Northern Lights Auto-Flowering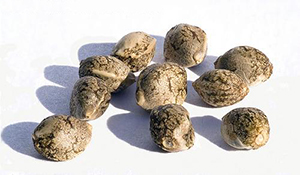 Growers Choice is a safe, secure, and reliable place to order cannabis seeds
The sights of Bangor, Maine
Located along the Penobscot River, Bangor, Maine is a real New England gem. From the 47,000-acre Acadian National Park, and the bayside town of Bar Harbor, to the Collins Center for Arts, not to mention one of several massive statues of mythical lumberjack Paul Bunyon, there's something for everyone in Bangor.
That includes Bangor cannabis seeds, of course. When you place an order with Growers Choice, your seeds will arrive quickly and discreetly, right on your doorstep. So, order today!
What are Bangor locals saying about Growers Choice cannabis seeds?
I have been using cannabis for a few years for to help a chronic lung condition, usually at night to help me sleep. I like the buds I've been getting from my Growers Choice plants, always a good yield that's sticky and potent. My go-to strain so far has been Northern Lights but I change it up every now and then, most recently with Jack Herer, just for fun.
Popular Cannabis Seeds