Can cannabis help cut back on opioid use?
We've all heard the admonition about cannabis being a "gateway drug", leading to the use of harder substances like heroin and fentanyl. But scientific research suggests something totally opposite – that medical cannabis can (and has) helped reduce the need for opioid medications in treating pain, and maybe an effective and all-natural solution to the current crisis sweeping the nation. A recent study by researchers at the University of Georgia has shown that as states approve medical marijuana laws, there has been a dramatic reduction in prescription opioid use. This is powerful information in the fight to legalize both medical and recreational cannabis across the nation. Wondering how to purchase Annapolis cannabis seeds? Shop online with Growers Choice Cannabis Seeds for the best quality strains you can find – we deliver coast to coast.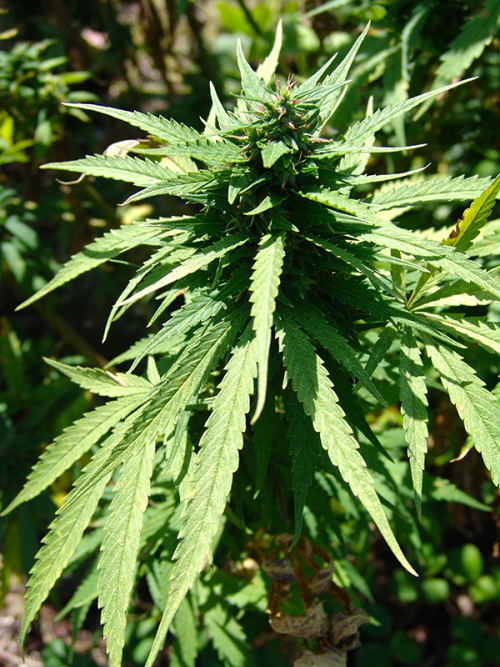 Where to Buy Weed Seeds in Annapolis
At Growers Choice, we ship each of our 21 marijuana seed strains all across North America in discreet packaging that ensures your purchase remains your business. All our marijuana seeds are 100% feminized using only the most reliable methods – no male plants (and the weeding inherent with growing them) for you! Our feminized strains are broken down into three healing medicinal categories: regular, auto-flowering, and medical. Our medical marijuana seeds contain between 5 and 7% CBD and equal amounts of THC, resulting in psychoactivity-free mental and physical benefits. All our marijuana seeds are sold in packs of 3, 5, 10, and 25, and we also offer fantastic wholesale savings to businesses (dispensaries, garden centers, and nurseries) who would like to buy in bulk. Order your collectible marijuana seeds today.
Cannabis seeds for sale in Annapolis
While opioid medications, like morphine and codeine, work on the opioid receptors in the brain to promote serious pain relief, this medical benefit comes at a cost – abuse and dependency to start, with fatal ramifications if use is taken too far. Cannabis, on the other hand, contains chemicals call cannabinoids (like the infamous THC and CBD) that mimic neurotransmitters created in the body and react with the endocannabinoid system, which is responsible for regulating homeostasis (normal functions like sleep, hunger, memory, happiness, etc.)
Is it safe to use cannabis?
It's next to impossible for any fatal reaction to occur when using weed, which tends to be one of the more attractive aspects of using the plant in therapeutic circumstances. Add to that the fact that even though one of these famous cannabinoids – THC, to be specific – is responsible for that characteristic "high", both are proven medically beneficial for a wide range of conditions. CBD is still most often considered the "medical" strain, however, simply because of its lack of psychoactivity, making it suitable for a larger demographic of patients, including children and the elderly.
How do I legally buy weed seeds in Annapolis?
Although medical cannabis has been legal for use in Annapolis since 2014 when the state of Maryland adopted their less-than-comprehensive medical marijuana program, cultivating weed seeds at home is not an option for patients just yet. This doesn't mean you can't get your hands on top-quality cannabis seeds though, since the little beans are considered an adult novelty item when not germinated, and free of penalty to purchase and own.
Buy cannabis seeds in Annapolis
When you're ready to start your stash of high-quality Annapolis cannabis seeds, begin (and end) your search for top-notch strains with Growers Choice Cannabis Seeds. We guarantee something among our selection of indica, sativa, and hybrid weed seeds will tickle your fancy! Convenience is key, and whether at home or on the go, you can order your favorite strain and have it delivered – tucked safely into medical-grade glass vials to preserve freshness and viability – from our facility in Canada directly to your home address in Annapolis.
We're growing on our customers in Annapolis
I've ordered from Growers Choice twice now, the first time my beans arrived after 10 days, but the second time they came in about 7 days, which is still great in my books. I ordered White Widow and Super Silver Haze. I'm actually really impressed with the quality of the seeds that come, too. I've germed one of each and the plants produce some pretty hefty buds, though I tend to pay way too much attention to them, so that might have something to do with it. Recommend this company. They're a step above the rest, that's for sure.
Popular Cannabis Seeds