With cannabis laws changing at breakneck speed, we could probably write a post on new developments in US legislation every week. For now, though, we'll settle for a single recap of what's come down the pipeline since the dawn of 2017
Moving Toward More Medical in Montana
At the moment, the laws in this northerly state are quite stringent, allowing medical cannabis and infused products to be used to treat a few conditions, including the usual suspects like cancer, HIV, and seizures. Montana residents who are properly registered are also entitled to grow a few of their own plants.
November saw the removal of a number of restrictions that affected patients and eliminated most distributors, but a recent bill just barely missed the cut – by a single vote – for delivery to the governor. This most recent bill proposed fees and licenses for medical cannabis distributors. With any luck, the next time the bill is voted on, it will pass, and Montana medical cannabis users will see improved access!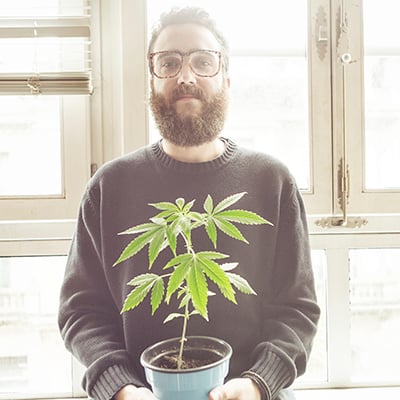 Cannabis For Candidates in New Jersey
Cannabis has graced the political platform yet again in New Jersey, where candidates for governor are vying for election, in part with propositions of recreational legalization. The current governor – a Republican – will be replaced in January, and the Democratic legislature has its fingers crossed that the motion will be passed by the successor. The various Democratic candidates have voiced their willingness to legalize or at least decriminalize recreational use.
Currently, in New Jersey, registered patients can use medical cannabis for conditions such as glaucoma and PTSD, but cannot grow their own medicine, and have access to just 2 oz per month.
Vying for Legalization in Vermont
There was much excitement last week over the situation in Vermont, where a bill passed Senate 21-9, in favor of legalization. The cheering died down somewhat when news outlets like Leafly admitted it's unlikely the bill goes much further, at least at this time.
It's probably it will advance eventually, though, and when it does, Vermont residents can expect to see improved access and cultivation allowances.
West Virginia Wins Slot 29
Last week, West Virginia signed papers officially making it the 29th state to legalize medical cannabis. Advocates across the country were impressed by the Governor's encouragement of compassion and strength in the face of adversity.
Even though the state will currently only allow cannabis-derived products like oils and extracts, it's certainly heartening to see one more state head toward the light.
What will tomorrow bring? Given that most of the states on our list this week are known for being fairly right-wing, it's impossible to say! But we wouldn't be at all surprised if the 31st state legalized medical cannabis, or the 9th state legalized recreational use. We're living in a highly exciting time for cannabis!
(Updates from Leafly.com)