It's time to look at cannabis lit again, but this time we're talking about recent writes. These five books were published just last year, so you know you're getting the latest and greatest information available on their unique topics! Which of these new reads is going on your list?
New Books on Cannabis
David Deardorff and Kathryn Wadsworth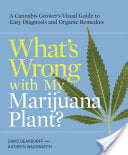 Like any other plant, pests and other problems can plague your cannabis crop, but marijuana is also a unique type of fauna that's not native to most North American regions. It's great to see a book that helps you identify and deal with the diseases that can specifically affect cannabis plants – and maybe affect them differently than other species. The book was written by the same savvy folks who brought us What's Wrong with My Plant, What's Wrong with My Vegetable Garden, and other gems, so you know they know what they're talking about. How cool that they've jumped on the cannabis bandwagon to help concerned growers everywhere.
You can read about a few pests and diseases on our Grow Advice section, but this book will be much more inclusive!
Rav Ivker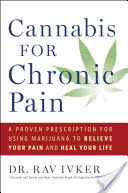 Patients have known for decades that marijuana could help their chronic pain, and nowhere is "the first authoritative and comprehensive guide for treating chronic pain with medical marijuana". The author is an MD who practices holistic medicine, and he's an advocate for the numerous medicinal benefits of this all-natural pain relief option. Not only does this book tout the properties of cannabis, it also helps patients learn how best to use the product in treatment – sounds like this is the next best thing if you can't find a local physician who'll support your desire to try medical marijuana!
For a bit of info on the research surrounding some of cannabis' better-known treatment uses, check out our Medical Cannabis Benefits section.
Cedella Marley

It's a book about marijuana that's written by the daughter of Bob Marley (who happens to be a "wellness guru"). Really – this book doesn't even need a synopsis. More than just a bunch of tasty cannabis recipes, this collection teaches folks the right questions to ask before buying (though, why buy when you could grow your own, right?), how to deal with dosage in edibles, and other ways to make use of marijuana besides putting it in your mouth. Sounds like an informative and delicious read to us!
---
What They Don't Put in the Books:
Read More about Cannabis and Pregnancy
---
Dee Dussault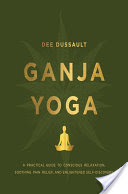 When it comes to yoga and marijuana, there are vocal people on both sides of the fence. If you're on the side that's yelling "heck yeah, enhance my practice", then you might want to give this book a look. Written by a yoga teacher (really, don't ever buy a book about yoga that isn't), Ganja Yoga explains how to use cannabis to further your asana practice or, alternatively, incorporate yoga into your thriving cannabis practice. According to Dussault, a combination of the two ancient activities can help you reach an altered state, deepen your spiritual experience, and "reconnect with the body". She goes into detail about how to consume, which poses to choose, and – perhaps most importantly – how to breathe through it all. Namaste!
Emily Dufton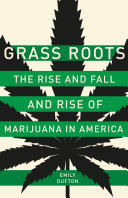 (An aside: Did you notice 4 of the 5 books on this list were written by women? The tales about women taking over the cannabis industry appear to be true!)
No list of cannabis books would be complete without a book about the history of marijuana. In this very recent version (it was just published in December), Dufton explores the recent legalization of recreational cannabis in eight states – an upward momentum that many assume will continue unabated. But if the past is any indication, further forward motion is no sure thing. Forty years ago, cannabis seemed similarly bound for glory, until opponents rose up to knock it off course. The author of Grass Roots delves into 70s cannabis culture and the worried population that voiced their concerns and ultimately kickstarted the over-the-top War on Drugs we're still fighting today. This book sounds like a good read for anyone interested in what the past might be able to tell us (or warn us) about the future of marijuana.
What do you think? Did I miss any great new marijuana books you came across this year? Share your favorites in the comments, and happy reading!