Washington isn't just known for its stunning natural scenery, abundant rain, and coffee shops; it is also home to a dynamic cannabis culture. Whether you're a longtime local or a visitor looking to enrich your experience, below are some of the basics on Washington cannabis laws, where to purchase, and the Evergreen state's favorite strains.
What Are Cannabis Seeds?
Cannabis seeds are small, round fruit that grow into cannabis plants. They are available in a variety of types—from feminized to auto-flowering to regular. Each of these categories has its own unique features and benefits. If you're new to cannabis or simply need a refresher, we provide an overview of how these three types differ from one another below. An important note: Absent a permit, growing is not permitted in Washington. However, it is legal to possess the seeds, as is the recreational consumption of cannabis.
Overview of Cannabis Laws in Washington State
In 2012, the state legalized the sale of specific quantities of cannabis products to adults 21 and over for recreational use. This followed the legalization of cannabis as an alternative medical treatment in 1998.
Currently, growing cannabis in Washington state for any reason is illegal. However, qualified medical patients and designated providers may grow up to four medicinal cannabis plants in their homes for personal medical use. They may also possess up to six ounces of usable cannabis produced from their own plants. Legislation to allow residential cannabis agriculture is pending.
Currently, for recreational use, adults 21+ may legally possess exactly or less than the following amounts of cannabis.
1 ounce (28g) of usable cannabis flower
16 ounces of cannabis-infused product in solid form
72 fluid ounces of cannabis-infused product in liquid form
7g of cannabis concentrate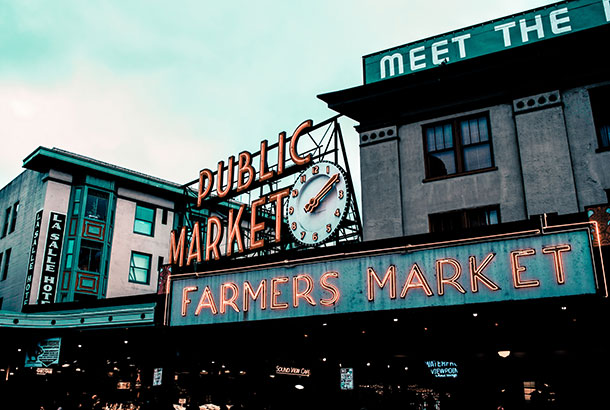 Types of Cannabis Seeds
Feminized, regular, and auto-flowering seeds all have distinct characteristics and advantages. But how exactly are they different from one another? Below, we cover the unique properties of feminized, regular, and autoflower seeds.
Feminized Seeds
These high-yielding seeds grow buds rich in THC and CBD and accordingly, are desired by growers. The reason for this is that typically, female plants when pollinated by males, will produce seeds and resin-covered flowers. However, they will also prioritize seed production, which results in buds with less potency. Feminized cannabis seeds bypass this issue by eliminating seed production entirely.
While regular seeds will produce approximately 50% male plants, feminized seeds are bred to produce only female plants. Therefore, growers who opt for feminized over autoflower seeds can expect a crop of seed-free plants, higher yields with greater grams per plant, and maximized bud production. Additionally, there is a wide selection of feminized seeds available to meet a huge variety of preferences.
Regular Seeds
Although regular seeds will produce both male and female plants, this characteristic can serve as an advantage depending on a grower's needs—especially those looking to experiment and create new strains. Regular cannabis seeds have both male and female genetics. This allows for the natural breeding of plants and the creation of new strains. Additionally, they typically have more affordable prices than the feminized variety and are best suited to experienced growers. Although they are not the most high-yielding seeds—for growers with specific needs and goals, they may be just the thing.
Autoflowering Seeds
Autoflowering strains originate from cannabis ruderalis. As such, they are tough and independent. Although they will yield fewer grams per plant than feminized seeds, they have many benefits: Not only will they flower on their own, without adjustment of light cycles—they can endure harsher weather conditions than feminized and regular seeds. These features all make for an easier-to-grow plant that requires far less management, thus making them ideal for beginners. Additionally, they are short in stature and can care for easily both indoors and outdoors.
Autoflowering cannabis seeds can be advantageous for growers in Washington state, especially, given the state can vary somewhat dramatically in its climate conditions. While the Evergreen State has dense and nutrient-rich soil, the weather closer to Seattle is typically overcast, damp, and receives a high level of rain. As such, smaller, auto-flowering seeds may be ideal for those looking to grow indoors. Additionally. the eastern part of the state is much sunnier, making it a more suitable location for outdoor growers.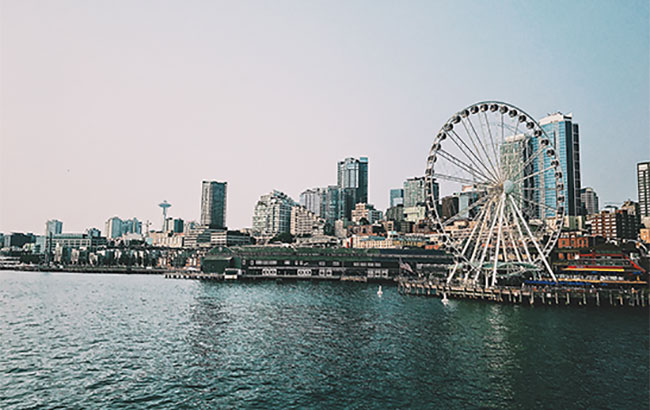 Finding Quality Cannabis Seeds in Washington State
The Evergreen state is home to many cannabis enthusiasts with distinguished tastes. Consumers have a wide variety of preferences when it comes to their favorite strains including aroma, effects, THC levels, sativa and indica content, and other unique characteristics that can vary greatly from plant to plant. Popular strains in the Evergreen state include White Widow, Durban Poison, Purple Kush, Jack Herer, Northern Lights, and others.
Consumers looking for cannabis products in Washington have a variety of choices for purchasing high-quality cannabis seeds online or locally through a licensed dispensary. Below are some of the qualities that may be helpful to have on your checklist when seeking out the right place to buy.
Online seed banks
Washingtonians seeking high-quality cannabis seeds can find just the thing at a reputable seed bank. For those new to the process, we recommend doing your research and looking for banks that provide the following key features:
A broad selection of strains: Ideally, the bank you select should carry a wide variety of indica, sativa, and hybrid strains as well as a broad section of seed varieties. Additionally, the best options will guarantee quality, provide reasonable, affordable prices, as well as customer support and discreet shipping.
Educational information: It is also important that the seed bank you select has comprehensive information and details regarding each strain. These will include characteristics such as CBD and THC levels, indica/sativa dominance, types of special usage, as well as taste, aroma, and of course, potential benefits and effects. Additionally, educational information for cannabis cultivators, indoor growers, novices, and seasoned professionals is a key indicator of your bank's level of expertise.
Satisfaction Guarantee: The bank you select should not only provide high-quality seeds but offer a return policy if consumers are dissatisfied with the product. Before settling on a bank be sure to check for reasonable prices, discreet delivery, and efficient delivery times.
Local Dispensaries and Clinics
Washington State is known for a variety of attractions—from the historic Pike Place Market in downtown Seattle to its stunning natural scenery: active volcanoes, sprawling Evergreen Forests, and towering Mount Rainier.
Yet the state is also known for its flourishing cannabis culture. Tourists and locals alike looking to enjoy recreational cannabis will find a variety of licensed dispensaries; from the densely-populated Emerald City to the tiniest towns, there are a number of shops and cooperatives.
Whether you're planning on a vibrant and sociable afternoon spent with friends, going out on the town in the Emerald City, or simply prefer a quiet evening gazing at views of Mount Rainier, Washington's local stores provide a multitude of products with varying effects and benefits.
These businesses do require a cannabis license and must comply with a range of local, state, and federal regulations and codes. Additionally, the state has a number of medically-endorsed approved stores.
Cannabis Strains Popular with Washingtonians
LEARN MORE: GROWING CANNABIS IN THE UNITED STATES
Popular Cannabis Seeds