Cannabis for Sale in Seattle
Thanks to Growers Choice, it has never been easier to get top-quality Seattle cannabis seeds shipped straight to your door! All you need to do is place your order through our easy-to-use, secure online store, and your seeds will be sent to you in just a few days. Even better? Our warehouse is located on the west coast, so Seattleites receive their seed deliveries in no time!
Can I use cannabis in Seattle?
Buying cannabis seeds is legal all over the country, but in Seattle, you have more options than in some regions of the USA: as long as you're registered with the state's medical marijuana database, you're welcome to germinate and grow as many as 6 plants for your own therapeutic use!
In addition to medical allowances, residents of Washington state are entitled to use cannabis on a personal basis, as well. Such individuals must be over the age of 21, and can possess up to 16 ounces of edible marijuana, 1 ounce of prepared cannabis, as well as other concentrated and liquid products.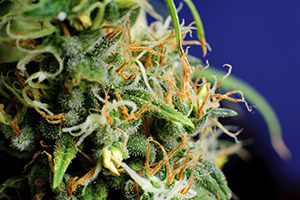 Is it easy to grow cannabis seeds?
There are certainly some cannabis seed strains that need a developed green thumb to coax them to a hardy yield, but other cannabis strains are perfect for beginners! Try an auto-flowering strain if you're new to the cannabis gardening world – these reliable plants are shorter and stockier than their cousins, but because their parents were cross-bred with ruderalis, a species of non-psychoactive cannabis that grows in Russia, they're able to withstand fluctuations in climate and move from the vegetative stage to the flowering stage all on their own!
Cannabis Restaurants in Washington State
It wouldn't be a complete road trip up the West Coast without a stop in Seattle. Did you know that Washington was one of the first states to legalize cannabis across the board? LUVN Kitchen has been a fan favorite since 2014 thanks to their culinary cannabis catering business and virtual cooking classes. Now, you can dine in for cannabis-infused meals or cook your home at home.
Our 3 Easiest-Growing Cannabis Seed Strains
Cheese Auto-Flowering (and all our other auto-flowering strains!)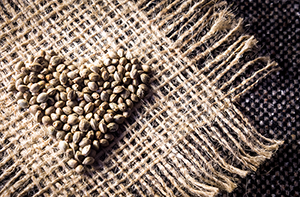 Get cannabis seeds in Seattle
At Growers Choice, we do more than just ship you (premium, hand-selected, carefully tested) cannabis seeds. We're also pleased to offer an outstanding germination guarantee, which promises that if fewer than 90% of your seeds germinate, we'll top up your batch with new seeds, shipped to your door for free!
We also have a vast collection of helpful resources that can walk you through everything from germination, to harvest, to storing your seeds. Plus, our medical section is packed with details on how cannabis can tackle everything from headaches to cancer.
Cannabis can also treat:
Glaucoma
Arthritis
Asthma
See Seattle's Splendor
The largest city not just in Washington, but in the whole of the Pacific Northwest, Seattle is a beautiful seaport oasis packed with culture and creativity. "Rain City" is home to the Seattle Opera and the Northwest Ballet, as well as popular sports teams like the Seattle Seahawks and the Mariners. Outdoorsy folks flock to Discovery Park, and are eager to ski and snowboard down the stunning Olympic Mountains.
At the end of a busy day, be sure to sit down and order your next pack of Seattle cannabis seeds from Growers Choice!
Seattle's Best Cannabis Seeds
I won't be ordering from anywhere else. Fast, helpful, and germination after just three days. Go with these guys.
Popular Cannabis Seeds