Guaranteed 90% germination from our cannabis seeds.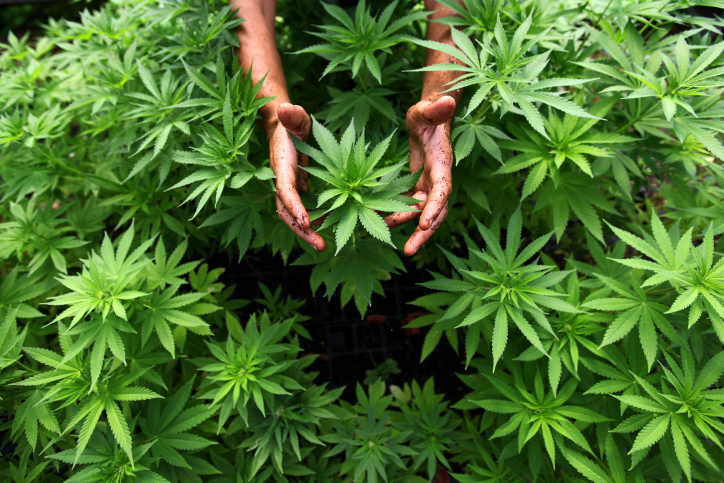 Buying cannabis and cannabis seeds in San Francisco, California
If you live in or are visiting San Francisco, you're sure to find plenty of places to pick up your medical or recreational cannabis. Thanks to the recent passing of the Prop 64 bill, Californians are legally entitled to use cannabis for medical reasons or just for fun, and cannabis seeds can be grown in your own yard.
After a busy day at work, or sightseeing at one of San Fran's great attractions like Alcatraz Island or Union Square, cannabis offers an excellent way to wind down and get ready for the evening. Alternately, other cannabis strains like Tangerine Dream and American Haze can energize you when you're feeling a bit under the weather.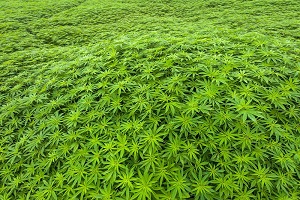 What Are Cannabinoids?
You've heard of THC, and you've probably heard of CBD. So, you already know a bit about cannabinoids. Research over the years has uncovered more than 80 cannabinoid compounds in cannabis, and it's likely the number will continue to grow. The most amazing thing about cannabinoids in the way they interact with the body, with our endocannabinoid system, to be exact. It's no coincidence those names are similar – the body system was actually discovered when scientists were studying the effects of THC. Turns out, cannabinoids — which have tons of benefits like anti-inflammatory, antibacterial, anti-metastatic, and antidepressant qualities — fit ever so nicely in the openings of certain neurotransmitters. This is why cannabis has so many amazing medical benefits. Want to read more?
Learn about: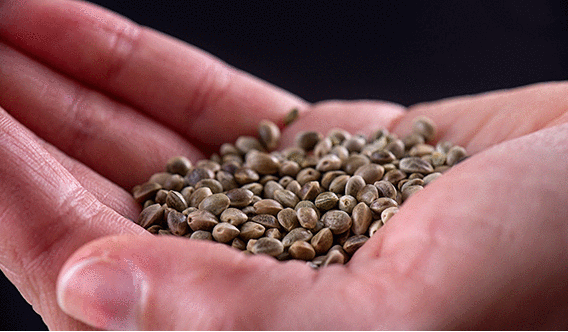 How to buy cannabis seeds in San Francisco
If you want to grow your own medicine, Growers Choice Cannabis Seeds will be your new best friend. Our website is loaded with more than 20 high quality cannabis strains that offer you every possible type of treatment including headache or migraine relief, seizure or multiple sclerosis. Cannabis seeds can grow into beautiful, all-natural medicine for almost any symptom or condition.
Once you have decided to order from Growers Choice Cannabis Seeds, the process couldn't be easier. Simply choose the strain you want and the number of seeds (we offer 3, 5, 10, and 25-seed options packaged in medical-grade glass vials), add them to your shopping cart, and enter your information. In no time, we'll have your top-notch cannabis seeds packaged and shipped out to you, to be delivered straight to your doorstep.
SHOP NORTHERN LIGHTS AUTO FLOWERING FEMINIZED CANNABIS SEEDS
Is it easy to grow cannabis seeds in San Francisco?
Indoors or out, cannabis is relatively simple to grow. There are tons of different ways to approach the gardening of this healing plant, from hydroponics to aeroponics, indoor soil to outdoor garden. With Growers Choice Cannabis Seeds' helpful tips on germination, life cycle, harvesting, and curing, you'll become a knowledgeable cannabis seed gardener in no time flat.
And you don't need to worry about the quality of our cannabis seeds. Every single seed we sell is backed by our germination promise – the best in the industry. We promise you that if more than 1 in 10 of your seeds don't germinate, we will replace them, free of charge. Be sure to check our germination page for details on this amazing guarantee.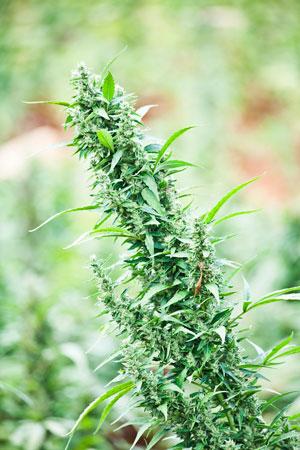 Our Claims are True!
San Fran is surprisingly low on good quality weed seeds, though that might surprise you. It's nice to know this company is sorta local and also has good products and a good business model. Thank you.
These really are the "best" cannabis seeds I've tried. They germinated so quickly, which tells me they're fresh, and probably great genetics, if the pictures I've seen on Instagram are any indication. I'll be buying again!
My little corner balcony is the perfect place to grow one little plant – it's hidden from other suites and from the street – and I'm really looking forward to coaxing my little Blueberry Kush to life. I love the benefits of this strain (I tried it when a friend grew it recently) and I'm looking forward to a little hit after work every day, just to bask in the chill that is the kush. Thanks for the genetics.
Popular Cannabis Seeds