Where to buy cannabis seeds in Sacramento?
The recent legalization of cannabis in California has many Sacramentans asking the logical next question: Where can I get Sacramento cannabis seeds? While there are several local dispensaries, the favorite answer for those seeking a range of premium seeds has been Growers Choice—a North American company that takes charge of everything from horticultural science to packaging and distribution.
The largest selection of cannabis seeds
At Grower's Choice, we're dedicated to quality. We offer a wide variety of cannabis strains on our site, including auto-flowering and high-CBD strains. We take growing your own medicine seriously, and that's why we want to make sure you find what you're looking for. We've made sure every seed's genetics are authentic, and we've sorted them with human hands to make sure they're viable. We don't skimp when it comes to providing you with the best cannabis seeds money can buy. We've got the popular strains you love — and if you're not sure which seeds are the best ones for you, we've also provided detailed information about every strain to help you with the selection process. You can read about the effects of each one, including medical uses and grow information so that when you're buying cannabis seeds, you're getting strains that deliver the benefits you need.
Buy Cherry Pie weed seeds in Sacramento
If sweet baked goods are your scene, you're going to love Cherry Pie marijuana, a potent hybrid not quite like mom used to make. Favoring its indica heritage, Cherry Pie marijuana delivers a hefty dose of relaxation but without the tell-tale heaviness that characterizes its predominant strain. Instead, find yourself energized, and driven by happiness and euphoria, the kind of which is conducive to creativity and social gatherings. Patients with pain but the need to be productive take advantage of the mood-boosting prowess of Cherry Pie, with no lethargic side effects – PMS, tension, migraines, and other chronic conditions are easily treatable with this indica-dominant plant.
Cannabis Strains Local to California
Cannabis in California is more than just a culture, it's a lifestyle, and the fact that this state hosts yearly events like the Cannabis Cup (a contest that pits strain against strain to see which will come out on top) should prove that California natives are serious about their weed. A few cannabis strains can trace their roots back to the Golden State, like:
OG Kush, the grandmother of Cali strains and the fourth most popular strain state-wide. You'll be hard-pressed to find a West Coast strain that hasn't been crossed with "Kush". Though the woody-flavored Jack Herer was originally developed in Amsterdam it was transplanted to California. This popular sativa was named for local activist and author Jack Herer, who was dubbed the "Emperor of Hemp" after his children's book, The Emperor Has No Clothes.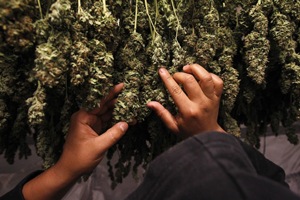 Can I get cannabis seeds in Sacramento?
Growers Choice gives Californinans more than 20 strains to choose from for their feminized cannabis seeds, including auto-flowering, fast-flowering, and medical varieties. All of these are carefully bred and selected for optimum germination, and will flourish in the sunny climes of southern California, or in any indoor growing space. The availability of seeds and sunlight in this golden state gives truth to the old phrase, "Just add water."
Can cannabis seeds treat symptoms and illnesses?
From the cannabis seed springs the cannabis plant. Cannabis is a highly effective medicine for the treatment of countless illnesses and symptoms. Among its more remarkable results, proven in scientific studies, cannabis has shown itself to be a good treatment for glaucoma (by drastically reducing the frequency of seizures), and has shown great promise in mitigating the symptoms of diseases like Multiple Sclerosis and others.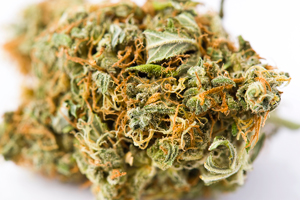 Can cannabis seeds be shipped to me in Sacramento?
When you order from Growers Choice, it's easy to order a shipment of cannabis seeds in Sacramento. Shipping is safe and entirely confidential – our discreet packaging keeps your delivery private – and our flat shipping rate eliminates surprise charges. Your cannabis seeds will be delivered straight to your door.
Is cannabis legal in Sacramento?
Since the passing of Proposition 64, cannabis is legal in California, for recreational and medical use. It is legal to keep an ounce of cannabis, and to grow a maximum of six cannabis plants. In other words, feel free to choose your favorite strains from Growers Choice, and garden your way to all-natural health.
How did California become the "weed state?"
When Jack Kerouac and Allen Ginsberg came to San Francisco in the 1940s and 50s, they brought their New York counterculture and their New York weed with them. Cannabis was already popular among minority communities on the west coast, specifically East Asian immigrants and African American jazz musicians. Ginsberg stayed in California, cultivating his own group of weirdos, and helping spread cannabis use to a wider community. The beats may have come first, but the hippies did it better. As American culture began to diversify, a split evolved between East and West. The east coast maintained its serious, Puritanical attitude, while the laid-back attitude that the west coast is famous for began to emerge. San Francisco blossomed as the modern hub of life and free love. We take you now to Haight Street, where girls with flowers in their hair dance barefoot in Golden Gate Park to the sounds of tambourines and mandolins. It's the summer of love and the air is filled with magic and cannabis smoke.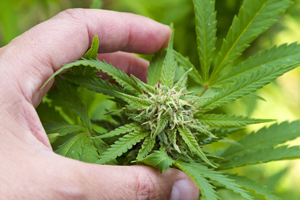 What to see in Sacramento?
Sactown is the site of stunning riverside skylines ranging along intersection of the Sacramento River and the American River. Residents and visitors alike flock to the Old Sacramento area to see the Big Four Building, or to the historic Sutter's Fort neighborhood. Cultural enthusiasts can take in the Crocker Art Museum, lovers of film catch the Sacramento French Film Festival, and sports fans can take in a game starring the Sacramento Kings or the Sacramento River Cats.
Sacramentans love their Growers Choice cannabis seeds
I've ordered from Growers Choice twice now, and I won't order from anywhere else. Both times my seeds arrived in good time, well packaged, and my first set of three seeds sprouted with no issues. I can't wait to germinate my second set!
Popular Cannabis Seeds