Where to buy cannabis seeds in Rhode Island?
Find the best Rhode Island cannabis seeds at Growers Choice. Our excellent selection of more than 40 unique strains means it's highly likely you can find just what you're looking for (and if you don't, let us know and we'll find it for you)! With an outstanding variety of reliably feminized seeds, we've got all your auto-flowering or high-CBD needs covered. Our website is also packed with helpful information about growing cannabis and using it as a medical treatment. Find out why Growers Choice has become a fast favorite by placing your cannabis seed order today.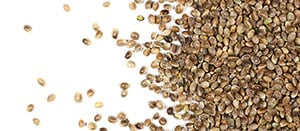 Congratulations, you've found the best Rhode Island cannabis seeds!
What is the legal state of cannabis in Rhode Island?
Rhode Island is one of the few states in the Union ahead of the game. Medical cannabis has been legal here since 2006. Persons with qualifying conditions (including Alzheimer's disease, cancer, glaucoma and also seizures) are allowed to have two and a half ounces of cannabis. They can also cultivate up to 12 mature plants and 12 seedlings for personal use.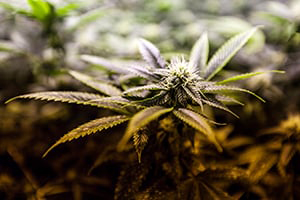 Choose Growers Choice for premium Rhode Island cannabis seeds shipped right to your door.
CHECK OUT ALL ABOUT CANNABIS TEA
Is medical cannabis safe?
Recent scientific research and anecdotal evidence have proven the efficacy of medical cannabis in treating the above mentioned conditions, as well as a host of others. Medical cannabis is quite encompassing, though many users look to this potent plant for its therapeutic effect as opposed to the psychoactive high it is best known for.
When looking for the therapeutic effects that don't deliver a hallucinogenic high, opt for cannabis strains higher in cannabidiol, or CBD. At Growers Choice, we carry six of these healing strains, including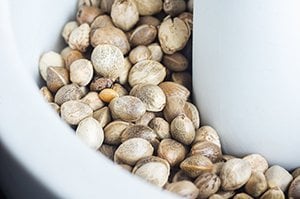 How to harvest your cannabis seeds
There are two primary ways to visually identify harvest time for your marijuana plants. Of course, it is always advisable to research the strain you've grown – both from the information on our website and the reports of fellow gardeners – to learn the approximate flowering stage length to be expected. Besides this preliminary measure, however, you can investigate either the pistils or the trichomes. The pistils are the little hairs on your marijuana plants that have, during the flowering stage, going from white and wavy to orange or red and curled. Usually, your cannabis plants are ready for harvest when about 70% of the hairs have turned red. A little earlier and you should get a higher THC level, a little later and the THC will be a bit lower (some of it has converted to CBN), offering a more calming effect.
Which cannabis seeds have more CBD?
CBD is analgesic, anti-epileptic, and antioxidant, making it a powerhouse of a medical alternative. Strains that are specifically bred for higher levels of CBD, as well as strains like Blueberry that are naturally higher in this cannabinoid, are the best choices for those seeking this non-psychoactive relief. It is excellent for chronic and acute pain relief, headache relief, stimulating appetite, and just generally providing a calm, relaxing "couch-lock" high that can help you get a better sleep. Super Silver Haze and Blueberry are both indica-dominant cannabis strains available at Growers Choice Cannabis Seeds.
It is important, however, to remember that THC also has a lot of promise as a medical treatment, and often patients find a combination of both THC and CBD offers the best results.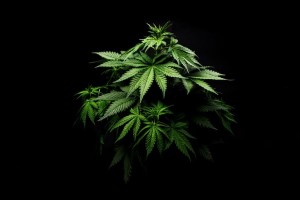 Learn more about CBD Critical Mango
Interested in CBD cannabis seeds but not sure which strain to try first? Critical Mango is not only a favorite among marijuana growers, but it also offers physical and mental relaxation without the psychoactive effects of higher THC strains. With a high level of CBD — 6% to be exact — Critical Mango can help ease chronic and acute pain, relax your muscles, soothe your joints and lift your mood. It's a great strain to turn to for medical treatment, or just to take away stress and worry from your day. And with a very low concentration of THC, you won't have to deal with brain fog, and it won't make you anxious. For medical use, CBD Critical Mango can help treat what ails you.
WHY NOT TRY CBD CRITICAL MANGO MEDICAL FEMINIZED CANNABIS SEEDS
Buy fully-feminized weed seeds
With Growers Choice seeds, you can relax knowing you won't have any surprises popping up in your garden. There's nothing worse than losing half your crop to male plants, which is where fully-feminized weed seeds come in. We've removed all of the guesswork so that you can plan on getting a great harvest, without any loss to the flavor, aroma or potency when it comes to the quality of your buds.
Because at Growers Choice, we're your new, one-stop-shop for weed seeds in Rhode Island. We carry a wide range of feminized seeds at all times, so you can rest assured that we've got the strains you're shopping for. And we don't stop there. If you're just getting started growing your own weed, or you'd like to learn about more ways to get the most from your harvest, we have all the information you need in one place. You can find details on how to grow your plants from start to finish, or read about new methods to increase your pot production. Just check out our Grow Advice page.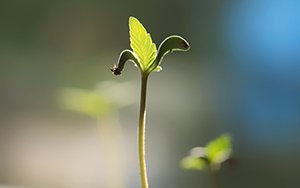 Can I get weed seeds in Rhode Island?
The best way to get weed seeds in the state is to visit Growers Choice Cannabis Seeds online, because our site features a collection of high quality cannabis seeds, perfect for starting or rounding out your cannabis garden. We ship worldwide, and offer a 90% germination guarantee. Therefore, if your Rhode Island cannabis seeds don't germinate, we will gladly the duds that fall outside this 10% range.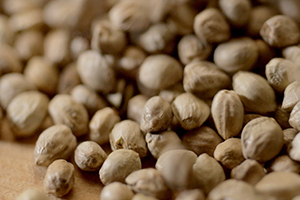 Find six high-quality CBD cannabis seed strains in our retail store.
Rhode Island Customers Love Our Cannabis Seeds
My first order came so quick, I only waited 5 days! I love Growers Choice and I suggest that anyone reading this review purchase their seeds from GC as well. The stealth packaging was very unique, I won't describe it but trust me, you will get your beans!
Popular Cannabis Seeds