Buy cheap seeds in Portland
Portlanders who order their Portland cannabis seeds by mail are impressed with the variety available to them. Growers Choice offers more than 20 strains in three varieties:
regular feminized
feminized auto-flowering
feminized medical (high-CBD)
Each and every cannabis seed is prime for planting indoors in your Oregon grow room, and many strains are well-suited to outdoor planting, as well.
Where can I get cannabis seeds in Portland?
With the legalization of cannabis in place, more Portlanders than ever want to do their own growing. The question of the day is, "Where can I get cannabis seeds in Portland?" There are of course many dispensaries in Portland, but few can offer what a company like Growers Choice Seeds does. A North American company, Growers Choice is not only a seller of seeds but has also undertaken responsibility for breeding them.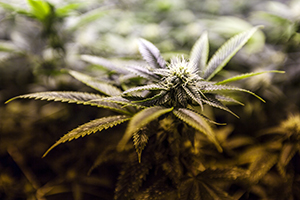 Is it possible to have cannabis seeds shipped to me in Portland?
Shipping weed seeds in Oregon is entirely legal, and as easy as making the order. Growers Choice Seeds delivers straight to your door in discreet packaging. Orders are confidential – your package is your business, and your information will always be kept private on our secure server
Making Hash from Cannabis
People know how to smoke cannabis, and how to vaporize cannabis. But do you know how to make potent hash concentrates from your bud? Hash is a great way to use up your leaf trimmings and lower-quality bud because the taste of the plant itself doesn't matter – hash is all about the trichomes or resin that frosts those flowers. This part holds much of the potency you get from the plant, anyway, so while your leftovers from hash-making won't be useful, you can definitely make use of your leftovers from smokeable weed. People use different processes to remove the resin from the plant matter, including agitating it on a flat screen (after drying), rolloing it in between the hands, and blending it with water.
Will cannabis improve my health?
The plants that grow from your new cannabis seeds come with enormous potential health benefits. These address individual symptoms, and sometimes the conditions and diseases themselves. Cannabis is useful in the treatment of diseases like glaucoma, and slows the growth of cancer. Furthermore, it helps to reduce the side effects of chemotherapy and the pain of various other diseases, including multiple sclerosis and Parkinson's. Oregon has long recognized the medical benefits of cannabis and its laws reflect that fact.
Can Cannabis Help with Asthma? from Growers Choice Seeds on Vimeo.
Is cannabis legal?
Cannabis is legal in Oregon for both recreational and medical use. Recreational users must be older than 21; they are allowed to purchase up to ten seeds per day and to grow up to four plants total. Growing for medical use is less restrictive. Medical users in urban residential areas are allowed to buy up to 50 seeds per day and grow up to twelve plants total. Patients can receive medical marijuana certification if they suffer from one of the following medical conditions:
Cancer
AIDS or HIV
Neurological conditions
Glaucoma
as well as a variety of symptoms that may be caused by a range of conditions. Choose Portland Cannabis Seeds from Growers Choice and experience the freedom and peace of mind that comes from cultivating your own all-natural medicine.
Growers Choice is at the top of the list in Portland
I won't order seeds from anywhere else. Always get the best customer service from Growers Choice, and great product. I don't think there's anything you can improve on!
It's cool that Growers' office is so close to Portland – even though there's no shortage of seed places around here, I find it just as easy to just order from the comfort of my couch.
Popular Cannabis Seeds