Where to buy cannabis in New Jersey?
Is there anything more New Jersey than the Jersey Shore? There's more to this state than a bunch of rowdy millennials working on their tans, however. If the coast isn't up your alley, the Adventure Aquarium might be, with its 4-D experience, hippos, and the underwater shark tunnel. The Liberty State Park offers scenic views of Manhattan, while you can have a go on a few rides and taste the best of boardwalk food on one of the several fun piers, like Steel Pier or Casino Pier. New Jersey happens to be the birthplace of the FM radio, the motion picture camera, the light bulb, and the lithium battery – all modern inventions we can't live without today.
Buy Cannabis Online in New Jersey
Growers Choice offers more than 500 varieties of cannabis seeds. Our customers often don't know where to start, so why not begin with a classic strain like Granddaddy Purple? She's been around for decades helping people fall asleep and stay asleep through the night with a gentle dose of euphoria and lethargy. Aptly named more for its "wisdom" than its age, Granddaddy Purple marijuana is the kind of indica one turns to when they need deep relaxation to aid sleep and recovery. Bursting with juicy grape/berry fragrance and flavor, its strong mental high soothes away stress and tension, making it an ideal evening companion, particularly for patients who suffer from acute or chronic conditions like insomnia, while its hunger-inducing effects help restore appetites of those in need.
Does medical cannabis work?
The fundamental difference between cannabis used for recreation and cannabis most often prescribed by a physician is the level of the cannabinoid CBD found in the particular strain. Recreational users look to cannabis for the hallucinogenic high of THC, while medicinal users benefit from the therapeutic qualities of CBD without the psychoactive effects. CBD is a powerful anti-convulsant and anti-inflammatory that works on different receptors in the body than THC, acting as an effective alternative therapy for pain management, an appetite stimulant, and mood regulator. Growers Choice Cannabis Seeds carries a variety of potent marijuana strains, including White Widow and Cinderella 99.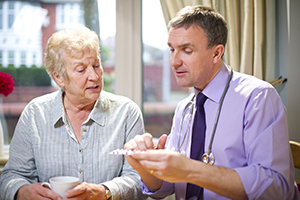 In New Jersey cannabis can be used for specific medical conditions
Can I use cannabis in New Jersey?
Like many American states, New Jersey residents can use cannabis for medicinal purposes, without fear of prosecution. New Jersey, specifically, tends to be a little more relaxed in its regulation, and allows cannabis use for patients with the following conditions:
Amyotrophic Lateral Sclerosis (ALS)
Cancer
Crohn's disease
Glaucoma
HIV/AIDS
Inflammatory bowel disease (IBD)
Muscular dystrophy
You can also order cannabis seeds online without issue, as ungerminated cannabis seeds are classified as adult souvenirs.
Where to get weed seeds in New Jersey
Browse our selection of 21 premium weed seed strains and find the perfect variety for you. All our cannabis seeds are carefully grown by expert farmers and horticulturalists – our company partners – and each and every on is reliably feminized. You can choose from 11 regular feminized strains, 7 auto-flowering, and 3 high-CBD seed varieties. After you place your order, your cannabis seeds are carefully packaged in medical-grade glass vials, which means they should remain viable until New Jersey enacts legal growing laws!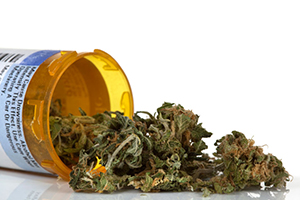 Growers Choice will ship your cannabis seeds right to your door.
Is it easy to get cannabis seeds in New Jersey?
Even though you will find medical cannabis distributors across the state, why not visit Growers Choice online when you want to purchase cannabis seeds? Shop auto-flowering, medical, and feminized seeds from the comfort of your own home and take advantage of our world-wide shipping.
Our New Jersey cannabis seeds are affordably priced with the average person in mind, and every product description clearly outlines the medical benefits and effects of each strain, not to mention other interesting details like the genetics and gardening information. (And did we mention all our strains are tested to ensure the correct genetics?) In addition to all this, with Growers Choice you are treated with thoughtfulness and respect. Our customer service agents are always happy to help you by answering questions for recommending strains, and our website is simply packed with useful information.
Buy Moby Dick Cannabis Seeds in New Jersey
The unmistakable aroma and flavor of Moby Dick mirror one another with sweet, citrusy, earthy notes. Packing a walloping THC level of 27%, Moby Dick probably won't have you seeing white whales, but it will harpoon you with an energetic and euphoric lift that often results in feeling more creative and productive and generally leads to having an all-around good time and full-bodied buzz. This stress-reliever makes for excellent use in a happy social setting or when you're just needing to feel a massive mood boost where you feel simultaneously energized and relaxed at the same time. Like with most any strong sativa strain, exceeding your tolerance can result in cottonmouth and dry eyes, dizziness, and in rare cases paranoia. Moby Dick is a grower's delight when it comes to the bounty and falls in the medium range for the level of growing difficulty. It can thrive indoors and outdoors but does best outside in a warm and sunny Mediterranean climate, where it will yield as much as 53 oz per plant from late October to early November. Grown indoors, you can expect a harvest of approximately 23 oz per square meter in 9-10 weeks.
New Jersey Customers Rave About Their Growers Choice Cannabis Seeds
After browsing and attempting to place orders with three other sites with no progress, I found Growers Choice Cannabis Seeds. The service was punctual, efficient and above all, customer friendly. I would like to commend the team at Growers Choice on their amazing services. They went above and beyond for their clients. 10/10. I won't shop anywhere else, and you shouldn't either!
Popular Cannabis Seeds