Buy cannabis seeds in Morgan
You can order your Morgan cannabis seeds right now from Growers Choice. Our online ordering system is easy to use and offers safe and secure payment options, including Visa, MasterCard, and Bitcoin. Once your payment has been confirmed, your seeds will be carefully packaged and shipped directly to your door. All U.S. residents also receive flat-rate shipping, so whether you're buying 10 seeds or 100, you get to pay the same low price to ship your order. At Growers Choice, we're dedicated to not only providing our customer with top quality cannabis seeds, but on giving our customers a hassle-free purchasing experience.
Is it legal to buy Morgan cannabis seeds?
Yes, it is perfectly legal to buy cannabis seeds in Morgan, West Virginia. In fact, it's actually legal to purchase and own cannabis seeds all across the United States and Canada. This is due to the fact that cannabis seeds are considered an adult novelty item, making them a collector's item. It is also only a matter of time before West Virginia has an operational medical marijuana program, as lawmakers signed a bill legalizing medical marijuana in the state back in April 2017. It is expected that these laws will be implemented sometime in 2019, though it may be later.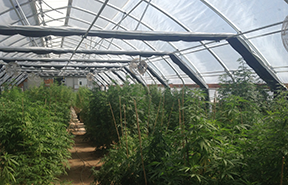 Best weed seeds for epilepsy
Modern research has proven time and again that cannabis use can be incredibly beneficial for many patients who are suffering from any number of medical symptoms and conditions. One of the most high-profile and effective uses for cannabis as a medical treatment has been on patients who suffer from certain forms of epilepsy or seizures conditions that have proven resistant to most traditional treatment. Because of this research, as well as many success stories of patients being able to finally live regular, happy lives thanks to medical marijuana, many of even the most conservative states have made allowances for medical marijuana in instances of treatment-resistant epilepsy. Research has shown that the component that offers this relief is the cannabinoid called cannabidiol, better known as CBD. At Growers Choice, we're proud to offer a line of high-CBD medical seeds. If you're looking for cannabis seeds to help treat epilepsy, then we recommend considering one of the following strains:
CBD Blueberry
CBD Critical Mass
CBD Moby Dick
CBD Shark
Cannabis seeds for sale in Morgan
With a selection of over 50 of the best cannabis seed strains in the world, we have something for everyone at Growers Choice. We make ordering your Morgan cannabis seeds easy, all you have to do is visit us online and learn how you can start your journey toward a healthier, happier life with green medicine.
Morgan customers see the benefits of Growers Choice
Growers Choice is such a fantastic company! They're great advocates for the medical benefits of marijuana, and I've shown the website to so many people to help them learn more about all the great qualities of cannabis. Plus, ordering is always super easy and delivery is prompt.
Popular Cannabis Seeds