Buy cannabis seeds in Midwest City
You can now get high quality Midwest City cannabis seeds delivered directly to your door with Growers Choice. We have a selection of over 40 premium cannabis seed strains in regular, auto-flowering, and medical varieties. Our feminized seeds come with a 90% germination guarantee, which means if you buy 10 seeds and less than 9 germinate, we'll replace the non-viable seeds right away. Our team of horticultural and medical experts hand-pick, inspect, and test all of our cannabis seeds to ensure only the highest quality seeds arrive at your door. There's no reason to delay any longer to order your Growers Choice cannabis seeds today.
Is it against the law to buy Midwest City cannabis seeds?
It is perfectly legal to purchase and own cannabis seeds in Midwest City as they are classified as collector's items in North America. Medical marijuana is also legal in the state of Oklahoma, though only with a written recommendation from a certified physician and only after approval from the state. Currently, only low-THC CBD oil is available to patients. There are many conditions that may qualify you, such as chronic wasting disease, intractable nausea and vomiting, or severe muscle spasms due to multiple sclerosis or paraplegia. However, all conditions for qualification are made at a physician's discretion. It has been announced that the legalization of the cultivation, possession, and use of medical marijuana will be on the ballot during the 2018 election for Oklahomans to vote on a much more expansive medical marijuana program.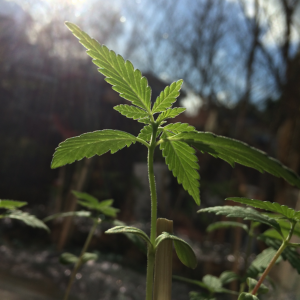 Best weed seeds for seizures
Many of our weed seeds offer relief from a variety of medical symptoms or conditions, and much research has been performed on the therapeutic qualities of cannabis. If you're looking for relief from a specific illness, we list the benefits of each of our cannabis seed strains to help you make the most informed decision. When it comes to relief from seizures we recommend looking into the following strains:
CBD Moby Dick
CBD Critical Mass
CBD Blueberry
Each of these seeds comes from our line of high-CBD medical seeds, which have been specifically engineered to offer all the medicinal benefits of cannabis without any of the psychoactive effect typically associated with marijuana use.
Cannabis seeds for sale in Midwest City
While Midwest City cannabis seeds may still be difficult to come by, Growers Choice has the solution you've been looking for. We deliver our cannabis seeds to all of Canada and the US and offer you the ability to track your order to make sure it arrives safely at its destination. All of our seeds are packaged in air-tight, medical-grade glass vials and are shipped in padded parcels to ensure the quality and freshness of your order. So visit our website and order your Growers Choice cannabis seeds now!
Growers Choice in Midwest City
A friend told me about Growers Choice and I just had to check them out for myself. They exceeded my expectations and I couldn't be happier. They're selection is top notch and their customer service was superb. Thanks for everything Growers Choice!
Popular Cannabis Seeds