No matter if you are a medical patient or adult who is 21+ and cultivating feminized seed strains of marijuana at home, your cannabis plants cannot be visible from a public space regardless of if you are growing them inside in your own indoor setup or as outdoor cannabis crops.
With Massachusetts having legalized medical marijuana in 2012, and recreational cannabis in 2016, Massachusettes have had a thriving cannabis culture for several years now where more and more residents of the Bay State have been honing their skills as at-home marijuana cultivators.
Some Benefits of At-Home Cultivation
Not only is doing so a smart economical investment, but it also means that you can have your favorite indicas and sativas growing year both indoors and out without having to make a trip to a retail dispensary, which can be especially advantageous for medical marijuana patients who might not always be feeling well enough to make the trip to a medical marijuana dispensary.
In addition, growing your own marijuana plants from seeds you selected from a verified seed bank like Pacific Seed Bank (PSB) and/or Growers Choice Seeds (GCS) is both fun and therapeutic, as studies have shown that not only does being able to look at green plants growing indoors and outside boost your spirits and overall sense of happiness, the act of tending to and nurturing plant life can help improve your overall mental and physical health, quality of life, and state of wellbeing.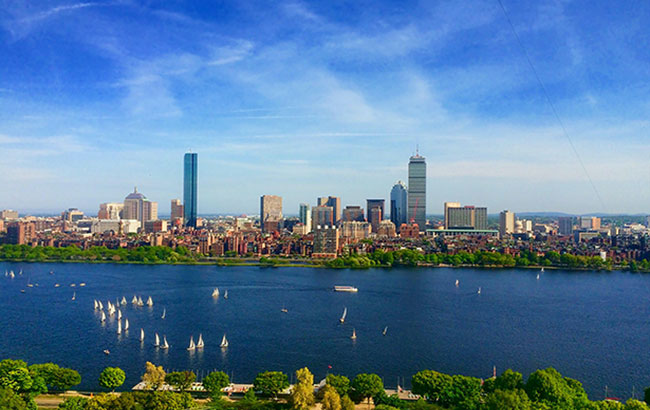 Why Purchase Weed Seeds from a Verified Seed Bank?
Some other great things about investing in cannabis seed strains from an online cannabis seed bank as opposed to purchasing some from a licensed adult-use marijuana retailer are as follows:
Trustworthy seed banks like Growers Choice only sell feminized seed strains, which basically means that you have a 90+% chance of ending up with all-female, flower-producing marijuana plants.
Thanks to GCS' connection to so many reputable cannabis breeders, you are able to select from hundreds if not thousands of seed strains; whereas at a local dispensary, their seed selection is going to be much, much, MUCH more limited.
With the wide variety of cannabis seeds available from cannabis seed banks like GCS and PSB, you can select not just feminized and autoflower seeds, along with various sativa and indica-dominant hybrids and pure landrace strains, you can often obtain hard-to-find, high-quality cannabis seeds for popular strains that usually have to be grown from clippings that you somehow managed to track down from a breeder, etc.
Buying from GCS allows you to purchase wholesale marijuana seeds, which can be especially helpful to commercial cultivators or those who just simply prefer buying in bulk, especially since ungerminated cannabis plant seeds can be safely stored for up to five years.
Marijuana Laws in Massachusetts

However, before you start to cultivate your cannabis crops in Massachusetts, let's first go over its possession and cultivation laws.
In terms of the amounts of cannabis that both medical and recreational users can possess on them or in a sealed and locked container in their car, individuals are legally permitted to have up to 1 ounce of cannabis flower or 5 grams of infused products or concentrates.
Also, like most cities and states where cannabis usage in one form or another is permitted, you are not allowed to use it while driving.
Requirements and Possession Laws Pertaining to Medical Marijuana Patients
For those wishing to apply for medical marijuana (MMJ) card, qualifying and registered medical patients have to either be 18 years of age or older or have a designated and registered caregiver who is 21+.
Medical marijuana patients with an MMJ card can buy and possess a 60-day supply of marijuana at home. What this means is that as an MMJ cardholder in the state of Massachusetts, you can have ANY amount of cannabis that has been recommended by your licensed healthcare provider for that 60-day period.
Medical patients are not legally allowed to use any cannabis, even tinctures, and edibles, in public spaces or on federal lands.
Those with out-of-state medical marijuana cards and/or their caregivers cannot purchase medical cannabis from a medical marijuana dispensary in Massachusetts, but that's pretty easily remedied by purchasing your recreational weed from a licensed retailer in the Bay State.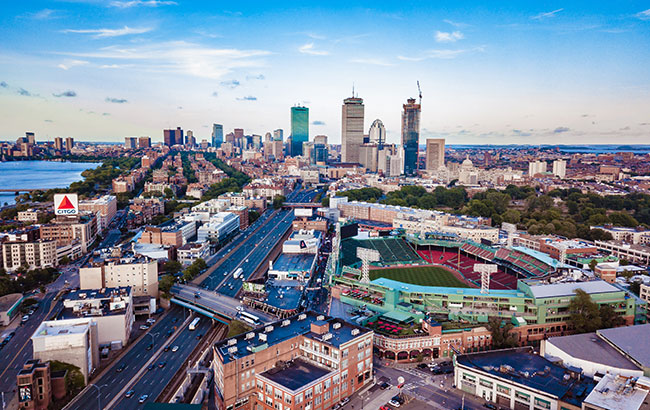 Requirements and Possession Laws for Adult-Use Cannabis

Recreational users must be 21 years of age or older to purchase and/or use marijuana and/or cannabis products.
You must have a government-issued ID in order to make a purchase from a licensed retailer.
Adult users are legally permitted to possess up to 10 ounces of cannabis and its concentrates in their homes. However, there are a few caveats with this:

This amount is total per entire household and not per person. So, for example, even if you have say six 21-25-year-olds sharing a house, they can only have 10 ounces in the house and not 60 ounces.
These 10 ounces also include the yields from any plants cultivated at home, and anything that exceeds 1 ounce must be securely stored in a locked area until you're going to use it.

Like medical marijuana patients, recreational users use any cannabis, including products like tinctures and edibles, in public spaces or on federal lands.
Massachusetts' Cultivation Laws
No matter if you are a medical patient or adult who is 21+ and cultivating feminized seed strains of marijuana at home, your cannabis plants cannot be visible from a public space regardless of if you are growing them inside in your own indoor setup or as outdoor cannabis crops.
In addition, at-home marijuana cultivators are permitted to gift up to 1 ounce of marijuana flower and a maximum of 5 grams of cannabis in concentrate form to another adult who is at least 21 years old. However, this is only legally allowed if there is no exchange of money, and this sharing of marijuana is not publicly advertised or promoted, nor can you attempt to sell what you grow on the black market.
Marijuana Laws for Medical At-Home Growers
Medical patients who are registered with the state of Massachusetts are allowed to grow 12 flowering or mature plants and 12 immature plants that are in their vegetative phase.
Additionally, medical marijuana patients with Massachusetts MMJ cards can apply for "Hardship Cultivation," which permits them to grow even more cannabis crops so that they have enough amounts of cannabis to ensure that they have a 60-day supply.
Marijuana Laws for Adult Recreational At-Home Cultivators
Adult users are allowed under state law to cultivate 6 plants per household. This number is capped at no more than 12 plants if they are two or more 21+-year-olds living in the same home. As such, even if there are, say, five people living in a home who are all over the age of 21, the most you can grow indoors and out total is 12 plants.
Massachusetts Cannabis Cultivation Environment
The Bay State has a total of six growing zones, or "plant hardiness zones," where the last frost of the winter can happen anywhere between 1 March to 15 May, and the first frost, which marks the end of the growing season, can happen any time between the 1st of September until the 30th of November, depending exactly on where you live. To find out exactly which zone you are in, see here.

In addition, like every place on this planet, Massachusetts is not exempt from climate change. As such, its rainfall, heat, and humidity are now that much more susceptible to sudden and unpredictable weather patterns with every passing year, which is why it's that much more imperative that you keep a close eye on the weather forecast so that you are able to adjust your cultivation practices so that you know whether or not to nurture your feminized or auto seeds inside or outside.
Deciding Where to Cultivate Your Cannabis Crops
For those who prefer outdoor growing, but are worried about an early frost or an exceptionally hot summer, etc., you may want to plant your seedlings in planters that you can move indoors if you need to. Another option is to grow your favorite strains in a greenhouse.
In addition, while you can definitely grow feminized seeds outside, many outdoor cannabis growers in Massachusetts like to go with autoflowering strains when growing outside for several reasons:
Autoflower seeds, which are fast-flowering seed strains, aren't reliant on a 12/12 or 18/6 light cycle in order to transition from their vegetative growth stage to their flowering period.
Growing an autoflower usually means you'll have a more hardy plant.
Depending on the hardiness zone you live in, you could potentially get two full harvests from an autoflower.
That said, due to the fact that the growing season can be relatively short in some parts of the state, and with weather patterns becoming more and more unpredictable, many Massachusettans seem to prefer to do indoor growing year-round–at which point both autoflowering and feminized seed strains are a great option.
Some of the Best Strains for Growing in Massachusetts

With GCS offering such a wide selection of strains and regularly having so many incredible seeds for sale, it can seem daunting knowing exactly which ones to select for growing in Massachusetts. As such, provided below are just five of the top-rated choice strains we recommend from fast-flowering sativas and indicas to award-winning seed strains to indicas that don't take up much space etc.
1. Jack Herer feminized seeds: this world-famous sativa-dominant hybrid with its aromatic and delicious terpenes that are reminiscent of pine and spice will do well indoors and out, so long as the climate is warm and humidity levels are low.
2. White Widow auto seeds: this classic near-evenly balanced hybrid that first-time to experienced growers can easily cultivate, usually only takes 8-9 weeks to flower thanks to its ruderalis genetics.
3. Silver Haze feminized seeds: this mind-soaring sativa that has a 90:10 sativa-to-indica ratio with its mighty THC level of 22% may be best for cultivating indoors as it can take 10 to 11 weeks to flower.
4. White Rhino auto seeds: as an easy-to-grow, first-class pure indica, White Rhino, which is often described as having a pine-like and creamy flavor will do well outdoors in warm outdoor temperatures in mildly humid weather and should start to flower in early October outside and about 9-10 weeks inside, at which point it will produce a whopping harvest of 1,000 grams per plant (outdoors) and bountiful indoor harvests of 750 grams per square meter.

5. Platinum Bubba Kush auto seeds: this indica-dominant hybrid that's all about stress-free growing thanks in part to it being a disease and pest-resistant seed strain generally only takes 8-9 weeks to flower–making it a suitable indoor and outdoor option for Massachusetts growers.
TRY WHITE WIDOW AUTO-FLOWERING SEEDS
Popular Cannabis Seeds