Where to buy cannabis seeds in Maryland?
Growers Choice Cannabis Seeds offers 21 unique strains of Maryland cannabis seeds.
Simply choose your favorite, place your order, and we'll deliver your products right to your door, securely, discreetly, and quickly.
From historic Baltimore where you'll find the Washington Monument and the University of Maryland, to the Appalachian Trail in Frederick and Rockville's Rock Creek Regional Park, the state of Maryland is made up of beautiful counties, each with their own unique draws. Beautiful beaches and an affinity for sports (the Terrapins call College Park, Maryland their home), and hopefully soon, an appreciation how cannabis seeds can improve the quality of an already active lifestyle.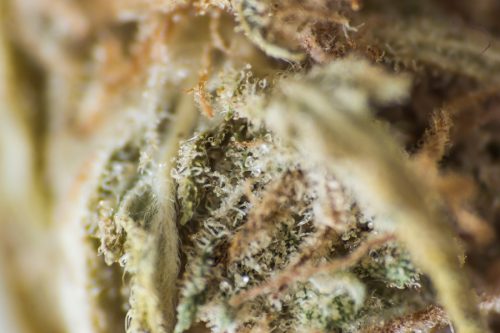 Can cannabis treat medical conditions?
Cannabis is more than a recreational aid, and research is finally showing the world what cannabis proponents have known for ages – cannabis is a potent and all-natural treatment for a variety of conditions! This is due, in part, to the cannabinoid cannabidiol, or CBD, which offers therapeutic effects without the psychoactive "head high" associated with THC (the cannabinoid recreational users are looking for).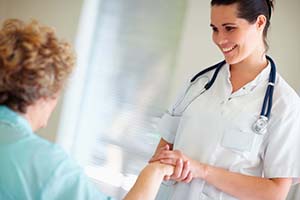 Maryland cannabis seeds offer many medicinal benefits
How do I know my cannabis seeds are high in CBD?
When you buy your cannabis seeds from Growers Choice, you will know exactly what you're getting. Our medical cannabis seeds are bred to be higher in CBD than THC, meaning you will benefit from the medicinal properties of that particular strain come harvest time. Our CBD Bluberry medicinal seeds has a moderate level of THC but this is balanced out by a relatively high dose of CBD at 7%. CBD Moby Dick combines equal parts CBD and THC, though while 5% CBD is considered quite potent, the 5% THC is relatively innocuous.
SHOP NORTHERN LIGHTS AUTO-FLOWERING FEMINIZED CANNABIS SEEDS
Can I use weed seeds in Maryland?
You can purchase and own weed seeds in Maryland, as they are considered an adult novelty item. Shop online with Growers Choice Cannabis Seeds, where you will find a wide selection of premium quality medical Maryland cannabis seeds to choose from. For the time being, however, use of cannabis and growing plants is restricted, as the state continues to review their stance. Maryland patients who are registered medical marijuana recipients can use prepared cannabis products for the following conditions:
Cachexia
Anorexia
Wasting Syndrome
PTSD
Chronic pain
Severe nausea
Glaucoma
Seizures
Severe and persistant muscle spasm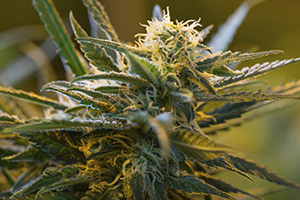 Collect premium cannabis seeds from Growers Choice
Cannabis Seed Banks in Maryland
Maryland doesn't have much for dispensaries or regional seed banks, but Growers Choice ensures you don't need either of these. Much better than a seed bank, Growers Choice carries only their own tried-and-true cannabis seeds, tended and harvested by horticultural and botanical experts with knowledge gleaned from decades in the industry. Why would you take your chances with marijuana seeds from a company that sells dozens of different brands when you can reach out to Growers Choice with any questions, and get assistance from a real customer service person?
What Are Your Best-Selling Weed Seeds?
Great for any time of day, Gorilla Glue Autoflowering cannabis seeds relax and ease some pain, and offer a touch of blissful euphoria. These effects make this an ideal strain for people hoping to relieve stress and depression, as well as pain. Gorilla Glue is a balanced hybrid and averages 21% THC. It tastes of pine and diesel and is easy to grow — great for beginners! We've taken a modern crowd favorite and made it even easier to grow therapeutic, great-feeling, and great-tasting cannabis! Our Gorilla Glue Autoflowering cannabis seeds feature the Diesel-backed genetics of popular Gorilla Glue #4 and our trusted and tested ruderalis strain. The result is a fast-flowering, automatic cannabis plant; an excellent choice for new and established gardeners that will impress with its effects.
Find Growers Choice cannabis seeds in Maryland: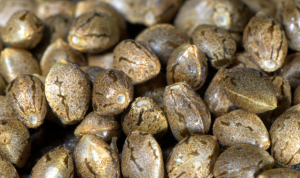 Customers in Maryland love their Growers Choice Cannabis Seeds
Excellent process, personal service, nice and prompt. Order came fast, very discreet packaging. Just please all around! Looking forward to next time, they just get better and better. Keep it up
v
Oh man, I've been growing weed for my whole adult life and I've bought seeds from everywhere including a few shady sources. Growers Choice is BY FAR the best place to buy seeds from. I always get good, viable seeds in the mail, shipped quickly and packaged perfectly. Plus I'm always impressed with the variety you guys have online. I've even taken advantage of a sale or two. You guys are good in my book
Popular Cannabis Seeds