Buy cannabis seeds in Maricopa
Growers Choice offers a premium selection of over 50 of the world's most popular cannabis seeds, available easily through online ordering. With safe and secure payment options including Visa, MasterCard, and Bitcoin, and discreet delivery right to your door, we make sure that every part of the ordering process is hassle-free. We believe in the healing properties of green medicine, and are making it easier than ever for customers to receive their Maricopa cannabis seeds. We also pride ourselves on our plant's superior genetics, and every order of our feminized cannabis seeds comes with a 90% germination guarantee! Our guarantee means that if you order 10 seeds and less than 9 produce results, then we'll replace all the non-viable seeds right away!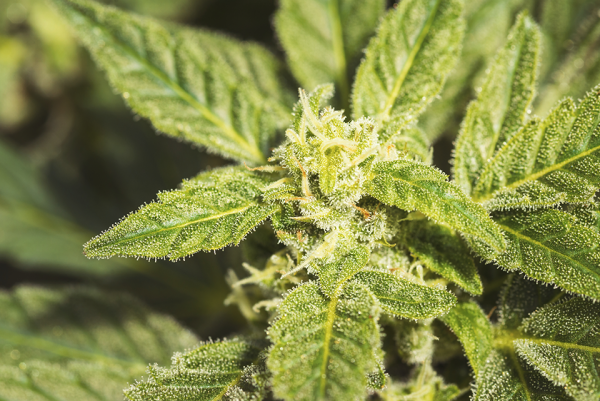 Are Maricopa cannabis seeds legal?
Yes, cannabis seeds are legal to buy and own in Arizona and all across the United States. This is because cannabis seeds are considered an adult novelty item in North America, making them perfectly legal to purchase and possess. Additionally, if you're an Arizona resident, you can benefit from the state's medical marijuana program, which allows patients with certain qualifying conditions the ability to use cannabis as treatment. All you need is written certification from your physician to participate in the medical marijuana program. Qualifying conditions include, but are not limited to: AIDS, glaucoma, cancer, Crohn's disease, and Hepatitis C.
Best weed seeds for insomnia
We are proud to offer a large selection of cannabis strains that can help our customers manage a huge variety of medical conditions and symptoms. We also offer a line of high-CBD medical seeds that offer all of the therapeutic benefits of cannabis without any of the psychoactive effect that is typically associated with its use. CBD, along with THC, are two of the most well-known and research of the 80+ cannabinoids present in cannabis, and are responsible for many of the positive effects of cannabis.
If you struggle with insomnia and are looking for a natural solution, we recommend considering one of the follow cannabis seed strains:
Cannabis seeds for sale in Maricopa
Your Maricopa cannabis seeds could be on their way shortly if you simply purchase your seeds from Growers Choice. We take care to provide you with a superior product, and that means that all of our cannabis seeds are hand-picked, inspected, and tested by our team of experts before being packaged in air-tight, medical-grade glass vials to maintain lasting freshness. Not only does this packaging ensure a safe delivery, but they also double as great storage if you're not quite ready for your cannabis seeds just yet. If you have any other questions about the many benefits of medical marijuana, then visit Growers Choice today!
Happy Maricopa customers go for Growers Choice
Ordering from Growers Choice was one of the best decisions I've ever made! The customer service representative helped me choose a few different strains to help me manage my pain, and they've all been so helpful. I'm so impressed by the knowledge and professional of Growers Choice!
Popular Cannabis Seeds