Buy High-Quality Longview Cannabis Seeds from Grower's Choice
If you live in the state of Washington, you can now order high-quality Longview cannabis seeds online from Grower's Choice Seeds. We specialize in premium seeds that are delivered right to your doorstep. Browse our online store to get started with your cannabis seed shipment today!
Auto-Flowering Cannabis Seed Delivery
Are you new to growing cannabis at home? Grower's Choice Seeds carries a perfect type of seed for those looking for an easy way to grow plants at home and get impressive results. Auto-flowering cannabis seeds from Grower's Choice Seeds are an excellent choice for the beginner or veteren alike. With traditional marijuana seeds, growers need to use a light manipulation technique to shift their plants from the vegetative growth phase to the flowering phase. Auto-flowering seeds make this shift all on their own. Just plant your seeds after germination and watch beautiful buds develop by themselves. For an added bonus, these seeds tend to flower a bit faster than traditional seeds! If auto-flowering seeds sound right for you, order today from Grower's Choice Seeds. We will get them in your hands fast!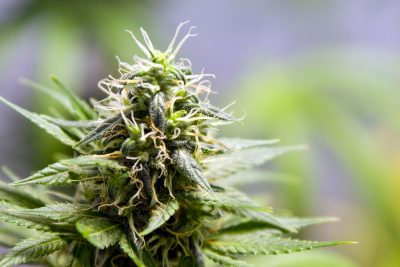 Medical Weed Seeds
Have you been hearing about all the medical benefits of cannabis lately? Many around the country have taken great interest in medical weed seeds to grow plants with therapeutic buds. Grower's Choice Seeds can deliver high-CBD medical seeds straight to your door. Are medical seeds right for you? Here is a list of conditions that are known to be helped by cannabis:
PTSD
Arthritis
Nausea
Muscle spasms
And much more
Check out more information on the medical benefits of cannabis from Grower's Choice Seeds.
Washington Cannabis Laws
Did you know that it is now legal to order cannabis seeds online in the state of Washington from Grower's Choice Seeds? Even though the state has laws prohibiting growing plants at home, it is completely legal to order seeds for your private collection. Just leave your seeds from Grower's Choice ungerminated and unplanted so you are following state law. Washington has made major progress in the fight for legalization of marijuana. Currently, both medical and recreational access to MJ is legal for all adults 21 and over. Unfortunately, only dispensaries can sell marijuana, and unlike other states that have legalized marijuana, you still cannot grow plants at home in Washington. Hopefully soon, the home cultivation laws will change and allow for patients to grow their plant medicine in their own backyard. Until then, Grower's Choice can deliver legal ungerminated seeds to your home. Feel free to order today!
Order Cannabis Seeds in Washington
Premium Longview cannabis seeds can be delivered to your front door with the help of Grower's Choice Seeds. High-quality MJ seeds are just a few clicks away. Order now!
Gained Great Experience by Going With Grower's Choice
I am a first time grower and Grower's Choice Seeds helped me get started. I went with their auto-flowering seeds. It was a great success! They have easy to follow resources available online which I learned a lot from and helped me get awesome results. I will be ordering more seeds from Grower's Choice Seeds very soon. Highly recommended!
Popular Cannabis Seeds