Buy cannabis seeds in Lafayette
Buying Lafayette cannabis seeds doesn't have to be a hassle. At Growers Choice, our cannabis seeds are discreetly delivered straight to your door—and we have so many strains to choose from! With a selection of over 50 of the best cannabis strains available, we know we have something to suit all of our customers' needs. Our team of medical and horticultural experts hand-pick, inspect, and test all of our cannabis seeds to ensure our customers get only the best. Once picked, we then package our high-quality seeds in medical-grade glass vials to ensure freshness during the delivery process.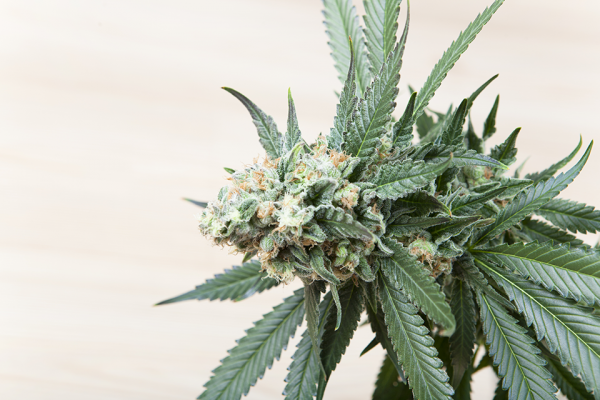 Is it legal to buy weed seeds in Lafayette?
While many states across the country are coming around on cannabis by signing into law bills that legalize medical, and in some cases recreational, marijuana use, Lafayette residents know that Indiana has been a bit slow on the uptake. However, as cannabis seeds are classified as adult novelty items, they are legal to buy and own in Indiana and across the country. Currently, residents with epilepsy are able to possess CBD oil products with THC levels below 0.3% without penalty. The Indiana House also put forth a resolution to study medical marijuana, offering many patients hope that legalization might be a possibility in the near future.
Best Lafayette cannabis seeds for epilepsy
At Growers Choice, we're proud to offer cannabis seeds that can help patients live more comfortably. Cannabis has been used for years to help people manage a number of medical symptoms and conditions. In recent years, there has been a lot of research and attention paid to how cannabis can serve as a life-changing medication for patients who suffer from certain forms of treat-resistant seizures. Research has shown that the cannabinoid cannabidiol, known as CBD, is responsible for many of the therapeutic benefits that cannabis has to offer. At Growers Choice, we offer a selection of high-CBD medical cannabis seeds to help patients experience all of the medicinal benefits of cannabis without any of the psychoactive effect. If you suffer from epilepsy or other seizure conditions, we recommend considering one of the following cannabis seeds:
Order Lafayette cannabis seeds
We're dedicated to providing our customers a quality product and a great customer service experience. When you order your Lafayette cannabis seeds from Growers Choice, you can rest easy knowing that we're here for you every step of the way. Our team of customer service representatives are ready to answer any questions you may have, and our 90% germination guarantee means that we're replace all non-viable seeds if your seeds have less than a 90% success rate!
Growers Choice is the best choice in Lafayette
Finding Growers Choice has seriously changed my life! I love that I can order my seeds from home and have them delivered directly to my door. They have so many great strains and they make everything so easy! Thank you so much Growers Choice!
Popular Cannabis Seeds