Buy cannabis seeds in Hoboken
Hoboken cannabis seeds can be yours with just a few clicks when you order online from Growers Choice. Our easy ordering process allows you to pay with safe and secure payment options including Visa, MasterCard, and Bitcoin. Once your payment has been processed, your cannabis seeds will be sent your way to be delivered directly to your door! With over 50 of the world's most premium cannabis seed strains, we know we have something for everyone, whether you're new to green medicine or an expert. All of our seeds are hand-picked, inspected, and tested by our team of medical and horticultural expert. We believe in the therapeutic benefits of natural medicine and are dedicated to helping our customers live a happier, healthier lifestyle.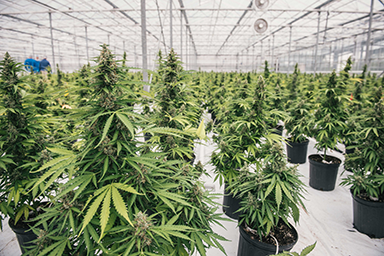 Are Hoboken cannabis seeds legal to purchase?
Yes, cannabis seeds are legal to purchase in Hoboken and all across the United States due to their classification as adult novelty items. Residents of New Jersey can also use and possess cannabis for medical purposes without any state-level criminal penalties thanks to the state's medical marijuana program. New Jersey lawmakers are also hoping to follow in the steps of other states that have legalized recreational marijuana, as a bill was recently introduced that would allow make recreational marijuana legal for adults 21 years and older. In the meantime, patients can register in the medical marijuana program if they suffer from any number of qualifying medical conditions or symptoms.
Best weed seeds for fibromyalgia
Studies have proven that cannabis is an effective medical treatment for a number of medical symptoms and conditions. If you're looking for cannabis seeds to help treat or manage a specific ailment, keep in mind that there are a few factors that can determine the effects the strain will produce in the user. Plants usually come in sativa, indica, or hybrid varieties. Indica provides more of a body high, while sativa provide more of a head high. Most plants are hybrids, though usually indica or sativa will be more dominant. Another factor that will determine the effects are the levels of the cannabinoids THC and CBD, as they each affect the body in different ways.
If you're looking for cannabis seeds to help treat fibromyalgia, we recommend considering the following strains:
Cannabis seeds for sale in Hoboken
Your Hoboken cannabis seeds are waiting for you at Growers Choice. All of our cannabis seeds are feminized, so you don't have to worry about seeds that won't produce. In fact, we're so confident in the quality of our feminized seeds that every order comes with a 90% germination guarantee. That means if you order 10 seeds and less than 9 germinate, we'll replace the duds right away!
Growers Choice in Hoboken
Growers Choice might be my new favorite company. They have one of the best selections I've ever found, and they make ordering so easy. Delivery is quick and convenient, and the seeds are always super fresh. I'll definitely be ordering from Growers Choice for a long time to come!
Popular Cannabis Seeds