Buy cannabis seeds in Gary
If you've been thinking about buying cannabis seeds in Gary, now's the time to act! Growers Choice offers a selection of 40+ high-quality cannabis seed strains in regular, auto-flowering, and high-CBD medicinal varieties. Our germination guarantee and discreet delivery make us a favourite in the industry, and our commitment to growing the cannabis community through superior quality and expert advice makes us the place to go for your Gary cannabis seeds. Our cannabis seeds are all hand-picked, inspected, and tested by our team of experts so you can expect only the best quality feminized seeds for the most reliable results. We're so confident in our seeds that if at least 90% of your seeds don't germinate, we'll replace the duds right away.
Are weed seeds legal in Gary?
Weed seeds are legal to purchase across all of North America as they are considered to be an adult novelty item. However, there has been a recent push to legalize marijuana for medical use in the state of Indiana in recent years. While progress is slow, there has still been some progress made. In April of 2017 a bill was passed that allows for the use of cannabidiol, also known as CBD oil. Additionally, a lawmaker from Indiana plans to introduce a bill early next year that will aim to legalize medical marijuana. Multiple studies have shown that cannabis has many medically beneficial qualities, and hopefully the residents of Indiana won't have to wait much longer for lawmakers to catch up the science on that.
Best Gary cannabis seeds for mental clarity
At Growers Choice we carry both sativa-dominant and indica-dominant strains. It's important to know the different effects between these two different types of effects when you're looking for cannabis seed strains that offer specific benefits. Generally, indica-dominant strain are known for the stereotypical 'stoned' effect often associated with cannabis use—a person will likely feel relaxed or sleepy after use. Sativa-dominant plants typically have a very different effect, producing a more energetic, euphoric experience. Because of this effect, sativas are best to use during the day, and can often help combat mood or something behavioural problems. Sativas are also what you should be looking for if you're looking to boost your mental clarity.
Here are our favourite cannabis seeds to help with mental clarity:
Tangerine Dream
Power Plant
CBD Moby Dick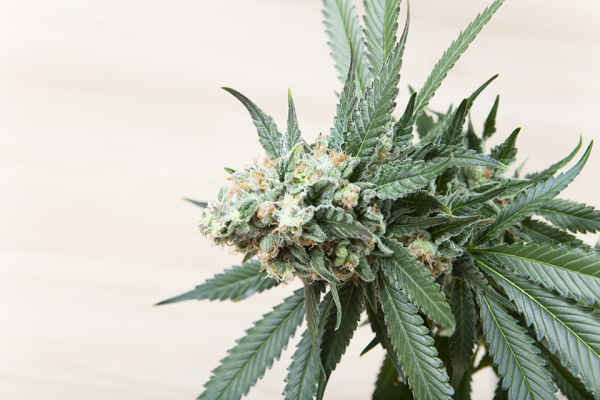 Cannabis seeds for sale in Gary
Gary cannabis seeds no longer have to be a hassle for you to purchase. Because of the many restrictions on marijuana in the state of Indiana, an online delivery system like Growers Choice is your best way to go. Our discreet delivery will ensure your cannabis seeds arrive directly to your door with no damage.
Satisfied customers in Gary go for Growers Choice
Growers Choice has been such a life-saver for me! They have so many strains to choose from and the seeds are always delivered promptly. I've never had any problem with Growers Choice, and will continue to order from them.
Popular Cannabis Seeds