Cannabis seeds in Eugene
Oregon's quality soils and unique climate have made it a go-to destination for anyone who loves the great outdoors and the beautiful flora that can flourish in the warm temperatures and lush greenery. Growers Choice is able to offer the would-be horticulturalists of Eugene the same enormous variety they see in the green hills around them. This means over 20 strains of feminized Eugene cannabis seeds, including auto-flowering and medical varieties.
Where to buy cannabis seeds in Eugene?
In Eugene, Oregon, there has never been greater demand for cannabis seeds. Having opened the door for the buying and selling of recreational cannabis, Oregon's Measure 91 has also legalized home cultivation. Among Eugenians, the gardeners, cannabis enthusiasts, and generally curious individuals, have all been asking the same question: Where do I buy cannabis seeds in Eugene? As you would expect, some of Eugene's dispensaries also sell seeds. Nevertheless, many Eugenians have looked to specialized seed companies to meet their needs. The trusted North American company Growers Choice Seeds has been particularly good at demonstrating the advantages of buying from a specialist. The people at Growers Choice oversee the whole operation, from breeding their cannabis seeds to packaging them to ship.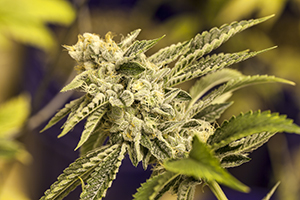 Can I get weed seeds delivered to me in Eugene?
Growers Choice will deliver your order of premium weed seeds safely and confidentially, every time. Customers' orders arrive at their doorsteps—no signature required, and you know they'll get there quickly, because our warehouses are just to the south, in California!
Why use cannabis?
The scientifically tested medical benefits of cannabis suggest there is really no reason not to grow a plant. Cannabis can help lessen the severity of symptoms for a range of diseases, including:
multiple sclerosis
glaucoma, and more
The state of Oregon recognizes the health benefits of cannabis, and permitted its use as medicine before legalizing it as a recreational drug. Today, anyone over the age of 21 can legally grow marijuana in their home, though there are different limits depending on whether you are growing recreationally or with a medical cannabis licence.
Is cannabis legal in Oregon?
Cannabis has been legal in Oregon for recreational as well as medicinal use since October 2015. Recreational users must be older than 21. Users of age are able not only to buy cannabis but also to grow their own. For recreational users, the law permits purchases of up to ten seeds per day, and growing four plants at home. For medical users, the limit is higher: 50 seeds per day and twelve plants in urban residential areas. Eugene cannabis seeds from Growers Choice come with an unprecedented 90% germination guarantee. Learn more in our Germination Guide.
Growers Choice cannabis seeds are growing on our Eugene customers
I bought cannabis seeds on a whim but I didn't expect much because I have a black thumb. But all my plants grew! And they were healthy! I credit this to Growers Choice for having an awesome product but also for explaining the process to me, and making recommendations on equipment. Thanks guys!
Popular Cannabis Seeds